As we mentioned last week in our CDO JOBS Update for Chief Data Officers, in 2012, the Harvard Business Review named the Chief Data Scientist as the 'sexiest job of the 21st Century'.
Just last month, one of the co-authors of that article, D.J. Patil, was named the first-ever Chief Data Scientist of the U.S. This followed France's announcement in 2014, when they became the first country ever to appoint a Chief Data Officer.
Why the tidal wave of C-level data roles, and how can you capitalize on the gold rush?
Tomorrow I'll be speaking at SXSW on exactly that: "How to Prepare for the Tidal Wave of Big Data Jobs."
In preparation for my presentation tomorrow, below you will find some recent resources, reports, and articles that I reviewed on this hot topic.
In addition to insightful articles from our partners Capgemini and Elsevier, the post includes links to:
Computerworld: "Future-proof your IT career: 8 tech areas that will still be hot in 2020"
Experian: "The Dawn of the Chief Data Officer" 61% of those surveyed wanted to see a CDO hired within the next 12 months. Download
Business Insider: "Billions of dollars are set to flow into these 7 areas of tech in 2015" "The hottest job in corporate America will be the chief data officer." – Matt Howard at Norwest Venture Partners
Computer Business Review: "4 IT Roles to emerge in 2015″ (Chief Digital Officer ranked # 3; Chief Data Officer ranked #4)
LinkedIn Names Data Mining as Top Skill: Ranked #1 as most desired skill set
Lots more research below.
If we left anything out, be sure to mention it in the comments!
Featured Posts

CRACKING THE DATA CONUNDRUM: HOW SUCCESSFUL COMPANIES MAKE BIG DATA OPERATIONAL
(Jan. 14, 2015)
When the economic history of 2014 is written, there will be one omnipotent technology trend: Big Data. As Figure 1 shows, the growth in interest in Big Data far outranks any other major technology trend for the year. This is not just intellectual curiosity. Investments by large corporations are
following this trend. Global organizational spending on Big Data exceeded $31 billion in 2013, and is predicted to reach $114 billion in 2018.
---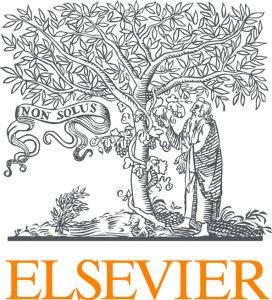 HOW BIG DATA CAN HELP THE SCIENTIFIC COMMUNITY DELIVER BREAKTHROUGHS IN MEDICINE WIRED Innovation (Feb. 26, 2015)
If you are going a hundred miles an hour in the wrong direction, you aren't going to get to the right answer any quicker; so having better organized data ensures a clearer path forward. Scientific expertise, coupled with computing power, can lead to better associations. Scientists can use their own expertise to harness the power of technology. Ultimately, if researchers look for a needle in a haystack, shouldn't they use a magnet?
---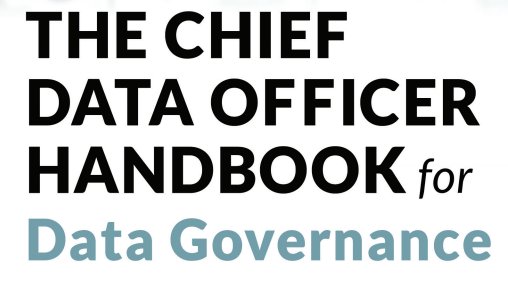 THE CHIEF DATA OFFICER HANDBOOK FOR DATA GOVERNANCE (2014)
The Chief Data Officer (CDO) is a C-level role with overall for data as an enterprise asset. Although the CDO role is still evolving, various aspects are becoming more settled. For example, the CDO increasingly reports into the business. In addition, data governance is perceived as a critical function as part of the chief data office. Finally, other executives increasingly view the CDO as the go-to person for datarelated issues within the company. Download the Handbook.
Select Research Posts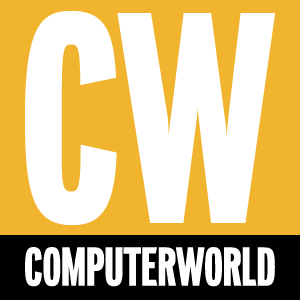 FUTURE-PROOF YOUR IT CAREER: 8 TECH AREAS THAT WILL STILL BE HOT IN 2020
(Feb. 27, 2015)
It's prudent for IT pros to cultivate skills that are in high demand. Even better are skills that will stay in demand. Here are eight key technology areas that show no signs of falling out of favor. Smart companies have corporate road maps that spell out where they'd like to be three, five and 10 years out, how they're going to get there, and how technology fits into that vision. As a smart IT professional, can you say how your skills and position figure into your company's plans — or the industry's as a whole?
---

DAWN OF THE CHIEF DATA OFFICER (CDO) (Feb. 8, 2015)
A comparative view that explores the increased pressure Chief Information Officers (CIO) face to exploit business data, and how the emerging role of the Chief Data Officer (CDO) is acting as an enabler to change. Key findings: 90% of respondents say that data is changing the way they do business. 92% think that a Chief Data Officer (CDO) is best placed to define data strategy and be the guardian of data quality within an organisation. 61% wanted to see a CDO hired within the next 12 months. See also here, here, and here for other opinions on this report.

---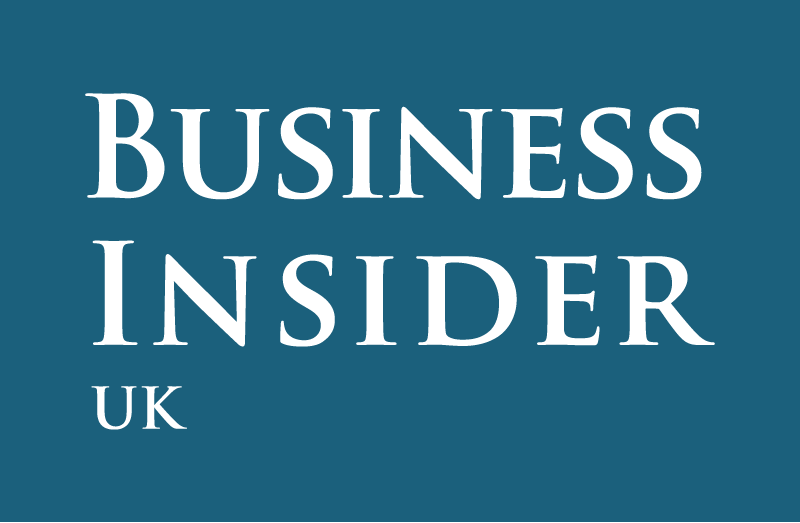 BILLIONS OF DOLLARS ARE SET TO FLOW INTO THESE 7 AREAS OF TECH IN 2015 (Jan. 14, 2015)
"Big data" will continue to mature into a huge market. Last year was a big year for "big data," a buzzy term that refers to new tools that let companies analyze massive amounts of data from new sources like tiny sensors or website visits. "The hottest job in corporate America will be the chief data officer," Norwest Venture Partners' Matt Howard says.
---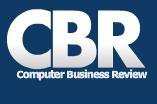 2015 AND THE DATA SCIENTIST: 5 KEY PREDICTIONS (Dec. 22, 2014)
Rise of the Chief Data Officer. Piyush Pant, Vice President of Strategic Markets at MetricStream, commented: "In 2015, we will see the emergence of a critical new role in the IT industry – the Chief Data Officer." "An evolution of the traditional data scientist role, a CDO will possess strong left brain and right brain competencies, will excel in mathematics and science, but will also be extremely curious, collaborative, and communicative. Passionate about data, these individuals will help lead the organisational charge, working right alongside other key business leaders such as the Chief Digital Officer, Chief Information Officer and the Chief Risk Officer to drive better decision making and enhance business performance." Data science becomes available to everyone.
---

FIVE THINGS THAT WILL HAPPEN IN 2015 ACCORDING TO OPENTEXT (Dec. 19, 2014)
The Chief Data Officer and Chief Digital Officer will become mainstream.  The Chief Data Officer will emerge as the executive advocate for data management—using the exploding volumes of data and analytics to improve decision making and identify new revenue opportunities. Across the organization, every function will want access to data and insights about their operations. The Chief Data Officer will make this possible by optimizing the management of data (integrating, deploying, securing, governing) and mobilizing their organization around an Enterprise Information Management strategy.

---

DATA MINING TOPS LINKEDIN'S LIST OF THE 'HOTTEST SKILLS OF 2014' (Dec. 17, 2014)
For those who have those skills, these are good times. Glassdoor reports that the average salary for a data scientist is $118,709 versus $64,537 for a programmer. A McKinsey study predicts that by 2018, the U.S. could face a shortage of 140,000 to 190,000 "people with deep analytic skills" as well as 1.5 million "managers and analysts with the know-how to use the analysis of big data to make effective decisions."

---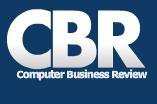 4 IT ROLES TO EMERGE IN 2015 (Dec. 15, 2014)
#4 Chief Data Officer: "The Chief Data Officer will emerge as the executive advocate for data management — using the exploding volumes of data and analytics to improve decision making and identify new revenue opportunities. Across the organisation, every function will want access to data and insights about their operations." Barrenechea continued. "The Chief Data Officer will make this possible by optimising the management of data (integrating, deploying, securing, governing) and mobilising their organisation around an Enterprise Information Management (EIM) strategy."
---

OPEN DATA INSTITUTE: THE UK NEEDS A CHIEF DATA OFFICER (Dec. 11, 2014)
The ODI Open Data Roadmap for 2015 report urged the government to create the position of chief data officer to oversee the release of this data.  Founded by father of the web, Tim Berners-Lee, and artificial intelligence professor Nigel Shadbolt, the ODI aims to cultivate a culture for sharing data and nurturing open data ideas.  "The chief data officer position would report to the executive director of digital in the Cabinet Office, explicitly aligning data as part of the government's 'digital by default' strategy," the report stated.
---

6 PREDICTIONS FOR THE $125 BILLION BIG DATA ANALYTICS MARKET IN 2015 (Dec. 11, 2014)
IDC predicts that the big data and analytics market will reach $125 billion worldwide in 2015. Shortage of skilled staff persist. "In the U.S. alone there will be 181,000 deep analytics roles in 2018 and 5x that many positions requiring related skills in data management and interpretation."
---

CDOS: RIGHT FOR HEALTHCARE C-SUITE? (Dec. 2, 2014)
Chief data officers are an obvious fit for healthcare, a market enmeshed in data, privacy, security, and regulations — and where there is the opportunity to transform multi-sourced information into an invaluable resource for improved care, enhanced profitability, increased engagement, and more focused research.
---

UNDERSTANDING THE CHIEF DATA OFFICER ROLE (Nov. 11, 2014)
Organizations may build their businesses on data, but they don't necessarily manage it well. That's why Chief Data Officers (CDO) can play a valuable role in helping the organization value its data across the enterprise. CDOs particularly are on the rise in regulated industries and Gartner predicts that 50% of all companies in regulated industries will have a CDO by 2017.
---

NEWVANTAGE BIG DATA EXECUTIVE SURVEY 2014: CORPORATE BIG DATA INVESTMENT SURGES FORWARD (Nov. 3, 2014)
Big Data and Analytics continue to be rapidly adopted in large corporations. "Executives report that their corporate investments in Big Data are projected to grow from 35% to 75% by 2017 for investments greater than $10MM, and by a remarkable 6% to 28% for investments greater than $50MM. 4. The Chief Data Officer is an Emerging Role: 43% of executives report that their organization has established a Chief Data Officer (CDO) function. This represents a dramatic jump from 2012, when only 19% of executives reported that their organization had established a CDO role, and from 2013 where the number had grown only slightly to 26%.
---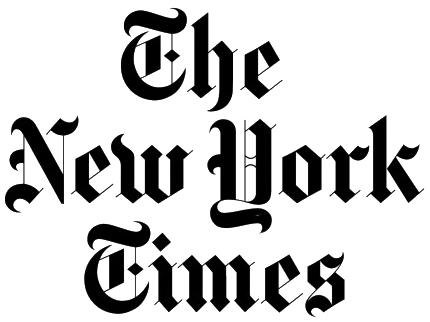 AT OGILVY, NEW UNIT WILL MINE DATA (Oct. 20, 2014)
Ogilvy & Mather has had a longstanding commitment to data-driven decision-making. At OgilvyAmp (for "Amplify"), O&M global Chief Data Officer Todd Cullen manages 300 employees whose tasks include data strategy and planning, analytics services, and data management. Clients include British Airways, E*Trade, IBM, Kimberly-Clark, Merck, Nestlé and T-Mobile.
---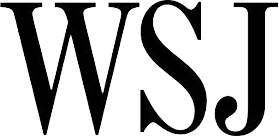 HOW TO PUT TONS OF DATA TO USE (Oct. 19, 2015)
"The biggest problem is finding talent," says Nationwide Mutual's Wes Hunt. Someone who understands our business, who has quantitative skills, who has the technical skills to create the models, and who is able to persuade others that the insights they've come up with are ones you can trust and take action on. The hardest part is persuasion. You get the quantitative skills, but there's a struggle in that ability to communicate effectively. We'll often pair people together, but we'd really like to grow the talent.
---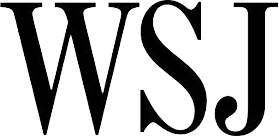 THE BIG MYSTERY: WHAT'S BIG DATA REALLY WORTH? (Oct. 12, 2015)
Citing Leonard Nakamura, an economist at the Federal Reserve Bank of Philadelphia, "For many marketers today, the key challenge in collecting customer information is figuring out how to best use it. In the near future, that challenge may change to putting a dollar sign on the data. Consumer data and similar intangible assets could be worth more than $8 trillion. That's roughly equivalent to the gross domestic product of Germany, France and Italy combined."
---
NOTE: The CDO Club is now a membership site. You'll need to register in order to continue enjoying our posts. To register or for more information, click here.
If you are tasked with understanding what digital leaders must do in order to succeed in almost any industry, the best place to learn more is at the Chief Digital Officer Summit.
Take advantage of our Super Early Bird Discount for Amsterdam, London in October 2015, Sydney in February 2016, NYC in April 2016, and Toronto in July 2016. Reserve your place now: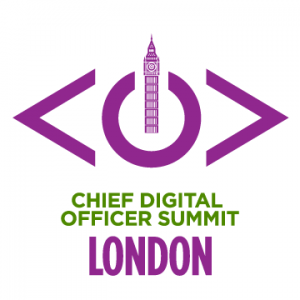 The CDO Summit is the "must-attend" digital event of the year. The 2013 and 2014 CDO Summits received stellar endorsements from dozens of speakers and attendees alike:

"The Chief Digital Officer Summit was engaging as much as it was informative. Bringing these incredible leaders together in one place and for one day speaks to David Mathison's extensive network, his ability to understand the needs of his clients, and to be ahead of the curve in this important space. It was a great use of my time, and I learned more than I ever thought I would. Great networking as well!"
Sandy Soto
VP Executive Talent Acquisition
HSNi

"The Chief Digital Officer Summit was a very relevant topic for today's times. I was impressed by the caliber and diversity of the panel speakers, all of whom had something unique and valuable to offer. A great opportunity to learn from the best."
Amanda Jones-Orengo
Director
Towers Watson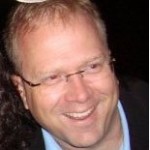 "Sometimes a conference comes along that hits the trifecta – hot topic, high-caliber attendees, and stellar location. The first Chief Digital Officer Summit reached that mark with ease, and I look forward to attending the next one."
Eric Hellweg
Managing Director, Digital Strategy/Editorial Director
Harvard Business Review

"The Chief Digital Officer Summit was outstanding. Why? Candid panels with top players in the digital community. Splendid break-time conversations. And, savvy facilitation, Mathison Style."
Margaret Molloy
Chief Marketing Officer
Velocidi
< More News