"Innovation only happens if you are pissed off…it has to be driven by a passion for fixing something."
That's the view of David Payne, SVP and Chief Digital Officer at Gannett Company, explaining what spurred him to take on the risk of completely revamping USA Today's digital presence.
Payne talked about that overhaul, as well as a range of issues facing the digital media industry, as a keynote speaker at the inaugural Chief Digital Officer Summit at Thomson Reuters World headquarters in New York City in February 2013.
A one-on-one conversation was moderated between Payne and Riley McDonough, former SVP/GM Americas, Consumer Publishing, Thomson Reuters.
What we did, Payne said, "was scary for a lot of people." But after determining that the current business models for digital journalism were simply not sustainable, his approach was to "get serious about this and do something differently."
So what precisely did Payne do?
The entire digital platform was completely overhauled. "Over the last 18 months," Payne explained, "we moved all of Gannett from seven ad servers to one; moved USA Today and all of Gannett to one home-grown content management system; built one video production center in Atlanta; centralized video and leveraged the rights; and built one set of databases supporting the website."
He played a video to demonstrate what the new USA Today site looks like, and the audience could see a user clicking and flipping through the newspaper's section pages, from left to right. Each page displayed a large and compelling picture, along with rows of boxes of images and videos that could be selected and viewed. Native advertisements were presented directly on the same canvas of pages.
That strategy of embedding advertising as part of the content is a key reason "we are at the cutting edge," said Payne.
In the past, he explained, the way digital media advertising worked was "We deliver a page, put a box on it, and ask people to click on it." And the reader clicks "once, maybe twice" out of a thousand times. But now "1,000 out of 1,000" people see that advertisement "baked into the context."
Furthermore, because readers don't want to click on an ad and be taken somewhere else, the new platform allows the visitor to remain right within the content page.
Yet is it possible to measure the results of this huge initiative?
Yes. Over the last three months, Payne said, the effective CPM rate doubled.
McDonough wondered whether Gannett's success could be replicated in smaller and medium-size media operations.
Payne acknowledged that Gannett was in a fortunate position. To pull this off, it had to find top developers, and have them available in-house.
Furthermore, although "everyone is a digital media company now, since companies like Staples, HBO, and GE are all building out sites, they have a problem— how to attract visitors?"
USA Today, Payne said, has millions of people coming to its site frequently throughout the day.
Payne also spoke about several broader issues facing the media industry: how newspapers can continue to serve local interests; the role of citizen journalism; and selling custom vs. traditional ads.
He also addressed the still-contentious matter of free as opposed to fee access.
"The calibration between free and fee," Payne said, "has not yet gotten to the exact right place." At present, Payne said, "It's a mess." The problem is that consumers don't really understand the tradeoff. So, he added, we're "looking for more creative solutions where the consumer makes a clear trade, saying, 'I want that' and 'I'll give that.'
"If we can do this in a transparent way," Payne told the audience, "it will be really, really interesting. This is a work-in-progress!"
– by Robert Berkman, exclusively for the CDO Club
 - – - – - – - – - – - – - – - – - – - – - – - – - – - – - – - – - – - – - – - – - -
NOTE: CDO Club content such as this post will continue to be free till November 1, 2014, when we will move to a membership model. Enjoy!
If you are tasked with understanding what digital leaders must do in order to succeed in almost any industry, the best place to learn more is at the fast-approaching London Chief Digital Officer Summit.
The London summit features Chief Digital Officers and digital leaders from a variety of sectors including advertising, banking, communications, consulting, education, entertainment, financial services, government, insurance, media, nonprofit, politics, publishing, PR, and retail.
The CDO Summit is presented by Accenture Digital and hosted by the BBC Worldwide in London, England, on 29 October 2014. Other sponsors include Odgers Berndtson, Forgerock, and MOO.com.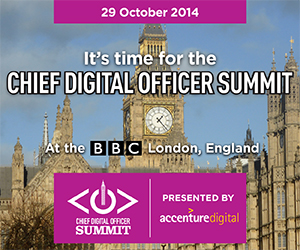 Both of our previous Summits sold out of tickets, weeks before the event. The BBC has very limited seating, so be sure to reserve your place now:
Charlie Redmayne
Chief Executive Officer
HarperCollins UK

Mark Dearnley
Chief Digital and Information Officer
HM Revenue and Customs (HMRC)

Mark Read
CEO, WPP Digital
WPP plc

Mike Bracken
Executive Director, Digital
Cabinet Office,
British Government

Amanda Hill
Chief Brands Officer
BBC Worldwide


Narry Singh
Head of Digital Business
Accenture EALA

Ralph Rivera
Director
Future Media BBC

Rohan Silva
Co-Founder
Second Home; Spacious


Saul Klein
Partner
Index Ventures
The CDO Summit is the "must-attend" digital event of the year. The 2013 and 2014 CDO Summits received stellar endorsements from dozens of speakers and attendees alike: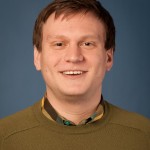 "Congratulations and thanks to David Mathison for spotting the need for community and collaboration in the growing Chief Digital Officer space, and for having the wherewithal, network, and organizational talent to put together such a top-notch event in its inaugural year. Next year's summit should be even more of a must-do for anyone working digital at senior levels in all kinds of businesses."
Teddy Goff
Digital Director
President Barack Obama 2008 and 2012

"The Chief Digital Officer Summit was outstanding. Why? Candid panels with top players in the digital community. Splendid break-time conversations. And, savvy facilitation, Mathison Style."
Margaret Molloy
Chief Marketing Officer
Velocidi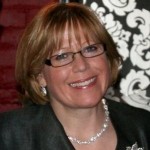 "David, here's a handy C^3 test for conference value: Did I learn at least three new perspectives? Check. Did I meet at least three interesting people? Check. Did I take back at least three relevant pieces of news I can use? Check. Flying colors for the Chief Digital Officer Summit 2013! Thank you so much, and yes, I'd be very pleased to participate next year!"
Perry Hewitt
Chief Digital Officer
Harvard University

"Congratulations on the inaugural Chief Digital Officer Summit. Rarely does a conference offer such high caliber content and attendees. Kudos to David Mathison on creating an event that sparked such great insights and conversation."
Linda Perry-Lube
Chief Digital Officer
RF | Binder
< More News