The facts are clear: An increasing number of Chief Digital Officers (CDOs) are being tapped to become CEOs.
Earlier this year, JB Perette, CDO of Discovery Communications, was appointed CEO of Discovery Networks International.
According to the new CDO Talent Map 2014, by CDO Club founder David Mathison, seven Chief Digital Officers became CEOs, and four CDOs became Board Directors in 2013 alone.
That's a staggering figure, considering there are just a few hundred CDOs to date.
Stunning enough that our original research was quoted by McKinsey & Company, the MIT Sloan Management Review, ZDNet, I-CIO, and CMS Wire, among others.
Examples of prominent CDOs who made the leap to CEO, in the last couple of years include:
Michael Bloom: Former CDO at Wenner Media, CEO at the Guardian News and Media, North America
Paul Gunning: Former CDO at Tribal DDB and global CDO for DDB, currently CEO at DDB Chicago
Jean-Philippe Maheu: Former CDO at Oglivy & Mather, became CEO at Bluefin Labs, currently Managing Director for Global Brand and Agency Strategy at Twitter
Charlie Redmayne: Former EVP and CDO at HarperCollins Publishers, currently CEO at HarperCollins UK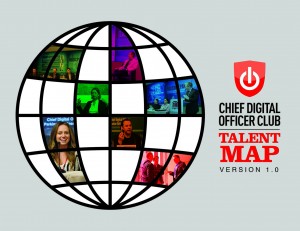 These ascensions are happening quickly. Why?
First, it might be helpful to look backward at their career paths, to see how they got to be Chief Digital Officers in the first place.
Which is exactly what we've done for the 2014 CDO Talent Map, which will be presented during Mathison's opening keynote at the 2nd annual CDO Summit on Tuesday April 22 at 8am.
We explored the backgrounds of hundreds of Chief Digital Officers, which resulted in some stunning statistics:
More than 60% of Chief Digital Officers in the Advertising sector had previous experience as CEO, President, GM, or Executive Director.
More than 30% of Chief Digital Officers in the Media sector had previous experience as CEO, President, GM, or Executive Director.
So, it is not surprising that seven CDOs became CEO in 2013.
What's surprising is that there weren't more than seven.
So, what else are companies looking for in digitally savvy CEO's and Board directors?
Consider what a CEO selection committee looks for in a candidate. There are the obvious requirements: deep operational experience, leadership, communication capabilities, and character.
And there's also a second layer of desirable experiences and traits—and these map closely to the CDO:
Silo Buster: A candidate must have experience overseeing, coordinating, and bringing together diverse organizational functions. That's a core CDO responsibility.
Strategic: A candidate must be a business strategy expert. The CDO's key charge is leveraging digital for business strategy, while maintaining a strong strategic focus on the customer.
Future Oriented: CEOs must be immersed in trends changing their industry and business as a whole. Social, mobile, the "Internet of things," and cloud computing represent the most disruptive forces in business today.
Powerful Actor: A candidate should be influential and respected. The Chief Digital Officer holds a dynamic new title that attracts attention and is a position that exerts wide authority.
Public Trust: Social media, consumer empowerment, corporate transparency, and public antipathy toward unaccountable business practices are trends that make it critical that today's CEOs elicit trust. CDOs have the knowledge—and sometimes even the direct experience—of how to employ social and digital platforms to speak directly to the public.
Finally, a good candidate demonstrates the fruitful completion of major projects.
When Discovery Communications announced CDO Perette's appointment to CEO, its press release noted that he "built best in class digital and technology organizations, and helped Discovery be a leading provider of high quality nonfiction media across all screens."
CDOs typically work to launch major digital initiatives and to compile a track record of their successes.
What about weak spots?
One possible vulnerability could be if a CDO pushed too fast on a digital initiative without having the full metrics in hand and the long-term financial implications clearly spelled out.
This is a tricky balance, though. Launching new digital initiatives involves risk taking, particularly in areas like social media where ROI and other traditional measurements are not fully established.
- by David Mathison and Robert Berkman
In addition to the opening keynote on Tuesday morning April 22, Mathison will also be addressing the CDO-to-CEO career path as moderator on a panel called "From CDO to CEO: Digital Executives Share Career Advice" on Wednesday, April 23 at 8 a.m. at the Chief Digital Officer Summit at Time Warner.
A good primer on the subject would be Chan Suh's Wired piece, Is 2014 the Year of the Chief Digital Officer?
More below. Don't miss it!
From CDO to CEO: Digital Executives Share Career Advice
(Wednesday, April 23 from 8:00-8:45am)
Moderator: David Mathison: Curator, CDO Summit; Founder, CDO Club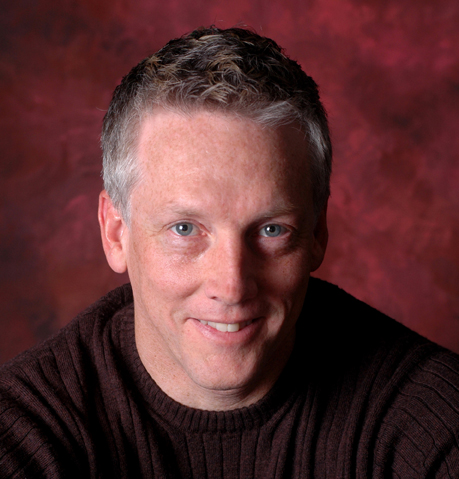 David Mathison is the curator of the Chief Digital Officer summit and founder of the CDO Club.
He is the world's leading authority on Chief Digital and Data officers, and has been quoted by the Financial Times, the Wall Street Journal, Computerworld, McKinsey & Company, MIT Sloan Management Review, CMS Wire, ZDNet, Fierce CIO, and I-CIO, among others.
He was previously the founder and Managing Director of the Digital Media practice at Chadick Ellig, a premiere executive search consultancy named by Business Week as "one of the world's most influential headhunters.
Panelists:

Jay Rosenzweig
Founding Partner
Rosenzweig & Company
Executive Search

Mike Geiger
President &
Chief Integration Officer
JWT

Chan Suh
CDO and Senior Partner
Prophet

Jonathan Sackett
President and CEO
MashburnSackett
 - – - – - – - – - – - – - – - – - – - – - – - – - – - – - – - – - – - – - – - – - -
NOTE: CDO Club content such as this post will continue to be free till November 1, 2014, when we will move to a membership model. Enjoy!
If you are tasked with understanding what digital leaders must do in order to succeed in almost any industry, the best place to learn more is at the fast-approaching London Chief Digital Officer Summit.
The London summit features Chief Digital Officers and digital leaders from a variety of sectors including advertising, banking, communications, consulting, education, entertainment, financial services, government, insurance, media, nonprofit, politics, publishing, PR, and retail.
The CDO Summit is presented by Accenture Digital and hosted by the BBC Worldwide in London, England, on 29 October 2014. Other sponsors include Odgers Berndtson, Forgerock, and MOO.com.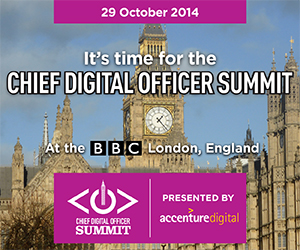 Both of our previous Summits sold out of tickets, weeks before the event. The BBC has very limited seating, so be sure to reserve your place now:
Charlie Redmayne
Chief Executive Officer
HarperCollins UK

Mark Dearnley
Chief Digital and Information Officer
HM Revenue and Customs (HMRC)

Mark Read
CEO, WPP Digital
WPP plc

Mike Bracken
Executive Director, Digital
Cabinet Office,
British Government

Amanda Hill
Chief Brands Officer
BBC Worldwide


Narry Singh
Head of Digital Business
Accenture EALA

Ralph Rivera
Director
Future Media BBC

Rohan Silva
Co-Founder
Second Home; Spacious


Saul Klein
Partner
Index Ventures
The CDO Summit is the "must-attend" digital event of the year. The 2013 and 2014 CDO Summits received stellar endorsements from dozens of speakers and attendees alike: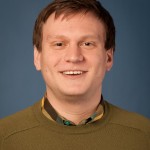 "Congratulations and thanks to David Mathison for spotting the need for community and collaboration in the growing Chief Digital Officer space, and for having the wherewithal, network, and organizational talent to put together such a top-notch event in its inaugural year. Next year's summit should be even more of a must-do for anyone working digital at senior levels in all kinds of businesses."
Teddy Goff
Digital Director
President Barack Obama 2008 and 2012

"The Chief Digital Officer Summit was outstanding. Why? Candid panels with top players in the digital community. Splendid break-time conversations. And, savvy facilitation, Mathison Style."
Margaret Molloy
Chief Marketing Officer
Velocidi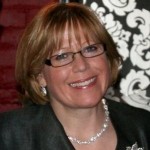 "David, here's a handy C^3 test for conference value: Did I learn at least three new perspectives? Check. Did I meet at least three interesting people? Check. Did I take back at least three relevant pieces of news I can use? Check. Flying colors for the Chief Digital Officer Summit 2013! Thank you so much, and yes, I'd be very pleased to participate next year!"
Perry Hewitt
Chief Digital Officer
Harvard University

"Congratulations on the inaugural Chief Digital Officer Summit. Rarely does a conference offer such high caliber content and attendees. Kudos to David Mathison on creating an event that sparked such great insights and conversation."
Linda Perry-Lube
Chief Digital Officer
RF | Binder
< More News