"Chief Digital Officers are next in line to run the show," said CDO Club founder David Mathison. "If they're successful in turning an incumbent company around, and bringing it into the digital age, they may be next in line."
As more Chief Digital Officers (CDO's) became CEO's last year than ever before, it has become increasingly clear that the CDO title can be a launchpad to CEO.
In 2013, seven Chief Digital Officers became CEO or President of their companies in 2013 and four became board directors, according to research conducted by the CDO Club and presented in David Mathison's CDO Talent Map 2014 at the second annual CDO Summit held at the Time Warner Conference Center in New York City on April 22.
This figure is all the more impressive when one considers that there are only about 800 Chief Digital Officers globally to date.
The CDO Talent Map 2014 offers a few more telling statistics that give a clearer perspective on this new, trendsetting career path:
More than 60% of Chief Digital Officers in the Advertising sector had previous experience as CEO, President, GM, or Executive Director.
More than 30% of Chief Digital Officers in the Media sector had previous experience as CEO, President, GM, or Executive Director.
Combined with the fact that, globally, Chief Digital Officers were predominantly represented in the Advertising and Media sectors (at 36% and 18%, respectively), aspiring CDO's can look to these already "mature" sectors for reliable indicators on how the CDO to CEO transition can (and will) occur in sectors new to the CDO game—such as Retail, CPG (Consumer Packaged Goods), Sports, Luxury, and Food and Beverage.
See also:
From CDO to CEO:
What's Driving the Chief Digital Officer to CEO Career Path?
That's why the CDO Club gathered several top executives from the Advertising industry for its panel discussing career strategies for Chief Digital Officers seeking to make the jump to CEO, at the 2014 CDO Summit at Time Warner in New York City (see video below)......
NOTE: The CDO Club is now a membership site. You'll need to register in order to continue enjoying our posts. To register or for more information, click here.
If you are tasked with understanding what digital leaders must do in order to succeed in almost any industry, the best place to learn more is at the Chief Digital Officer Summit.
Take advantage of our Super Early Bird Discount for Amsterdam in September 2015, London in October 2015, Sydney in February 2016, and Toronto in July 2016. Reserve your place now: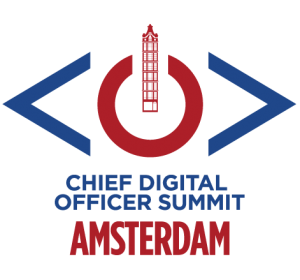 The CDO Summit is the "must-attend" digital event of the year. The 2013 and 2014 CDO Summits received stellar endorsements from dozens of speakers and attendees alike:

"The Chief Digital Officer Summit was engaging as much as it was informative. Bringing these incredible leaders together in one place and for one day speaks to David Mathison's extensive network, his ability to understand the needs of his clients, and to be ahead of the curve in this important space. It was a great use of my time, and I learned more than I ever thought I would. Great networking as well!"
Sandy Soto
VP Executive Talent Acquisition
HSNi

"The Chief Digital Officer Summit was a very relevant topic for today's times. I was impressed by the caliber and diversity of the panel speakers, all of whom had something unique and valuable to offer. A great opportunity to learn from the best."
Amanda Jones-Orengo
Director
Towers Watson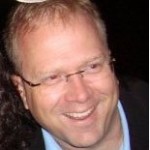 "Sometimes a conference comes along that hits the trifecta – hot topic, high-caliber attendees, and stellar location. The first Chief Digital Officer Summit reached that mark with ease, and I look forward to attending the next one."
Eric Hellweg
Managing Director, Digital Strategy/Editorial Director
Harvard Business Review

"The Chief Digital Officer Summit was outstanding. Why? Candid panels with top players in the digital community. Splendid break-time conversations. And, savvy facilitation, Mathison Style."
Margaret Molloy
Chief Marketing Officer
Velocidi
< More News