Can businesses take lessons about social media from politicians and celebrities?
Yes, they can—and they should.
People in politics and global entertainment are on the front lines in the strategic use of social media.
Here at the CDO Club we have been fortunate to have leaders from both worlds share their social media secrets during several presentations given at our 2013 CDO Summit.
Those speakers and panelists included: Teddy Goff, Digital Director of Barack Obama's 2008 and 2012 presidential campaigns; Harriet Seitler, CMO and EVP for Harpo Studies and OWN (Oprah Winfrey Network); Laxmi Wordham, CDO at the Michael J. Fox Foundation for Parkinson's Research; Rosemary Maggiore, former President of Digital for Rachael Ray; and Katarina Markov, Head of Global Innovation at Atom Factory, an agency that represents Lady Gaga, John Legend, and other artists.
Here is a distillation of their social media lessons in one handy info graphic (H/T Sam Kuo):
Here's a brief summary of the richer content in the videos below: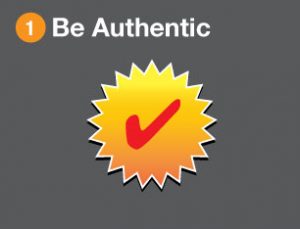 1.     Be Authentic
"Oprah does all of her own tweeting," Seitler said. "She is out there, honest, and authentic."
Authenticity and transparency are among the key values reflected in the social Web.
CEOs and other top business executives should strongly consider being "out there" with an authentic social media presence, as well, and should give their organization a more-human face.
When asked what separated Barack Obama's social media success not only from his Republican rivals such as John McCain and Mitt Romney but also from his Democratic adversaries such as Hilary Clinton, Teddy Goff replied "authenticity."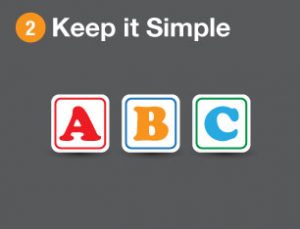 2.     Keep It Simple
Messaging in an online world needs to be as simple and brief as possible. We're not looking for a 250-page master's thesis here.
You need to be able to succinctly summarize the issues your audience cares about into a couple of sentences for a Facebook or G+ post, or, even further, down to a 140-character tweet, or, better yet, a simple infographic that can be easily shared.
In addition, technology has obviously changed a lot of the world—yet it has not essentially changed who we are and what motivates us.
"Yes, people are a little busier…and they have a lot more devices," Goff says. But, he added, people want the same things they've always wanted: "to be inspired, to have connections, and to read, watch, write, and do interesting stuff."
When creating your social media strategies, don't forget to address these simplest and most-fundamental of human desires.
Click here to learn more about Obama for America's successful use of technology in their 2008 and 2012 campaigns.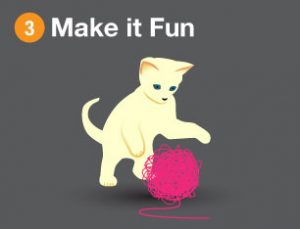 3.     Make It Fun
Goff faced a challenge: How could he get the public to read a blog post about tax policy?
He realized that people online have little time to read long white papers.
So his team created a game on its website that prompted users to click a button to get details about the policy—but for the first few seconds, whenever a user moused over the button, it would fly all over the page.
Within 24 hours, Goff said, that blog post had a million "likes" on Facebook and was tweeted 70,000 times.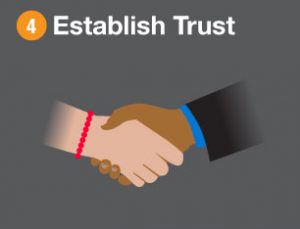 4.     Establish Trust
Going hand-in-hand with the number one lesson to be authentic is to establish trust.
Since Oprah Winfrey's tweets are her own, Seitler says, her audience "knows they can trust that what she says is for real. It means that when she wants to promote or share something, they know it's true and will want to pass it on."
If you create this "fundamental platform of trust," as Seitler calls it, your words and advice will carry more weight.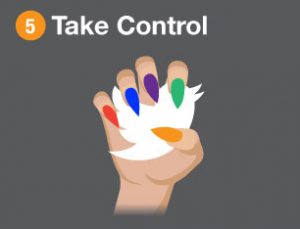 5.     Take Control
Being on social media doesn't have to mean giving up control.
A while back, online news reports began circulating that Lady Gaga was gaining weight.
So the artist posted on her social network a picture of herself wearing lingerie, announced a "body revolution," and invited her fans to post photos of themselves and share their own issues around weight.
Thousands of photos and stories were uploaded to the network.
The lesson? While what's buzzing online about your organization is out of your direct control, a smart, authentic, and strategic response remains fully in your control.
Goff's team discovered that while its followers cared about a lot of the content it posted, only a smaller set of that content also was something people wanted their friends to know they cared about.
And that's the kind of content that can go viral.
Do you know what issues your customers not only care about—but also want their friends to know they care about and therefore are more willing to share?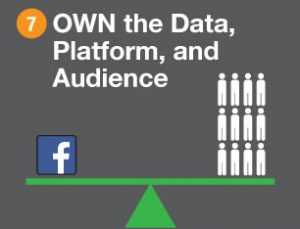 7.     OWN the Data, Platform, and Audience
The data you collect on what your customers do, say, share, and purchase can greatly enhance your marketing, customer service, and other business operations.
But to do this, you must own that data.
"Companies like Facebook and Twitter," Katarina Markov told the CDO Summit audience, "are still intermediaries—they own the data."
So her firm created its own private-label social network for Lady Gaga called LittleMonsters.com, and now all data generated from the social conversations is kept in-house.
Gaga also has a direct relationship with her audience, which allows her to upsell new music, fragrance lines, clothing, show tickets, and the like.
So who owns your social data?
Click here to learn more about protecting personal brands online from digital leaders for Lady Gaga, Oprah, Michael J Fox Foundation for Parkinson's Research, and the President of Rachael Ray Digital.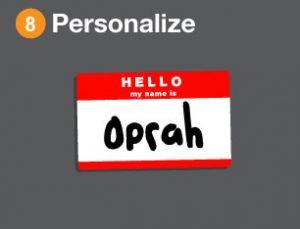 8.     Personalize
Goff sent emails to past donors, informing each one precisely how many more dollars he or she needed to donate in order for the Obama Campaign to reap a special additional benefit.
Are there customers you can contact and inform that they are close to an award level, discount, or other special benefit? If not, in your next interaction, can you simply reference something personal—and meaningful—to each customer?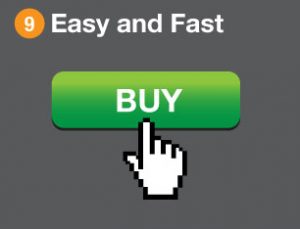 9.     Easy and Fast
People want to get things done online as fast as possible—which means fewer pages, forms, and clicks.
Goff made donations as easy and fast as possible by creating a safe-payment information site.
Once a new donor input his or her information, the campaign could send that person future email solicitations, with a simple "Click here to donate" button. When clicked, it would automatically and securely charge the supporter's credit card
Are you making it as fast and easy as possible for your customers to make a purchase?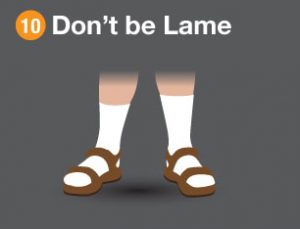 10.     Don't Be Lame
When it came to sharing content and communicating with the public, Goff said that his primary directive was "Don't be lame."
Another way to put that advice is: Do a great job.
On the Web, people want to read and view content that's engaging, informative, interesting—and yes, entertaining, too. They want good stuff.
But doing a great job and creating good stuff takes work and time.
With a little effort and imagination, the content you publish online can be—and must be— both substantive and compelling.
-          By Robert Berkman, exclusively for the CDO Club
 - – - – - – - – - – - – - – - – - – - – - – - – - – - – - – - – - – - – - – - – - -
We want to help our members understand the importance of social media platforms such as Twitter, Facebook, LinkedIn, Pinterest, and YouTube.
That's why we've arranged for New York Times best-selling author Joel Comm to present a workshop on Social Media for Busy CDOs, designed to help you improve your online influence in under 10 minutes per day.
That's just one of the dozens of workshops and panels we offered at the second annual Chief Digital Officer Summit, which was held on April 22–23, 2014, at the Time Warner conference center in New York, N.Y.
 - – - – - – - – - – - – - – - – - – - – - – - – - – - – - – - – - – - – - – - – - -
NOTE: CDO Club content such as this post will continue to be free till November 1, 2014, when we will move to a membership model. Enjoy!
If you are tasked with understanding what digital leaders must do in order to succeed in almost any industry, the best place to learn more is at the fast-approaching London Chief Digital Officer Summit.
The London summit features Chief Digital Officers and digital leaders from a variety of sectors including advertising, banking, communications, consulting, education, entertainment, financial services, government, insurance, media, nonprofit, politics, publishing, PR, and retail.
The CDO Summit is presented by Accenture Digital and hosted by the BBC Worldwide in London, England, on 29 October 2014. Other sponsors include Odgers Berndtson, Forgerock, and MOO.com.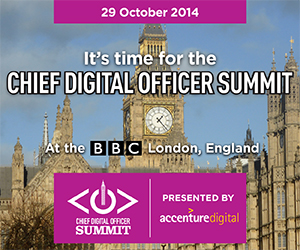 Both of our previous Summits sold out of tickets, weeks before the event. The BBC has very limited seating, so be sure to reserve your place now:
Charlie Redmayne
Chief Executive Officer
HarperCollins UK

Mark Dearnley
Chief Digital and Information Officer
HM Revenue and Customs (HMRC)

Mark Read
CEO, WPP Digital
WPP plc

Mike Bracken
Executive Director, Digital
Cabinet Office,
British Government

Amanda Hill
Chief Brands Officer
BBC Worldwide


Narry Singh
Head of Digital Business
Accenture EALA

Ralph Rivera
Director
Future Media BBC

Rohan Silva
Co-Founder
Second Home; Spacious


Saul Klein
Partner
Index Ventures
The CDO Summit is the "must-attend" digital event of the year. The 2013 and 2014 CDO Summits received stellar endorsements from dozens of speakers and attendees alike: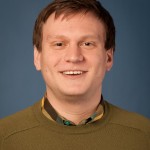 "Congratulations and thanks to David Mathison for spotting the need for community and collaboration in the growing Chief Digital Officer space, and for having the wherewithal, network, and organizational talent to put together such a top-notch event in its inaugural year. Next year's summit should be even more of a must-do for anyone working digital at senior levels in all kinds of businesses."
Teddy Goff
Digital Director
President Barack Obama 2008 and 2012

"The Chief Digital Officer Summit was outstanding. Why? Candid panels with top players in the digital community. Splendid break-time conversations. And, savvy facilitation, Mathison Style."
Margaret Molloy
Chief Marketing Officer
Velocidi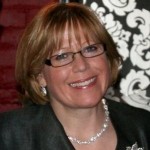 "David, here's a handy C^3 test for conference value: Did I learn at least three new perspectives? Check. Did I meet at least three interesting people? Check. Did I take back at least three relevant pieces of news I can use? Check. Flying colors for the Chief Digital Officer Summit 2013! Thank you so much, and yes, I'd be very pleased to participate next year!"
Perry Hewitt
Chief Digital Officer
Harvard University

"Congratulations on the inaugural Chief Digital Officer Summit. Rarely does a conference offer such high caliber content and attendees. Kudos to David Mathison on creating an event that sparked such great insights and conversation."
Linda Perry-Lube
Chief Digital Officer
RF | Binder
< More News