The articles, reports, and heated conversations are all over the Web: Should CIOs become Chief Digital Officers (CDOs)? Is the CDO replacing the CIO (Chief Information Officer)?
Are CIOs willing – let alone prepared – to become CDOs?
The fact is, many high-profile CIOs have already become CDOs, such as:
Stephen Gillett, who moved from CIO at Starbucks to CDO/President of Digital at Best Buy (and is now COO at Symantec)
Stephen Laster, who moved from CIO at Harvard University to become CDO at McGraw-Hill Education
Steven R. Smith, who migrated from CIO to CDO at AccuWeather
Fred Argir, who was previously CIO at Fingerhut and The Sports Authority and is now SVP and CDO at Toys R Us
Michael Smith, who was previously CIO at TheStreet.com. Michael is now at Hearst Magazines Digital Media (pictured below at the 2013 CDO Summit)
<see also: Should CIOs be rebranding themselves as CDOs?>
So, as CIOs are being told by analysts that 2014 is the critical year to focus on business strategy, the key question is: What can a CIO actually do to move into the prestigious, more strategic-business-focused CDO position?
The answer to that question depends on the particular type of CIO.
The Digital-Savvy CIO. These CIOs, from either their own inclinations and background or their organization's culture, or most likely both, are deeply immersed in digital business. They are already de facto CDOs or are poised to take on that particular title and responsibility.
The Status Quo CIO. This CIO is inward facing and content with traditional responsibilities around security, vendor selection, and managing IT infrastructure, and in reality has neither the skills nor the momentum to be a CDO. But this does not necessarily imply a diminished role. For example, since the Target and Nieman Marcus security breaches, cloud security concerns are on the front burner again, so there remains critical work for the more-traditional CIOs. The charge for this CIO is to redouble focus on the importance of security while partnering with a Chief Marketing Officer (CMO), or with a CDO, to support digital strategy initiatives.
The Aspirational CIO. This CIO possesses the interest, drive, and native capabilities to become a CDO, but is not sure how to do so. Aspirational CIOs need to take an honest inventory of current skills and capabilities in these key areas:
Outside Perception.

What is your credibility? The CIO sometimes—and unfairly—is perceived as the Rodney Dangerfield of an organization. But CIOs need respect to move into the CDO role.

Management

. A CDO must be a silo buster. The aspirational CIO needs to have or develop the skills and abilities to make this happen.

Digital Champion

. The aspirational CIO should be living and breathing all things mobile, social, cloud, and the Internet of Things. A CDO needs to be a true believer in the potential of outward-facing digital technologies, so as to transform both customer engagement and how business is and will be done.
The aspirational CIO who has his or her organization's respect, who can bring together diverse functions, and who is immersed in the digital world is on their way to filling a CDO position. If not yet there, though, the CIO can follow certain strategies to move the needle forward on each of those areas.
In future articles, this site will offer a set of practical strategies on turning the aspirational CIO into the actual CDO. We will also be addressing the CIO-to-CDO career path in our upcoming CDO Summit.
– by Robert Berkman, exclusively for the CDO Club
- – - – - – - – - – - – - – - – - – - – - – - – - – - – - – - – - – - – - – - – - -
NOTE: CDO Club content such as this post will continue to be free till November 1, 2014, when we will move to a membership model. Enjoy!
If you are tasked with understanding what digital leaders must do in order to succeed in almost any industry, the best place to learn more is at the fast-approaching London Chief Digital Officer Summit.
The London summit features Chief Digital Officers and digital leaders from a variety of sectors including advertising, banking, communications, consulting, education, entertainment, financial services, government, insurance, media, nonprofit, politics, publishing, PR, and retail.
The CDO Summit is presented by Accenture Digital and hosted by the BBC Worldwide in London, England, on 29 October 2014. Other sponsors include Odgers Berndtson, Forgerock, and MOO.com.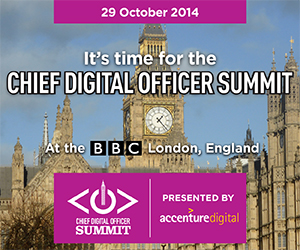 Both of our previous Summits sold out of tickets, weeks before the event. The BBC has very limited seating, so be sure to reserve your place now:
Charlie Redmayne
Chief Executive Officer
HarperCollins UK

Mark Dearnley
Chief Digital and Information Officer
HM Revenue and Customs (HMRC)

Mark Read
CEO, WPP Digital
WPP plc

Mike Bracken
Executive Director, Digital
Cabinet Office,
British Government

Amanda Hill
Chief Brands Officer
BBC Worldwide


Narry Singh
Head of Digital Business
Accenture EALA

Ralph Rivera
Director
Future Media BBC

Rohan Silva
Co-Founder
Second Home; Spacious


Saul Klein
Partner
Index Ventures
The CDO Summit is the "must-attend" digital event of the year. The 2013 and 2014 CDO Summits received stellar endorsements from dozens of speakers and attendees alike: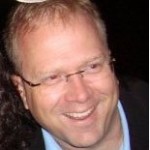 "Sometimes a conference comes along that hits the trifecta – hot topic, high-caliber attendees, and stellar location. The first Chief Digital Officer Summit reached that mark with ease, and I look forward to attending the next one."
Eric Hellweg
Managing Director, Digital Strategy/Editorial Director
Harvard Business Review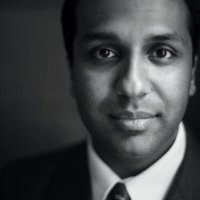 "The best-organized conference I've been to in years, the Chief Digital Officer Summit was packed with smart people and smart ideas. Leave 'em wanting more is what they say, and David Mathison and his team delivered. Now, we want more!"
Professor Sree Sreenivasan
Chief Digital Officer
The Metropolitan Museum of Art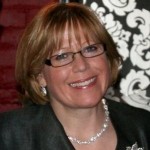 "David, here's a handy C^3 test for conference value: Did I learn at least three new perspectives? Check. Did I meet at least three interesting people? Check. Did I take back at least three relevant pieces of news I can use? Check. Flying colors for the Chief Digital Officer Summit 2013! Thank you so much, and yes, I'd be very pleased to participate next year!"
Perry Hewitt
Chief Digital Officer
Harvard University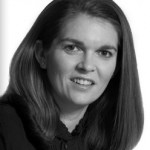 "Congratulations on an exceptional first CDO Summit. I truly enjoyed all the panel discussions as well as the intimate environment where I was able to meet such amazing people. The conversations were very enlightening and touched on all the challenges my team and I face on a technology, content, and culture front. I look forward to participating next year."
Laxmi Wordham
Chief Digital Officer
The Michael J. Fox Foundation for Parkinson's Research