Arguably the biggest trust issue facing organizations today in the wake of digital transformation and big data initiatives is how users' data is used.
A 2014 TRUSTe consumer data privacy study showed that 92% of US internet users are worried about online privacy, and 89% actively avoid doing business with companies they feel do not protect their data privacy.
58% are worried about businesses sharing their personal information with other companies.
Each of these numbers is higher than in previous years, and rising.
That's why the CDO Club assembled a panel of data and privacy experts to address this issue at the 2nd annual U.K CDO Summit, presented by Accenture Strategy, on October 7th, 2015 at 30 Euston Square, London.
Panelists included, shown from left to right in the photo and video below:
Peter Lacy (moderator): Global Managing Director, Strategy, Sustainability Services at Accenture
Bridget Treacy: Partner at Hunton & Williams
Fedelma Good: Director, Information Policy & Strategy at Barclays
Tony Henderson: Playready Lead Europe at Microsoft
Russell Marsh: Former Global Chief Data Officer at IPG Mediabrands
Neil Chapman: SVP & Managing Director, International at ForgeRock
Titled "Balancing Big Data Initiatives with User Consent," the moderated debate revealed several key best practices organizations should follow to resolve the legal, ethical, and emotional tensions created by the need to leverage user data.
1. Don't just comply with the law, comply with your customers' wishes
"Companies realize that just because they can do something, doesn't mean they should do something," said Bridget Treacy, Partner at law firm Hunton & Williams.
"Just because there is a legal way through an issue, is it the right thing to do?"
The recent Volkswagen emissions scandal, where the carmaker used engine software to dupe U.S. and European regulators into thinking their diesel vehicles had lower emissions levels than they did in reality, is an egregious example of an organization flouting both legal and customer expectations.
Yet when former CEO Martin Winterkorn apologized, it wasn't to regulators. His biggest sin was that Volkswagen had "broken the trust of our customers and the public," he said.
Fedelma Good, Director of Information Policy & Strategy at 325 year old bank Barclays, understands why that trust is so important.
"We want the longevity of the relationship with our customers to be the same as the longevity of the bank, and we won't do that if we lose their trust in the context of data," she said.
2. Leverage personal data to improve your relationship with the customer
Utilizing personal information about your customers and users doesn't have to be something nefarious, explained Tony Henderson, Playready Lead Europe at Microsoft.
"As we move into a world with more personalized content experiences, in order to provide something really personalized….the service needs to capture a certain amount of personal information from you," he said.
Henderson has helped some of the biggest broadcasters and telecommunications companies in Europe transition into the data driven, digital services model consumers now expect.
"The challenge in terms of the data side of the business is, traditional broadcasters have had no direct relationship with consumers and now they do."
Henderson cites one study where not only where the viewing habits of 30 households recorded, but also the participants themselves (with their consent). The study recorded one example of a couple who arranged for a baby sitter so they could have a date night.
Their night was ruined because they spent an hour looking for a movie to watch. The couple's personal data could have been leveraged better, for example to immediately offer them several movies they would like to see, said Henderson.
"We can do better," he added.
3. Make data usage values an intrinsic part of your organization's culture
"The amount of data out there is staggeringly large," said Russell Marsh, former Global Chief Data Officer at IPG Mediabrands.
Marsh cites the Volkswagen scandal as an example of an organization's subdivisions not sharing the culture and values its leadership stands for.
"The CEO of the organization has to… put in place values that represent the right behaviors around data, that allow the organization to flourish and grow," Marsh explained.
"You can't do it through just putting in place policies, mandates, and rules, because they only deal with the exceptions. You've actually got to deal with it day to day."
CDO Club registered members can read the rest of the article and view the video, below. To register, visit here: https://cdoclub.com/membership .....
If you are tasked with understanding what digital leaders must do in order to succeed in almost any industry, the best place to learn more is at the
CDO Summit
.
Register today for the Sydney CDO Summit on 01 March, 2016, presented by Accenture Digital.
Also sign up now to lock in our Super Early Bird Discount for NYC in April 2016, and Toronto in July 2016.
Reserve your place now:

The CDO Summit is the "must-attend" digital event of the year. The 2013, 2014 and 2015 CDO Summits received stellar endorsements from dozens of speakers and attendees alike:

"Thank you for an intense and inspiring U.K. CDO Summit. The content and networking were well worth the trip and investment."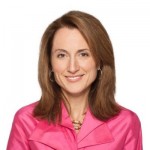 "The NYC CDO Summit was an awesome day - content - speakers - learnings. Everything."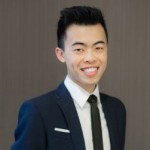 "The opportunity to keynote at the inaugural U.K. CDO Summit in London was once in a lifetime experience. As the world's youngest CDO, I learned valuable lessons from other digital leaders and gained a greater sense of confidence and energy leaving the event.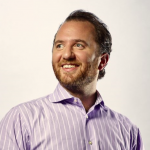 "Great experience at the CDO Summit in NYC. Hats off to David Mathison (@BeTheMedia) and the organizers for getting so many incredible digital leaders in one room, year after year."
< More News