If you missed the third event in the Alation "DATA FOR THE WIN" series
"Analyst Productivity- Speeding Time to Insight"
on November 10, 2021 or want to watch it again:
Click here to get the on-demand version
The analytics landscape is undergoing major transformation.
What does this mean for the future of data-driven decision making?
Join your c-suite peers and experts for a rousing debate around the role of the data catalog in a competitive business landscape.
Speakers Include: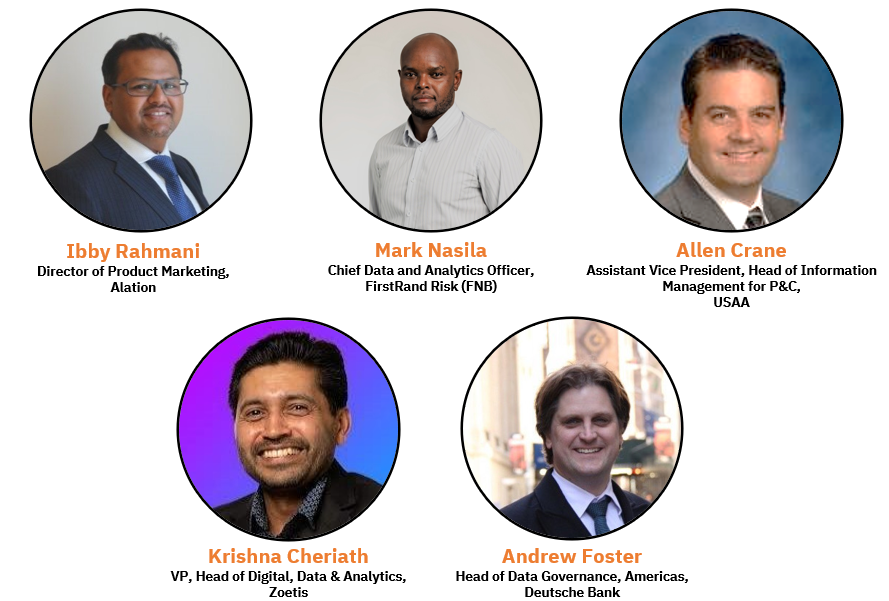 Alation and the Alation logo are trademarks of Alation, registered in many jurisdictions worldwide.
                 Having trouble with registration? Email: jill@cdoclub.com