Below are 101 CDOs who have become President/CEO since 2011,
listed in reverse chronological order (most recent appointment first):
51. Federico Capeci
Jan 2016: CEO Kantar Insights, Italy. Chief Digital Officer at Kantar Insights Italy.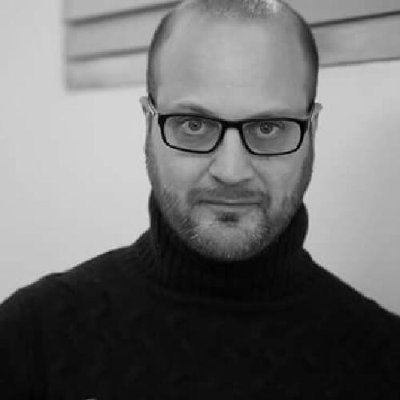 When Capeci, the author of #Generazione 2.0, a highly regarded book on Millennials, was named Chief Digital Officer of Kantar Insights Italy in 2015, management lauded his digital thought leadership and background on digital research. Capeci began his career as a Research Manager at Coca-Cola Italy, then followed with several stints as a Manager in digital research startups. As CEO from 2005 to 2008, he managed the relaunch of digital research agency OTO Research in Italy for parent Fullsix Group, then repositioned and exported its services to Spain and France. From 2008 to 2014, Capeci ran his own startup, a digital research boutique called Duepuntozero Research, which was later acquired by DOXA Group. After the acquisition, Capeci joined Kantar Insights Italy as Chief Digital Officer and CEO of TNS Italy. In 2016 he was made CEO of Kantar Insights in Italy, managing the TNS and Millward Brown operating brands, while retaining his Chief Digital Officer remit.
52. Simon Bligh
March 2016: Chief Executive Officer of Dun & Bradstreet (now illion ANZ). Former Chief Digital Officer of Veda.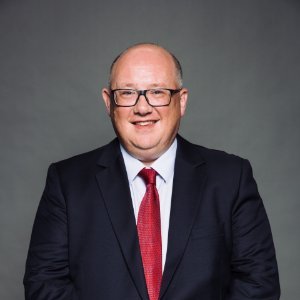 Simon's career started as an accountant for Coopers & Lybrand in 1990, and he moved to the C-suite in 1993 as CFO at Utel; UK CFO at AT&T; EMEA CFO at AT&T; and CFO at Sydney Airport in Australia from 2007-2010. In 2016, shortly after becoming CEO of Dun & Bradstreet ANZ (now illion ANZ), Bligh was named the first-ever Chief Data Officer of the Year ANZ award-winner by the CDO Club. He came to the head job at D&B after a successful tenure as Chief Data Officer of its main competitor, the financial information firm Veda. He is now charged with expanding illion's portfolio beyond offering credit data and building partnerships to add new sources of credit data. Under his watch, the company speeded up the process of credit reporting by changing internal processes and making them more efficient.
53. Eric Grilly
Feb 2016: CEO, VStar Entertainment Group. Former Chief Digital Officer at NBC Sports Regional Networks.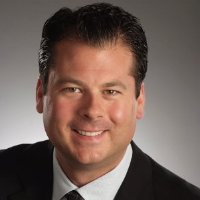 Grilly has enjoyed a successful career operating in the intersection of digital media and live events. He began his career in the early days of digital publishing. From 1999 to 2000, he was the VP Interactive Media at the Denver Post, then became President and CEO of MediaNews Group Interactive, launching the digital division grouping all digital businesses for the Post's parent company. He moved to Philadelphia in 2007 to head Philly .com, publisher of the websites of the Philadelphia Inquirer and Philadelphia Daily News. Grilly led a redesign of the website and made it one of the fastest growing news sites in the country before leaving the company in 2009 to join Comcast Sports Group, a provider of local sports coverage which later became NBC Sports Regional Network. As Executive VP and Chief Digital Officer, Grilly was responsible for all of digital operations including strategy, content, new product, business development, and technology. That led in 2013 to a promotion to President of Alli Sports, a division of the NBC Sports Group that managed a portfolio of 35 action and adventure sports events including the Dew Tour and the Red Bull Signature Series. In 2016, Grilly was recruited to lead VStar Entertainment, a producer of family-friendly entertainment events including "Sesame Street Live!" He is charged with growing the company, formed by a private equity-led rollup of several acquisitions of event management firms, and expand its Production Services unit.
54. Alex Baxter
Aug. 2016: President/CEO, Omniforce. Former Chief Digital Officer at Competitor Group/Falconhead Capital.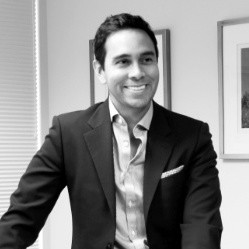 After an early career in digital media including stints at Dow Jones, Wenner Media, and Conde Nast, Baxter has had a series of leadership posts at private equity-backed ventures leveraging digital media in new areas. As Chief Digital and Media Officer at Competitor Group, he led digital media, e-commerce, and SaaS efforts for the sports media and events organization from 2011 to 2014. Baxter became CEO of RGM in 2014, when the online publishing group wanted to expand and diversify its interactive media business, which partnered with online brands such as OpenTable and Seamless. In 2016, the Columbia MBA moved to the CEO slot at Omniforce, an experiential marketing technology company that produces and events for charitable organizations via its subsidiaries CauseForce, RaceForce, and 365 Productions.
55. Gerry Lewis
Nov 2016: President and CEO of Ascension Information Services. Former Chief Digital Officer of Ascension Information Services.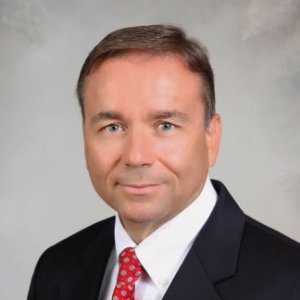 Lewis—who was recognized by Computerworld as one of the top technology leaders of 2016—began his career in computers before making a switch to the healthcare field at a time when it was undergoing digital disruption. Early in his career, he was an Analyst at the Central Intelligence Agency, then a Product Manager at Compaq, and a Manager of Dell Online. In 2006, he became VP and Chief Information Officer for Seton Healthcare Family of Hospitals in Austin, Texas, where he was in charge of all technology operations and strategy. In 2008, he added the job of Regional Chief Information Officer for Ascencion Health Information Services, a subsidiary of Ascencion, the parent organization of Seton Healthcare. Lewis became VP of IT Strategy and Business Development for AHIS in 2013, while keeping his regional post, where he led IT efforts in the Western U.S. such as implementing beacon technology to help people find their way around a hospital, and mobile technology for patient rooms that automatically launches the appropriate patient record when a doctor or nurse walks in. In July 2016, Lewis was tapped as Interim Senior VP and CIO at Ascension, and CEO of Ascension Information Services (AIS), which provides IT services across Ascension and its subsidiaries; the appointment was made permanent in November 2016.
2015
56. Heather Carroll Cox
Nov 2015-Aug. 2016: CEO, Citi FinTech of Citigroup. Former Chief Client Experience, Digital and Marketing Officer at Citi.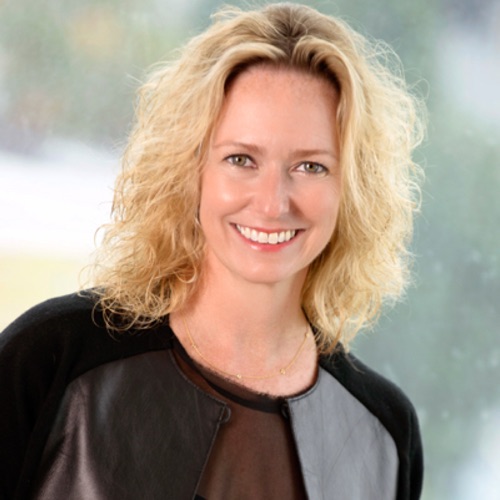 Cox is one of the most powerful women in banking, making several lists and named Digital Banker Of The Year by American Banker due to her efforts in digital transformation at Citi. She came to Citigroup after working as Senior VP at E-Trade in 1999-2008, shaping the early days of online trading, followed by a stint in the card operations unit of Capital One, as a Senior VP and Executive VP from 2008 to 2014. Cox joined Citi in 2014 as Chief Client Experience, Digital and Marketing officer. During her tenure, Citi revamped its mobile and online presence and launched new products such as an app for Apple Watch. In 2015, she was made the first CEO of FinTech at Citi, charged with getting the organization ready for a mobile-first banking environment. But before her first efforts launched, Cox was lured away by USAA in 2016 to become the bank's first Chief Technology and Digital Officer, a new role with oversight over information technology, digital strategy, and operations.
57. Peter Harmer
Nov 2015: CEO of Insurance Australia Group. Former Chief Digital Officer at IAG.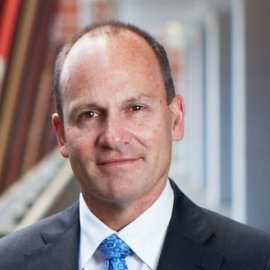 Harmer has had a long career in insurance with companies such as AON in Australia and the U.K. Harmer spent nine years at AON, as CEO in Australia and then the U.K., where he was chair of a reform group seeking to modernize Lloyd's of London insurance marketplace for the digital era. In 2010, he returned to his native Australia as Chief Executive of CGU Insurance, a unit of IAG. In March 2015, he was appointed Chief Digital Officer of IAG (Insurance Australia Group), charged with leading the development of a digital innovation strategy for the largest insurance company in Australia and New Zealand. After a three-month stint leading the digital transformation, Harmer was appointed CEO of IAG Labs in July 2015, charged with initiatives and innovation, and creating incubator areas to explore new opportunities. When IAG CEO announced he would retire from the company in October 2015, he named Harmer as his successor, citing his track record in laying the foundations for IAG's digital future.
58. Sean Lyons
Oct 2015: President at R/GA US. Former Global Chief Digital Officer at Havas WW NY.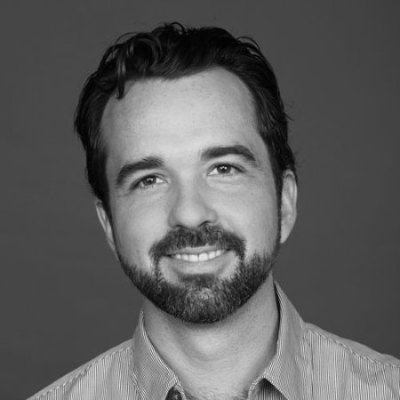 Sean Lyons showed you can go home again, when he returned to R/GA, where he had spent a decade rising through the digital ranks. After graduating from Carnegie Mellon University with a degree in electronic media in 1998, Lyons began his career as a multi-media developer specializing in immersive web technologies, first as Director of Rich Media at agency Oven Digital from 1999 to 2002, and then Founding CLR Media, a consulting firm that helped companies such as Barneys New York and PR agency Burson-Marsteller with digital commerce and marketing solutions. He joined R/GA in 2005 as an Executive Technical Director, working his way up to group director in 2007 and then Managing Director a year later. As Managing Director, Lyons led R/GA's Nike portfolio, building digital products such as NikeID and Nike+, and took on a number of projects, including launching a new Buenos Aires office. In March 2012, he became Senior VP, Operations and Business Planning and helped R/GA revamp its processes and business planning to make it more nimble. A year later, he was lured away by Havas Worldwide to become Global Chief Digital Officer and Managing Partner at Havas Worldwide New York, the network's largest office. He was the lead on all digital efforts across the global network, overseeing digital strategy, experience design, social marketing, production, and technology. In 2015, R/GA lured him back as President, U.S., leading six offices around the country and reporting directly to the agency's founder and CEO.
59. Laura Lee
July 2015-Nov. 2016: President of Margaritaville Media. Chief Digital Officer at Margaritaville Media.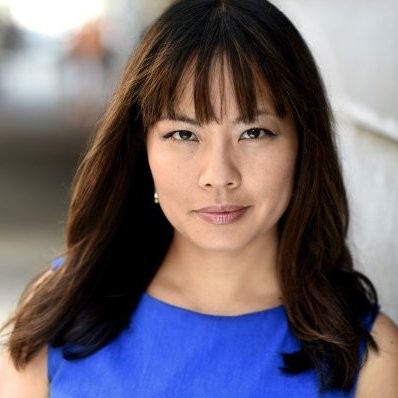 Lee has a long career developing digital video, first at Viacom, where she joined after graduating with an MBA from Harvard Business School, and worked on shows for Spike TV, VH1, and MTV from 2003 to 2007. She rose to VP and Head of Business Development and Operations at the MTV Music and Logo Group before she left to join YouTube in 2007. At YouTube, she developed partnerships with content creators that helped the site develop from its early days of hosting cat videos to a more mature video platform, first as Head of North American Content Partnerships—where she expanded the partnerships with over 300 TV, film, sports, and news companies and led the launch of YouTube Rentals —and then as Global Head of Top Creators overseeing partnerships with native video stars. In 2015, she joined Margaritaville, the hospitality and lifestyle brand inspired by singer Jimmy Buffett, as President of Margaritaville Media and Chief Digital Officer. At Margaritaville, Lee was responsible for all content and digital efforts such as Margaritaville TV and Radio Margaritaville and mobile games. In June 2017, NBCUniversal lured her to a new position as Executive VP of Content, Strategy and Operations at NBCU Digital Enterprises, overseeing partnerships with Snap, BuzzFeed, and Vox Media, among others.
60. Paul Shetler
Current: Co-Founder of Hypereal. July 2015-Oct. 2016: CEO of Australia's Digital Transformation Office. Former Chief Digital Officer of U.K. Ministry of Justice.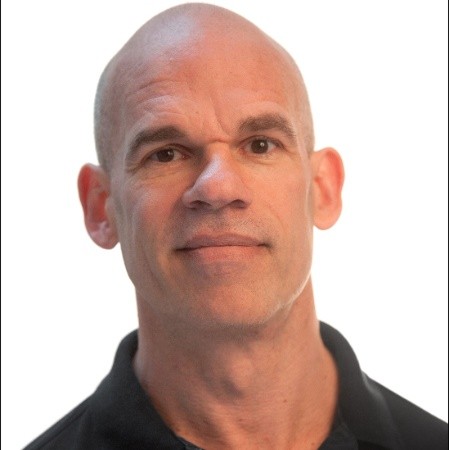 From 2015 to 2016, as CEO of the Australian Government's Digital Transformation Office (DTO), Shetler executed the government's "Digital Transformation Agenda," to provide more efficient digitally-delivered government services. He was charged with modernizing the Australian government's digital presence after a tenure running the U.K. government cabinet's Government Digital Service and as Chief Digital Officer leading the digital team at the U.K. Ministry of Justice. The MoJ group was tasked with overhauling government services, with both internal and public-facing digital touchpoints, from filing civil claims to arranging a visit to an inmate in prison. Shetler has spent over two decades in the tech, financial services, and digital arenas, building global organizations, and integrating and modernizing large-scale systems for companies such as Microsoft and Oracle. He's been involved in introducing new technologies to the services and financial industries, including cloud computing and messaging tools. Since leaving the Australian government, he's remained in the country, advising fintech startups and governments seeking digital transformations.
Next >
Page 1 | 2 | 3 | 4 | 5 | 6 | 7 | 8 | 9 | 10
To download the White Paper, visit:
https://cdoclub.com/publications