Below are 101 CDOs who have become President/CEO since 2011,
listed in reverse chronological order (most recent appointment first):
71. Teemu Neiglick
March 2015: Group CEO at Omnicom Media Group Finland. Former Chief Digital Officer at Omnicom Media Group Finland.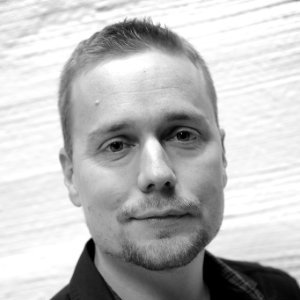 Neiglick is one of the leading digital strategists and media planners in Finland, and has often served as a judge and speaker in several events such as the European Effie Awards and young creative competitions. He has had a varied career in digital marketing, as a Founder and Board Member of several marketing startups, including being Chairman of the Board of the strategic design agency Kopla Helsinki, and a Board Member of the software startup 360 visualizer, creative agency Kuubi and the design agency Vilja Helsinki. After receiving a degree in electronic commerce from the Helsinki School of Economics, Neiglick spent five years as Digital Media Director of MediaCom in Finland, and in 2005 he was the founder of Toinen Helsinki Oy, a media agency where he served as Head of Digital Media planning and strategic manager. He remained with Toinen after it was acquired by Omnicom's Group's PHD media network and renamed ToinenPHD Finland. In 2008, Neiglick also founded Ainoa Helsinki Oy, a digital sales company that was also acquired Omnicom in 2012, and merged into its Resolution Media network. Neiglick was named Chief Digital Officer of Omnicom Media Group Finland after the acquisitions, overseeing a combined operation that included ToinenPhd, Ainoa Resolution, and the OMD media agency. After Managing Director Antti Järvinen left the agency in 2014, Omnicom chose to split his duties among a team of managers including Neiglick; but a year later, seeing the agency group's growth, Neiglick was appointed CEO in spring 2015.
72. Paul Marobella
Feb 2015: Chief Executive Officer at Havas Chicago. Former Chief Digital Officer at Havas.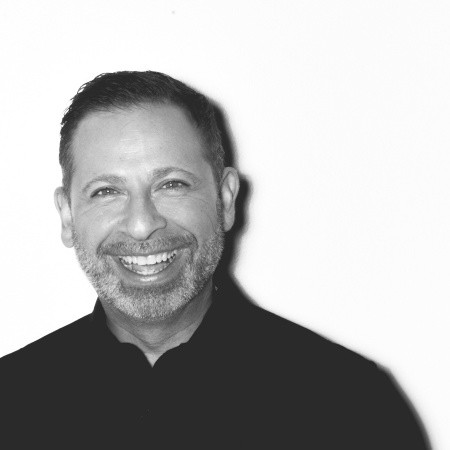 Marobella has had a long career in advertising agencies, rising through the ranks at Havas, but he started his career on the client side, as a Regional Marketing Director at Blue Cross and Blue Shield of Massachusetts while he was still in business school. In 1995, he moved to interactive agency I3-Information & Imagination Inc. as a Senior Digital Consultant working with brands such as Turner Broadcasting and AT&T. A year later, he joined agency Greco Etheridge Group as EVP Brand Strategy and opened the agency's Boston office, which he led as Managing Director. In 2002, he moved to Chicago to join the shopper marketing agency Ambrosi (now called Schawk) as Executive VP of Strategic Planning & Account Services, and in 2006 became Managing Director of [wire]stone, an independent digital marketing agency, where he also served as Chief Brand, Marketing, and Digital Strategist. Joining Havas in 2012 as President of Havas Worldwide Chicago Group and Chief Digital Officer, Marobella was charged with revitalizing the agency, through restructuring and acquisitions. He was promoted in 2015 to Chief Executive Officer of Havas Chicago, leading a group of seven agencies in varied disciplines. In March 2017, as part of a creative shakeup at Havas, Marobella and Jason Peterson were named Co-chairmen of Havas Creative, a network of agencies including Havas Chicago and the New York and Boston offices of Arnold.
73. Kunal Jeswani
Jan 2015: CEO at Ogilvy India. Chief Digital Officer at Ogilvy & Mather.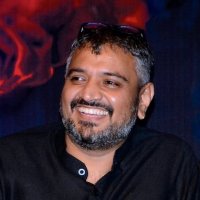 When Ogilvy reshuffled the management of its Indian unit in 2015, it chose to revive the CEO position it eliminated in 2008, and tapped its Chief Digital Officer to oversee the entire agency. Jeswani was also named Executive Director and a member of Ogilvy India's board, while retaining his Chief Digital Officer duties. Jeswani, a two decade advertising agency veteran, started his career in 1996 as a Client Services Director at the creative shop Enterprise Nexus in Mumbai, before joining management at rival agency The Republic, where he was Managing Director from 2003 to 2005. Over the next decade, he worked his way up the ranks at Ogilvy, starting as a Senior VP in Mumbai in 2005, and in 2010 became President and Country Head of digital agency OgilvyOne in India, overseeing the agency's two digital marketing verticals, OgilvyOne and New@Ogilvy. In 2015 he became the parent agency's country Chief Digital Officer, charged with expanding Ogilvy's digital agenda and taking on cross-channel projects such as the national election campaigns, a role he retained after becoming CEO.
74. Jonny Crowe
Jan 2015-Nov. 2015: Interim CEO at GrupaOnet.pl. Chief Digital Officer at Ringier Axel Springer Media AG.

Crowe has had an extensive career in European online commerce and media, founding, running, and acquiring a swath of interactive companies in search, online media, e-commerce, social networking, games, and mobile. He was a founder of the EU office of U.S. incubator Idealab, part of the founding team of Overture Europe, which was sold to Yahoo! in 2004, and Local Search—which was sold to News International in 2005, as well as several London-based startups. After spending 2008-12 as head of M&A and later COO in Europe of media company Naspers, acquiring and integrating digital media businesses, Crowe joined Ringier Axel Springer in 2013 as its Chief Digital Officer of the joint venture of the Swiss media company Ringier AG and the German publisher Axel Springer AG that bundles their activities in Central and Eastern Europe. He was charged with all online assets, including leading online newspapers and pure-play digital offerings. In 2015, Ringier Axel Springer made Crowe Interim CEO of GrupaOnet, the largest digital media business in Poland, while keeping his Chief Digital Officer position. After leaving Ringier Axel Springer, Crowe returned to his M&A roots when he was appointed by private equity firm Apax Partners as Interim CEO and acting CMO at Wehkamp, the leading online retail group in the Netherlands. After completing his stint, he joined Apax as an Operating Advisor in March 2017. Crowe is currently Chief Digital Officer at BCA Marketplace PLC.
75. Mark Read
2015: Global CEO at Wunderman; COO at WPP. Former Chief Digital Officer at WPP Group.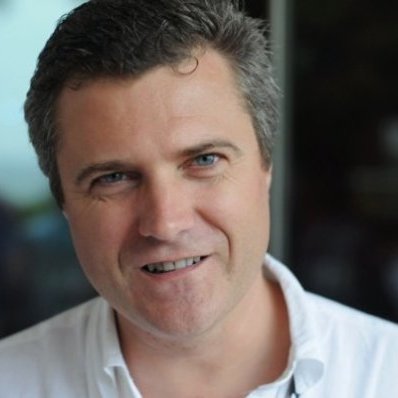 Read, who has been mentioned as one of the potential successors to WPP Group Chief Executive Martin Sorrell, started his career at WPP and came back there after a few detours into entrepreneurship and consulting. He started his career in 1989 at the parent company of Wunderman as a Corporate Development Manager before becoming a Principal in the media and entertainment practice of consultants Booz & Company in 1995. He struck out on his own in 1999 to be founder and co-CEO of WebRewards, a U.K. online consumer loyalty program that was acquired by Bertlesmann in 2001. After the sale, Read returned to WPP Group, this time as Director of Strategy, to coordinate efforts across the network. He was promoted to Executive Director in 2005 and made a Member of the Board and President of WPP Digital in 2006, responsible for WPP's digital development, including the acquisition of 24/7 Real Media and the launch of digital agency POSSIBLE. In June 2014, Read became Chairman of Wunderman, WPP's digital and direct marketing specialist, and in February 2015, Read was appointed Global CEO to replace outgoing boss Jean Morel.
76. Todd Curry
Jan 2015: CEO at Aon Centre for Innovation and Analytics. Former Chief Digital Officer at Geomentum.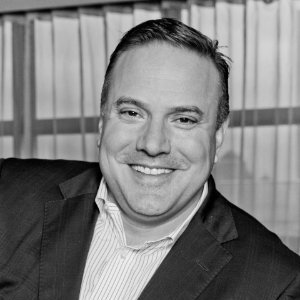 Currently in Chicago as Global Head of Analytics for Hyatt Hotels, Curry began his career in the early days of the Internet. In 1999-2002, he built an online lending platform for Household International, which was later acquired by HSBC. With over 15 years launching, acquiring, and running technology companies, he helped turn around the travel and hospitality business at online platform Orbitz Worldwide, served as CMO of a telecommunication startup, Ifbyphone, and ran an e-marketing consulting practice. In 2010, he launched the Omnicom Media Group Trading Desk, a programmatic buying offering for Omnicom agencies now called Accuen Media, and in 2011 became Chief Digital Officer at Interpublic Group's Geomentum, a local agency working on the transition of clients from traditional classified advertising to digital media channels. As Chief Digital Officer, Curry led the integration of Geomentum's hyper targeted local practice into IPG agencies. After four years working in advisory roles for digital marketing and transformation clients, Curry moved to Dublin in 2015 to become CEO of the Aon Centre for Innovation and Analytics, a unit of the U.K. based insurance conglomerate Aon Plc., he oversaw staff using data analytics to provide insurance market intelligence.
77. Fernando Bermúdez Pire
Jan 2015: CEO at Carat. Former Chief Digital Officer at Dentsu Aegis Network.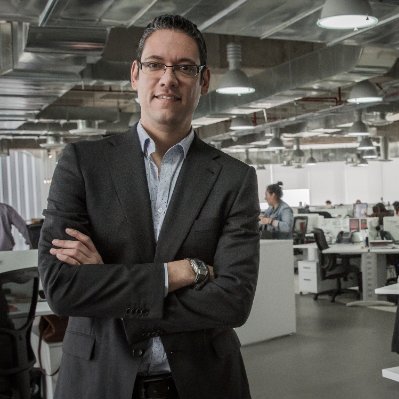 Bermúdez Pire trained as an engineer and began his career as a strategist at Accenture before turning to media. Appointed Chief Digital Officer in October 2013, he led the reorganization of Dentsu Aegis Network's digital media services, bringing together six specialized divisions – Carat, Vizeum, iProspect, Amnet, ICUC, and The Story Lab into one holistic offering, while still growing in a quickly changing Mexican market and expanding their presence in digital and social channels. In two years, the network grew into one of the five largest agencies in the Mexican market, leading to Bermúdez Pire's appointment in 2017 to lead Carat Mexico as CEO, charged with expanding those new services to all Dentsu clients.
78. Sean Atkins
2015-Jan. 2017: President at MTV. Former Chief Digital Officer at Discovery Communications.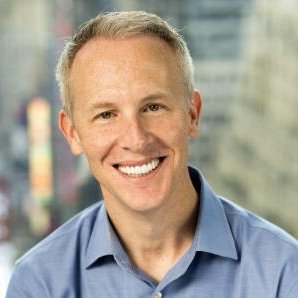 Atkins became President of the youth-oriented cable network MTV in 2015. During his tenure, Atkins drew on his background at Discovery Communications to reach out to the cord-cutting digital natives using new online formats and platforms. He worked to return music to MTV with live concerts and events, overhauled the MTV News organizations to put them on the radar of digital natives with podcasts and other relevant formats, and sought to recapture the youth audience that made "The Osbournes" and "Jersey Shore" groundbreaking hits. A true digital native, from 1993-1998 he helped launch the Disney/ABC Cable Digital group, then became Director of Product and Programming for Warner Bros., then launched one of the earliest SaaS ad-tech startups in 1999. In 2006 he became Head of Development and Programming at Yahoo, recruited to develop their product, programming, and video strategies. The following year he developed new business lines and content properties at HBO as SVP for Digital Initiatives and New Media Programming. During his tenure at Discovery from 2009 to 2015, Atkins was responsible for Discovery channels' online video strategy and video streaming channels. Atkins served on numerous boards including The Dodo, Lumosity, and Curiosity .com, and has remained an advisor and entrepreneur in the digital media and technology space, currently serving as Senior Advisor to Evolution Media.
2014
79. Arnd Benninghoff
Nov 2014: CEO MTGx, Modern Times Group. Former Chief Digital Officer at ProSieben Sat1 Media AG.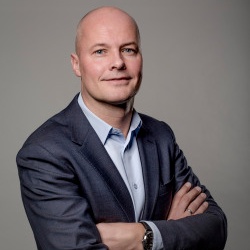 Benninghoff started out as a journalist with Deutsche Presse-Agentur and several TV outlets before a long career in technology and media. He held senior positions with various German tech companies, such as ProSieben Sat1 Media, Seven Ventures, and Holtzbrinck Benninghoff. Arnd was Chief Digital Officer at ProSieben, responsible for the development of their digital businesses, and earlier in his career, he was Managing Director of Holtzbrinck eLAB, the incubator of Holtzbrinck Publishing Group.In 2014, he joined Modern Times Group, a digital entertainment group with interests in TV and radio, esports, and mobile gaming around the world. In December 2015, he was appointed CEO of MTGx, the innovation lab of MTG, charged with accelerating MTG's transformation from traditional media to digital platforms and to explore new verticals and services, such as music and gaming.
80. Hugh Boyle
Nov 2014: CEO at TracyLocke. Former Global Chief Digital Officer at Geometry Global.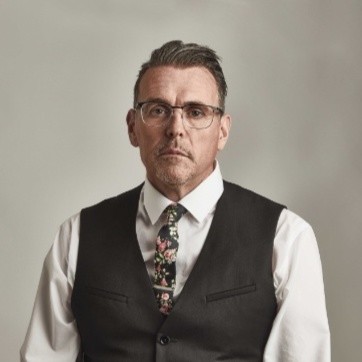 Boyle has had a long career navigating digital transformations in the agency field. More than 20 years ago, he set up Definition Digital Media, one of the first purely digital marketing agencies. He was Managing Director of Definition, and after it merged with Tarantula Responsive Communications in 2001, he became Managing Director of Digital at the integrated agency. When Tarantula itself was acquired by Ogilvy Worldwide's parent WPP Group in 2005, Boyle joined the OgilvyAction unit where he was charged with building a digital business, first in London, and later in the EMEA region, before being promoted to Global Head of Digital in 2011. WPP later merged OgilvyAction and its G2 unit in 2013 to form Geometry Global, a shopper marketing and activation agency, and appointed Boyle Global Chief Digital Officer. He led the global digital leadership team and global digital new business pitches until 2014, when he was named as CEO of TracyLocke.
Next >
Page 1 | 2 | 3 | 4 | 5 | 6 | 7 | 8 | 9 | 10
To download the White Paper, visit:
https://cdoclub.com/publications