"Technology is now the catalyst of every business strategy that's happening," said Kevin Bandy, Chief Digital Officer at Cisco Systems.
"Operating models are changing every 18 to 24 months…. You're seeing leadership teams really challenged with the pace of change."
The hiring of a Chief Digital Officer (CDO) usually indicates big change in an organization.
That's why it caused quite a stir when, in July 2015, Cisco's new chief executive, Chuck Robbins, started his first day by hiring a CDO, Kevin Bandy. After all, Cisco is a global technology leader, a $50-billion-dollar company whose software runs 80% of the world's networks.
And since much of the innovation driving digital transformation today is dependent on Cisco's networks, Bandy's responsibility extends far beyond Cisco's officers and affects hundreds of organizations across the globe.
To find out how he took on this challenge, watch Bandy's entire presentation, "The Cisco Digitization Journey: Creating & Delivering Value to Customers in a Digital World," held at the 2016 NYC CDO Summit, presented by Centric Digital and hosted by Thomson Reuters on April 27, 2016, below:
CDO Club registered members can watch the video and read the rest of Cisco's Chief Digital Officer Kevin Bandy's Digital Strategies.
To register, visit here: https://cdoclub.com/membership.....
If you are tasked with understanding what digital and data leaders must do in order to succeed in almost any industry, the best place to learn more is at the CDO Summit.
Our CDO Summits cover DIGITAL TRANSFORMATION, DATA, and ANALYTICS.
We stack the agendas with the BEST digital and data leaders in the public and private sector.
The CDO Summit is the "must-attend" digital event of the year. The 2013, 2014 and 2015 CDO Summits received stellar endorsements from dozens of speakers and attendees alike: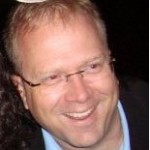 "Sometimes a conference comes along that hits the trifecta – hot topic, high-caliber attendees, and stellar location. The first Chief Digital Officer Summit reached that mark with ease, and I look forward to attending the next one."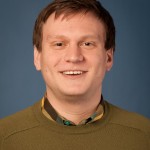 "Congratulations and thanks to David Mathison for spotting the need for community and collaboration in the growing Chief Digital Officer space, and for having the wherewithal, network, and organizational talent to put together such a top-notch event in its inaugural year. Next year's summit should be even more of a must-do for anyone working digital at senior levels in all kinds of businesses."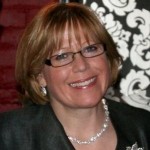 "David, here's a handy C^3 test for conference value: Did I learn at least three new perspectives? Check. Did I meet at least three interesting people? Check. Did I take back at least three relevant pieces of news I can use? Check. Flying colors for the Chief Digital Officer Summit 2013! Thank you so much, and yes, I'd be very pleased to participate next year!"

"Congratulations to David Mathison and his team on the simply amazing job they did on the inaugural Chief Digital Officer Summit. Probably the most informative, insightful, on target, entertaining, collaborative, thought provoking, and inspiring conferences I have ever attended. I learned more about my business and what I do in the past 12 hours than I have from any research white paper, articles or blogs over the past 12 months. The range of topics and speakers assembled were incredibly diverse, informative, collaborative, and most of all, inspiring. It has invigorated me to be the best possible professional CDO I can be. David Mathison's skills as a moderator were impeccable, bringing out the best of the speakers and keeping the conversation flowing. His intimate and insightful knowledge of this space is only out-shined by his humility and graciousness. Kudos to David and his organizing team."
< More News