If you missed the second event in the Alation "DATA FOR THE WIN" series
"Cloud Migration: Your Roadmap to Success"
on October 28, 2021 or want to watch it again:
Click here to get the on-demand version
Moving your data to the cloud only seems like an obstacle.
With the right tools, and a strong plan, it's a huge opportunity.
Join your c-suite digital, data, and technology peers and cloud migration experts Jason Lim from Alation, Irvinder Singh from Fiserv, Tomasz Kurczyk from AXA, Ravikumar Nemalikanti from NCR Corporation, and Michael Oppenheim from Discover Financial Services as they explore how to leverage cloud migration as an opportunity to build a smarter data ecosystem.
Speakers include: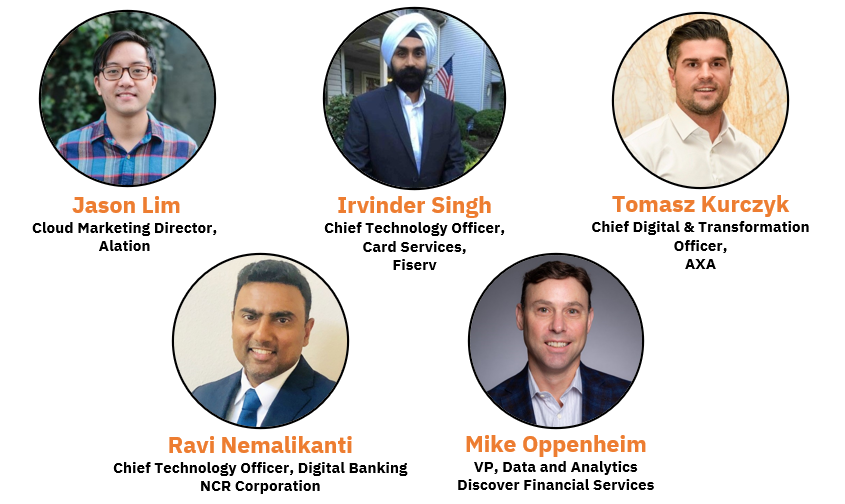 Alation and the Alation logo are trademarks of Alation, registered in many jurisdictions worldwide.
                 Having trouble with registration? Email: kristina@cdoclub.com