Data culture can transform a lagging business into a leading enterprise. Today, CDOs and CAOS are taking the reigns and fostering data culture for their communities. But how do they measure success?
Join Alation for this new series of online events and panels featuring conversations with data leaders from a range of industries. You'll learn from their struggles, and get actionable advice for cultivating data culture within your own organization.
---
Speakers in the series include: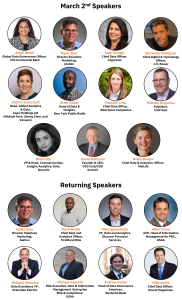 Alation and the Alation logo are trademarks of Alation, registered in many jurisdictions worldwide.