One would be hard pressed to find more fitting representatives for the digital transformation in arts and education than Chief Digital Officers Sree Sreenivasan, at the Metropolitan Museum of Art, and Perry Hewitt, at Harvard University.
They spoke about their roles heading the digital departments of the two legendary cultural institutions at a keynote panel moderated by Eric Hellweg, Managing Director and Digital Strategy Editorial Director at the Harvard Business Review, held at the 2014 CDO Summit at the Time Warner Center in New York City on April 22, 2014.
Sree Sreenivasan has been Chief Digital Officer at "The Met" for a little over a year, an affiliation that began at the first Chief Digital Officer (CDO) Summit held at Thomson Reuters in New York City in February 2013, where "I met my future boss at this event," he said.
He left his job of 21 years teaching journalism and digital media at Columbia University for an institution with which he has had an even longer relationship — the Metropolitan Museum of Art — beginning when he lived and attended school only a block away from the museum.
"I had a 30-year, one-way love affair with a museum. When someone loves you for 30 years, and they call you, you've got to take the call and, with your wife's permission, carry on!" he said.
He is the museum's first Chief Digital Officer......
NOTE: The CDO Club is now a membership site. You'll need to register in order to continue enjoying our posts. To register or for more information, click here.
If you are tasked with understanding what digital leaders must do in order to succeed in almost any industry, the best place to learn more is at the Chief Digital Officer Summit.
Take advantage of our Super Early Bird Discount for Amsterdam in September 2015, London in October 2015, Sydney in February 2016, and Toronto in July 2016. Reserve your place now: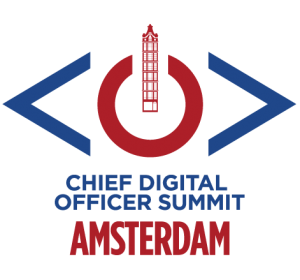 The CDO Summit is the "must-attend" digital event of the year. The 2013 and 2014 CDO Summits received stellar endorsements from dozens of speakers and attendees alike:

"The Chief Digital Officer Summit was engaging as much as it was informative. Bringing these incredible leaders together in one place and for one day speaks to David Mathison's extensive network, his ability to understand the needs of his clients, and to be ahead of the curve in this important space. It was a great use of my time, and I learned more than I ever thought I would. Great networking as well!"

"The Chief Digital Officer Summit was a very relevant topic for today's times. I was impressed by the caliber and diversity of the panel speakers, all of whom had something unique and valuable to offer. A great opportunity to learn from the best."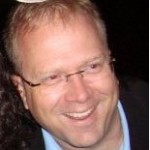 "Sometimes a conference comes along that hits the trifecta – hot topic, high-caliber attendees, and stellar location. The first Chief Digital Officer Summit reached that mark with ease, and I look forward to attending the next one."

"The Chief Digital Officer Summit was outstanding. Why? Candid panels with top players in the digital community. Splendid break-time conversations. And, savvy facilitation, Mathison Style."
< More News