Create a list of your top success principles for digital transformation.
Now, be honest: would your guidelines work in different industries and sectors, even non-profit or public sector? Do they apply to both incumbents as well as disruptors?
To find if there are any common threads, we sat down with some of the top Chief Digital Officers in the country for the "Success Principles for Digital Transformation" panel at the NYC CDO Summit, presented by Centric Digital and hosted by Thomson Reuters on April 27, 2016.
In spite of (or thanks to?) their diverse backgrounds and sectors, these CDOs revealed some incredible strategies and best practices that can be applied by any Chief Digital Officer, right now.
Sponsored by Centric Digital and moderated by David Palmieri, Chief Operating Officer at Centric Digital (now SVP of Product Management at Pearson), the video of the panel is available in its entirety below.
Panelists included, from left to right in the photo and video below:
Rich Napoli: CEO at ObjectFrontier, Inc.
Mayur Gupta: SVP, Head of Digital at Healthgrades
Lauren Lockwood: Chief Digital Officer at the City of Boston
Kevin Eagan: Vice President & General Manager, IBM Digital at IBM
Jonathan Becher: Chief Digital Officer at SAP
David Palmieri (moderator): Chief Operating Officer at Centric Digital (now SVP of Product Management at Pearson)
Watch the video of the panel, "Success Principles for Digital Transformation," held at the 2016 NYC CDO Summit, presented by Centric Digital and hosted by Thomson Reuters on April 27, 2016 at the bottom of the post.
Lauren Lockwood: Chief Digital Officer at City of Boston
Lauren Lockwood is Boston's first Chief Digital Officer. She serves full-time within the Department of Innovation and Technology and reports to Jascha Franklin-Hodge, the city's chief information officer.
"It's not an option to fail as a government," Lockwood said bluntly.
The challenges of the public sector make the cultural hiccups of legacy technology firms look miniscule in comparison. Yet this is exactly where digital transformation can do the greatest good.
"Everyone comes to work wanting to serve the public. That meshes really well with this very silicon-valley mentality of human-centered design. Instead of human-centered design, we say constituent-centered design," she said. "Our tools put the constituent at the heart of everything we do."
Lockwood has to consider everyone when developing digital government services, including elderly citizens who may not know how to use technology well, the handicapped, or people who don't speak English. But instead of thinking of digital or mobile as an obstacle, she considers it an opportunity.
"Digital tools are really incredible opportunities for digital equity," she said. "A lot of great research shows that lower-income demographics use their smartphones as their primary means of accessing the internet. So they're doing everything from filling out tax forms to applying for jobs all on their smartphones."
Take a look at these top five tips for Chief Digital Officers in the public sector!
Jonathan Becher: Chief Digital Officer at SAP
Jonathan is responsible for driving the growth and direction of SAP's new digital business. From Spring 2011 until November 2014, Jonathan served as SAP's chief marketing officer (CMO). In his role as CMO of SAP, Jonathan increased the revenue generated from Marketing by 80% and amplified Marketing's return on investment by 50%. Jonathan was named by Forbes Magazine as one of the world's most influential CMOs.
"I like the word digital revolution more than transformation: it shows that it's not a gradual change, it's a scary, disruptive, almost negative thing to many people," Becher said.
"Technology hasn't been the hardest part," he admitted. "To me the single hardest part has been changing mindset… I realize now that culture is eating digital."
Since SAP is a technology company, it would be easy to assume Becher's main role is technical in nature. Yet, surprisingly, the engineering culture embedded in the company (it's headquartered in Germany) has been more of an impediment than an asset when it came to implementing digital change.
"Running around saying 'fail fast' is like running around saying 'I have an extra head on my body," he quipped. "That language doesn't work in our culture. The language we've adopted is not a fail-fast language, but rather an experimentation language."
And that sort of deep, culture-changing experimentation only happens when you DIY (do it yourself), said Becher.
"There's nothing wrong with consultants, but they usually are a crutch. And if we use consultants we change the mental model from do-it-for-me, to do-it-with-me," he explained.
"Even if it takes ten times longer, even if we make a hundred times more mistakes, we find that the only authentic change happens when people learn firsthand doing it."
Click here to read Jonathan Becher's guest blog post where he reveals
the three elements of digital transformation.
Kevin Eagan: Vice President & General Manager, IBM Digital at IBM
Kevin Eagan is responsible for design, development, marketing, and operations for IBM's digital platforms, including ibm.com and the IBM Marketplace. Kevin joined IBM in November 2014 from Microsoft where he was Vice President and General Manager of Online Commerce. During his 25-year career at Microsoft he has held numerous leadership positions spanning Marketing, Sales and Engineering. Kevin holds an AB honors in Economics from Harvard University.
"There is no question of a legacy debt that can be both an asset and of course also a tremendous hurdle in accelerating transformation, from cultural change to infrastructure," Eagen said.
"What made IBM successful in its past transformations, in many cases are hurdles to its success going forward."
For legacy organizations with a lengthy, successful past, Eagen recommends a big dose of humility.
"If you can look your company's assets and liabilities in the face with transparency and accuracy, then your ability to transform is directly proportional to your ability to tolerate embarrassment," he said of digital transformation at IBM. "It required IBM to step off of the tremendous ego, pride, success, and compare itself honestly and accurately to those it frankly was looking in the taillights."
"Fish don't know that they're in the ocean. Companies that are in this state don't know what the rest of the world looks like and feels like," he explained. "You've got to take the executives out of the aquarium and let them experience from the customer perspective."
Mayur Gupta: SVP, Head of Digital at Healthgrades
Mayur Gupta is the Senior Vice President, Head of Digital at Healthgrades, the leading online resource for comprehensive information about physicians and hospitals. Last year, he was recognized as one of the "40 under 40" leading marketers in the industry by BrandInnovators and also received the CMO Programmatic Award by the CMOClub.
"The consumer has gotten used to ordering their next supply of Tide by clicking on a dashboard online, whether you're a 70-year-old grandma or a 20-year-old girl, that's the same consumer asking those questions," said Gupta.
Gupta believes the healthcare sector has had no choice but to change due to new consumer expectations.
"I'm able to reserve a house seven seas across using Airbnb, why can't I find the right doctor based on quantitative and qualitative data within a five-mile radius? Especially since you're asking me to pay a lot more."
"Digital transformation is inevitable because you have to respond to that consumer. There is no such thing as loyalty anymore, because they have so much choice, that you have to fight for it."
Gupta said this is leading healthcare organizations to consider new digital and data solutions that may revolutionize healthcare as we know it.
"If you tell a doctor that you're going to be incentivized based on what she does in the 364 days when she's not with you, there's only one way to inspire that behavior to better healthcare outcomes: using digital technologies and data."
Check out Mayur Gupta's guest blog post on
5 ways Chief Digital Officers can implement digital transformation in healthcare
Rich Napoli: CEO at ObjectFrontier Inc
Since 2010, Rich Napoli has helped lead OFS through a dramatic growth period and has positioned OFS as a leader in outsourced product development. Mr. Napoli has over 35 years of experience in the software industry running product development for five different software firms, including Voxware (NASDAQ: VOXW) and two others that he helped grow and then sell to Oracle and State Street.
"In the beginning when we reached out to IT guys, they were just like 'we don't have time for this digital stuff, can you just build something to shut my marketing guy up?'" said Napoli.
"Now everyone is somewhere on the digital transformation journey."
Still, Napoli didn't turn down such projects because he knew that change often comes in small increments.
"You have to prove very quickly that digital transformation, on a small scale, is making a difference," he advised. "You've got some new insight from data analytics, you engaged some new customers and you have some new metrics to back that up, then you start to build some momentum behind it so you can start to formalize the process."
"You've got a bunch of guys that have been doing fine in this business without digital for 30-40 years, and suddenly they don't understand why it's different."
It's fascinating how across industries, Chief Digital Officers and digital leaders are met again and again with the same obstacles: a culture resistant to change. Fear of failure. Disruption from more agile startups.
Yet our panel also proved that a good CDO can slowly turn the disadvantages of an organization into real assets.
To get the most up to date strategies, be sure to join us for the inaugural Washington D.C. CDO Summit on November 16-17th, 2016. Click here to register now.
– By Andrzej Sienko
---
If you are tasked with understanding what digital and data leaders must do in order to succeed in almost any industry, the best place to learn more is at the CDO Summit.
Our CDO Summits cover DIGITAL TRANSFORMATION, DATA, and ANALYTICS.
We stack the agendas with the BEST digital and data leaders in the public and private sector.
The CDO Summit is the "must-attend" digital event of the year. The 2013, 2014 and 2015 CDO Summits received stellar endorsements from dozens of speakers and attendees alike: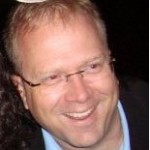 "Sometimes a conference comes along that hits the trifecta – hot topic, high-caliber attendees, and stellar location. The first Chief Digital Officer Summit reached that mark with ease, and I look forward to attending the next one."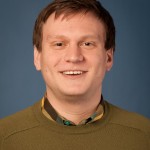 "Congratulations and thanks to David Mathison for spotting the need for community and collaboration in the growing Chief Digital Officer space, and for having the wherewithal, network, and organizational talent to put together such a top-notch event in its inaugural year. Next year's summit should be even more of a must-do for anyone working digital at senior levels in all kinds of businesses."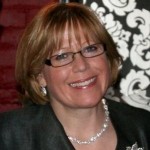 "David, here's a handy C^3 test for conference value: Did I learn at least three new perspectives? Check. Did I meet at least three interesting people? Check. Did I take back at least three relevant pieces of news I can use? Check. Flying colors for the Chief Digital Officer Summit 2013! Thank you so much, and yes, I'd be very pleased to participate next year!"

"Congratulations to David Mathison and his team on the simply amazing job they did on the inaugural Chief Digital Officer Summit. Probably the most informative, insightful, on target, entertaining, collaborative, thought provoking, and inspiring conferences I have ever attended. I learned more about my business and what I do in the past 12 hours than I have from any research white paper, articles or blogs over the past 12 months. The range of topics and speakers assembled were incredibly diverse, informative, collaborative, and most of all, inspiring. It has invigorated me to be the best possible professional CDO I can be. David Mathison's skills as a moderator were impeccable, bringing out the best of the speakers and keeping the conversation flowing. His intimate and insightful knowledge of this space is only out-shined by his humility and graciousness. Kudos to David and his organizing team."
< More News