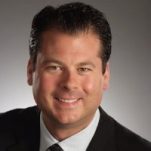 Eric Grilly
EVP & CDO
NBC Sports Regional Network
Eric J. Grilly, one the country's most experienced and respected leaders in the field of digital news and information, is executive vice president and chief digital officer for NBC Sports Regional Network (formerly Comcast Sports Group, the nation's leading provider of local sports coverage.
Mr. Grilly is responsible for all of NBC Sports Regional Network's digital operations including strategy, content, new product and business development and technology.
Prior to joining Comcast Sports Group in June of 2009, Mr. Grilly served as president of philly.com, the website for the Philadelphia Inquirer and the Philadelphia Daily News, where he redesigned the site from top to bottom and grew site traffic by almost 600 percent making Philly.com one of the fastest-growing news websites in the country.