Digital and data leaders from some of the world's most prestigious organizations are meeting at Thomson Reuters in New York City on April 27, 2016 for the NYC CDO Summit presented by Centric Digital!
Organizers for the NYC CDO Summit have just confirmed the full speaker list and keynotes.
The event will offer in-depth discussions surrounding the rising voice of the Chief Digital Officer (CDO) as a critical decision-maker and board room influencer, as well as the top challenges and opportunities in digital transformation, big data visualization, omnichannel customer experience, building and leading effective digital and data organizations, and understanding latest trends in digital, mobile, and social media.
Confirmed keynotes include:
Anna Frazzetto: Chief Digital Technology Officer & SVP at Harvey Nash
Ben Gray: Digital Experience at Applause
Brian Manning: Cofounder, President and Chief Digital Officer at Centric Digital
David Mathison: Founder/CEO at CDO Club/CDO Summit
Graham Waller: Research VP at Gartner
Kevin Bandy: Chief Digital Officer at Cisco
Larry Kramer: Director at Harvard Business School Publishing
Linda Boff: Chief Marketing Officer at GE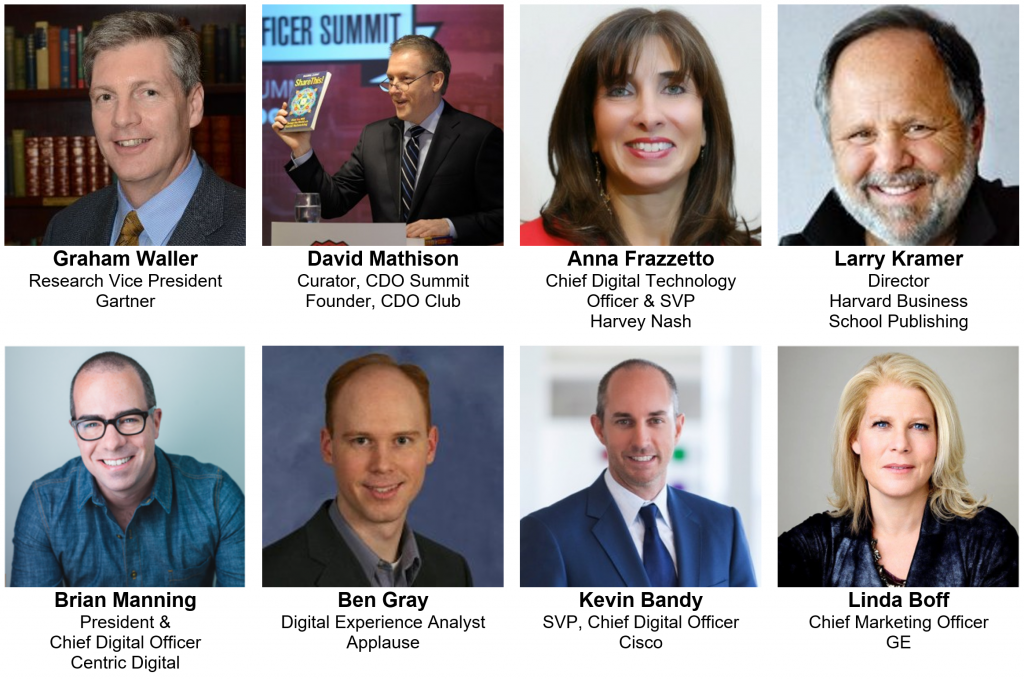 Today, organizers confirmed a keynote by Ben Gray, Digital Experience Analyst at Applause, on "Understanding User POV to Launch Great Digital Experiences."
"Simply providing a good app, web or mobile web experience is often insufficient," declared Gray. "In today's digital economy, your users expect a great experience no matter where the engagement occurs – the first time and every time."
[bctt tweet="Don't miss keynote 'What's User POV?' by Ben Gray @bengraytweets @applause at #CDOSummitNYC on April 27, 2016 http://bit.ly/2086gnf" via="no" url="no"]
During his presentation Gray will share real-world examples of how understanding user POV (Point of View) has helped brands of all sizes end internal arguments about quality, connect with customers and beat the competition.
That's because regardless of sector, an organization's digital presence is now the gateway to their brand. With switching costs lower than ever, users determine quality.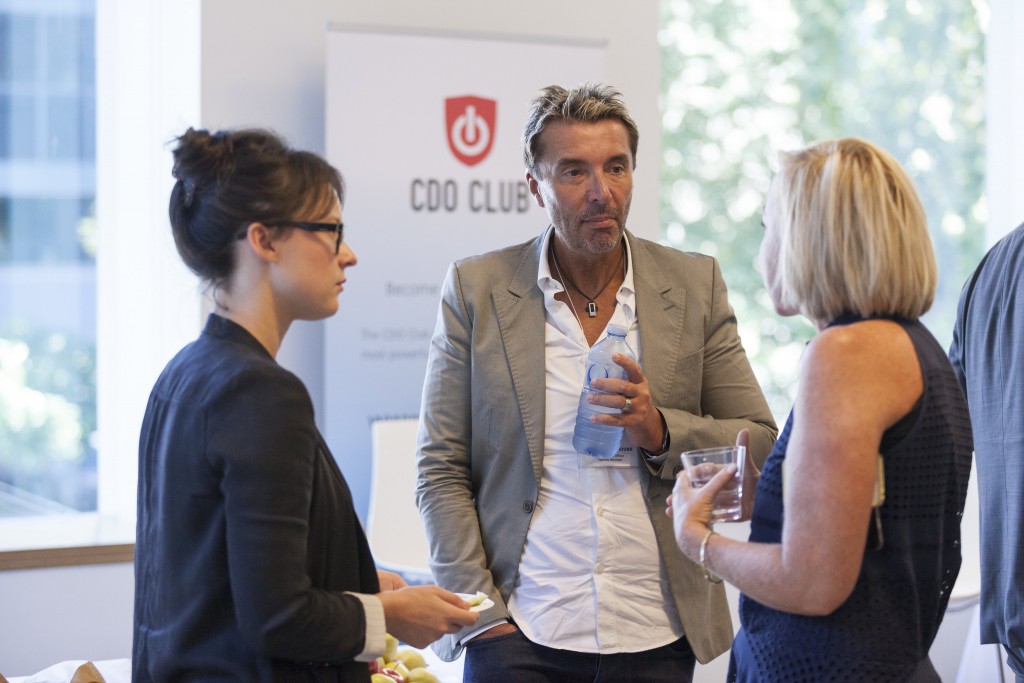 "One bad experience and it's off to a competing brand or site, and maybe even badmouthing your brand on social and in the app store," Gray warned.
The solution?
"Listen to your users. They are giving you signals," he explained. "You need to launch the great digital experiences they will love."
Prior to joining Applause, Gray served as a Principal Analyst with Forrester Research, where he authored more than 150 reports and spent more than a decade advising Fortune 500 companies on their IT strategies. He was regularly quoted in top publications like The Wall Street Journal, The New York Times and InformationWeek.
Chief Digital Officers looking to fully understand and master user POV to provide great digital experiences cannot afford to miss Ben's important presentation.
For more information on user and customer engagement, check out the videos and articles below:
Applause is an official partner of the NYC CDO Summit 2016.
[bctt tweet="Thank you @applause for sponsoring #CDOSummitNYC on April 27, 2016! Looking forward to @BenGrayTweets' keynote. http://bit.ly/2086gnf" via="no" url="no"]
See Select NYC Speakers:
Lauren Lockwood
Chief Digital Officer
City of Boston

Kevin Eagan
General Manager
IBM Digital
IBM

Susan Poulton
Chief Digital Officer
The Franklin Institute

Jonathan Becher
Chief Digital Officer
SAP

Linda Boff
Chief Marketing Officer
GE

Kevin Bandy
SVP, Chief Digital Officer
Cisco

Sharon Feder
Chief Digital Officer
Rachael Ray/
Watch Entertainment

Larry Kramer
Director
Harvard Business
School Publishing

Catherine Devine
Chief Digital Officer
American Museum of
Natural History
If you are tasked with understanding what digital leaders must do in order to succeed in almost any industry, the best place to learn more is at the CDO Summit.
Register today for the NYC CDO Summit presented by Centric Digital, hosted at Thomson Reuters on April 27, 2016.

Want to know what to expect at CDO Summit events?
Watch this quick video to find out:

The CDO Summit is the "must-attend" digital event of the year. The 2013, 2014 and 2015 CDO Summits received stellar endorsements from dozens of speakers and attendees alike:
< More News