Elizabeth Scott, Chief Media and Digital Officer at the Lincoln Center for the Performing Arts, says that arts organizations must no longer relate to its patrons as passive "passengers," but rather as engaged participants.
Entertainment audiences today have far more agency than in the past: They are empowered, active, spontaneous, and influenced by online peers. To meet and exceed their expectations, Scott says her organization has changed how it interacts with its patrons by moving from a "transaction" mode to one of "creating relationships."
How to engage the changing audience was a key theme discussed by Scott and three other Chief Digital Officers (CDOs) on the Public Media, Journalism, and the Arts panel at the 2013 CDO Summit held at Thomson Reuters world headquarters at 3 Times Square in New York City.
Joining Scott on the panel were, from left to right:
Ana Serrano: Chief Digital Officer, Canadian Film Centre (Toronto, ON)
Elizabeth Scott: Chief Media & Digital Officer, Lincoln Center for the Performing Arts
Christine Montgomery: CDO, Center for Public Integrity (now Head of Online and Social Media at the World Bank)
Tom Hjelm: VP & Chief Digital Officer, New York Public Radio
David Mathison (moderator): Curator of the Chief Digital Officer Summit
You can watch the video of the panel below......
NOTE: The CDO Club is now a membership site. You'll need to register in order to continue enjoying our posts. To register or for more information, click here. 
If you are tasked with understanding what digital leaders must do in order to succeed in almost any industry, the best place to learn more is at the fast-approaching NYC Chief Digital Officer Summit, presented by Capgemini on April 29 2015.
Take advantage of our Super Early Bird Discount  for New York City in April 2015, Amsterdam in July 2015, Toronto in September 2015, London in October 2015, and Sydney in February 2016.  Reserve your place now: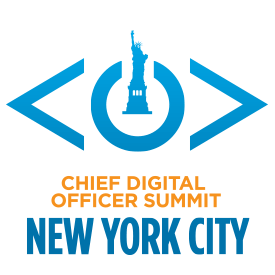 NYC 2015 Speakers:
Dr. Didier Bonnet
SVP and Global Practice Leader
Capgemini Consulting

Jessica Federer
Chief Digital Officer
Bayer

Jo Ann Saitta
Chief Digital Officer
The CDM Group

Johanna Murphy
CMO & Digital Director
Ivanka Trump

Sree Sreenivasan
Chief Digital Officer
Metropolitan Museum of Art

Sumita Singh
Senior Vice President
Marketing, Corporate Markets
Elsevier
The CDO Summit is the "must-attend" digital event of the year. The 2013 and 2014 CDO Summits received stellar endorsements from dozens of speakers and attendees alike: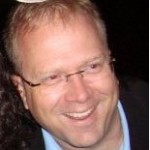 "Sometimes a conference comes along that hits the trifecta – hot topic, high-caliber attendees, and stellar location. The first Chief Digital Officer Summit reached that mark with ease, and I look forward to attending the next one."

"The Chief Digital Officer Summit was outstanding. Why? Candid panels with top players in the digital community. Splendid break-time conversations. And, savvy facilitation, Mathison Style."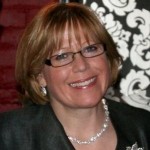 "David, here's a handy C^3 test for conference value: Did I learn at least three new perspectives? Check. Did I meet at least three interesting people? Check. Did I take back at least three relevant pieces of news I can use? Check. Flying colors for the Chief Digital Officer Summit 2013! Thank you so much, and yes, I'd be very pleased to participate next year!"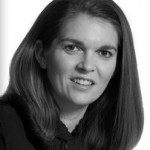 "Congratulations on an exceptional first CDO Summit. I truly enjoyed all the panel discussions as well as the intimate environment where I was able to meet such amazing people. The conversations were very enlightening and touched on all the challenges my team and I face on a technology, content, and culture front. I look forward to participating next year."
< More News