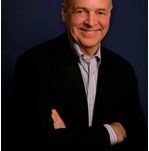 Riley McDonough
Riley McDonough SVP & GM Americas Consumer Publishing
Thomson Reuters
Riley McDonough is the senior vice president and general manager of the Americas consumer publishing group at Thomson Reuters, where he leads the sales, marketing and development of the Company's multimedia news and information products, which are available on multiple digital media platforms, including Reuters.com, mobile applications, and digital out-of –home.
Prior to joining Reuters, Mr. McDonough was the senior vice president of consumer markets at WebMD Health, where he led the sales and marketing efforts across all non-pharmaceutical and wellness categories.
In addition to leading the national sales team focused on building strategic online advertising and marketing partnerships, he played a key leadership role in helping to direct future product and Internet strategies for WebMD in the consumer marketplace.
Preceding WebMD, Mr. McDonough was the vice president of sales and marketing of ESPN.com. There he was responsible for sales, sponsorships and strategic partner programs and played a central role in establishing ESPN.com as the dominant market share leader and top sports destination on the Web.
He also contributed to a significant sales increase for ESPN.com's businesses.Mr. McDonough was a founding Board Member and Secretary of the Online Publisher's Association, Board Member of the Interactive Advertising Bureasu, and is currently a member of the Legal Board of Trustees of Iona College, where we received a BA in Communications.