In 2012, DJ Patil, now Chief Data Officer at the White House, wrote in the Harvard Business Review that the Chief Data Scientist was the "sexiest job of the 21st century."
Around that same time, CDO Club founder David Mathison predicted that within 5-10 years, C-level hires in data and analytics would far surpass those in digital transformation.
Last year, Mathison was invited to speak at SXSW about the "Tidal Wave of Big Data Jobs."
Last month, our Chief Data Officer JOBS Update was filled with new open data positions, and the research required to compile the Update alone has become a full time job!
All indicators show that the tipping point is about to occur, as every organization now realizes the value of data and analytics as the lifeblood of the online ecosystem.
Just consider:
IBM reported that 2.5 quintillion bytes of data are created every day, so much that 90% of the data in the world today has been created in the last two years alone.
Gartner reported that $232 billion will be spent on big data IT through 2016.
McKinsey reported that the demand for big data talent is growing so fast that by 2018 "the United States alone could face a shortage of 140,000 to 190,000 people with deep analytical skills, as well as 1.5 million managers and analysts."
For all these reasons, future CDO Summits will include a FULL DAY dedicated to the topic: Day 1 will focus on digital transformation, and Day 2 will focus on data and analytics, starting with the following cities:
To help organizations desperate to leverage their avalanche of data by finding, hiring, and keeping data talent, we invited Michael Li, Founder & CEO of The Data Incubator, to give a workshop presentation at the recent NYC CDO Summit, presented by Centric Digital and hosted by Thomson Reuters on April 27, 2016, on "Training & Hiring in Big Data."
Li has worked as a data scientist (Foursquare), quant (D.E. Shaw, J.P. Morgan), and even a rocket scientist (NASA). He did his PhD at Princeton as a Hertz fellow, and read Part III Maths at Cambridge as a Marshall scholar.
The good news? Michael's presentation was so popular that we're bringing him back! He will be giving a deeper keynote presentation on this important topic at the upcoming Washington DC CDO Summit on November 16-17, 2016.
Register by this Weds August 31, to lock in the EARLY BIRD discount!
The video of his entire presentation is available below:
CDO Club registered members can watch the video and read the rest of "Training and Hiring in Big Data"
To register, visit here: https://cdoclub.com/membership.....
If you are tasked with understanding what digital and data leaders must do in order to succeed in almost any industry, the best place to learn more is at the CDO Summit.
Our CDO Summits cover DIGITAL TRANSFORMATION, DATA, and ANALYTICS.
We stack the agendas with the BEST digital and data leaders in the public and private sector.
The CDO Summit is the "must-attend" digital event of the year. The 2013, 2014 and 2015 CDO Summits received stellar endorsements from dozens of speakers and attendees alike: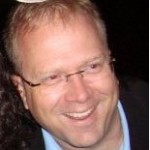 "Sometimes a conference comes along that hits the trifecta – hot topic, high-caliber attendees, and stellar location. The first Chief Digital Officer Summit reached that mark with ease, and I look forward to attending the next one."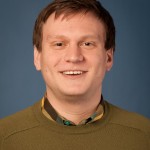 "Congratulations and thanks to David Mathison for spotting the need for community and collaboration in the growing Chief Digital Officer space, and for having the wherewithal, network, and organizational talent to put together such a top-notch event in its inaugural year. Next year's summit should be even more of a must-do for anyone working digital at senior levels in all kinds of businesses."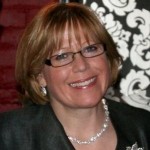 "David, here's a handy C^3 test for conference value: Did I learn at least three new perspectives? Check. Did I meet at least three interesting people? Check. Did I take back at least three relevant pieces of news I can use? Check. Flying colors for the Chief Digital Officer Summit 2013! Thank you so much, and yes, I'd be very pleased to participate next year!"

"Congratulations to David Mathison and his team on the simply amazing job they did on the inaugural Chief Digital Officer Summit. Probably the most informative, insightful, on target, entertaining, collaborative, thought provoking, and inspiring conferences I have ever attended. I learned more about my business and what I do in the past 12 hours than I have from any research white paper, articles or blogs over the past 12 months. The range of topics and speakers assembled were incredibly diverse, informative, collaborative, and most of all, inspiring. It has invigorated me to be the best possible professional CDO I can be. David Mathison's skills as a moderator were impeccable, bringing out the best of the speakers and keeping the conversation flowing. His intimate and insightful knowledge of this space is only out-shined by his humility and graciousness. Kudos to David and his organizing team."
< More News