"We believe that digital is on the verge of a new era," said Mark Curtis, Chief Client Officer at Fjord, during his opening keynote at the 2nd annual UK CDO Summit on Wednesday, October 7th, 2015 at 30 Euston Square in London, England, presented by Accenture Strategy.
According to Curtis, the digitalization of everything will have as drastic an effect on our lives as the internet or mobile has had, the two previous "eras" of digital.
"Things that we're looking at now will, in 15 years time, look very similar to what early television looks like when you look at it now: slow, boring, and to an extent, laughable," he proclaimed.
Curtis was one of the founders of Fjord, an innovative design company acquired by Accenture Interactive in 2013.
Currently, Fjord has hundreds of designers developing new systems that will drastically change not only the way we do business, but also the way we live.
Smarter Doors
So what exactly are living services and what do they do?
One example is the door.
"A door is a pretty stupid thing," Curtis quipped.
But add a sensor that can interact with a smartphone and also collect data, as Hilton Hotels is doing, and the everyday experience of using a door can lead to something revolutionary.
Hilton will join Starwood and Marriott in letting customers at certain hotels use their smartphone as their room key:
According to Fortune, "The program, which was announced last November, will be available in the first quarter of 2016 to all members of Hilton's loyalty program who book through the hotel's mobile app, web site or call centers."
"They will get notified that their room is ready and then breeze past the front desk while checking in and getting their room and credentials via the mobile app. Once at the room, they can wave their phone in front of the lock and it should open. The app will open doors for 170,000 rooms at 250 U.S. properties within the Hilton Hotels & Resorts, Waldorf Astoria Hotels & Resorts, Conrad Hotels & Resorts and Canopy by Hilton brands."
"Hundreds of thousands of travelers all around the world will be experiencing slightly smarter doors," Curtis said. "This marks for us an emblematic transition point: things that were previously totally physical are becoming digital."

Liquid Expectations
These experiences will not be isolated to specific sectors or services, however, but will instead spill over into many facets of a person's life.
"Liquid expectations is the transition from competing with people who are within your sector, to competing with anybody who is creating a better experience than you," Curtis explained.
Uber's frictionless payment system is a good example. Uber customers have become accustomed to getting out of the car without having to deal with the hassle of a receipt or getting out their wallet, and will soon expect this of other services.
"A taxi company has totally changed our expectations around payments," he said. "If you can take things off the 'thinking list' of your customers, then they will reward you in terms of loyalty."
Chief Digital Officers Needed
"We've got multiple devices, and we've got multiple interaction paradigms, including voice, gesture, and location," Curtis said.
"Just from a purely parochial design perspective, the number of things we've got to deal with, the complexity issues have risen massively, which is probably why we have Chief Digital Officers."
The challenge that necessitates the hiring of strong, c-level digital leaders like CDOs is the sheer complexity living services will create.
"By and large we think these changes will be quite small. It's the aggregation of all these changes which will be big."
Take something as simple as an in-flight movie. In a future integrated with living services, flyers will choose their movie on their phone before takeoff, watch a portion of it on their flight, and then immediately resume watching it on their TV when they get home from the point they left off.
But implementing this "simple" customer experience would require overcoming numerous problems involving delivery on multiple channels, content ownership, and customer identity, just to name a few.
"If you think about how we get there, it poses some really awkward questions about who exactly is going to own this, and who is going to deliver it."
CDO Club members can read the rest of this post, and view the video of the panel below:.....
If you are tasked with understanding what digital leaders must do in order to succeed in almost any industry, the best place to learn more is at the
CDO Summit
.
Register today for the Sydney CDO Summit on 01 March, 2016, presented by Accenture Digital.
Also sign up now to lock in our Super Early Bird Discount for NYC in April 2016, and Toronto in July 2016.
Reserve your place now:

The CDO Summit is the "must-attend" digital event of the year. The 2013, 2014 and 2015 CDO Summits received stellar endorsements from dozens of speakers and attendees alike:

"Thank you for an intense and inspiring U.K. CDO Summit. The content and networking were well worth the trip and investment."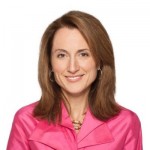 "The NYC CDO Summit was an awesome day - content - speakers - learnings. Everything."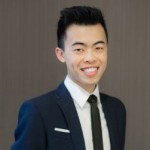 "The opportunity to keynote at the inaugural U.K. CDO Summit in London was once in a lifetime experience. As the world's youngest CDO, I learned valuable lessons from other digital leaders and gained a greater sense of confidence and energy leaving the event.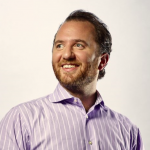 "Great experience at the CDO Summit in NYC. Hats off to David Mathison (@BeTheMedia) and the organizers for getting so many incredible digital leaders in one room, year after year."
< More News