Chief Digital Officers are often tasked with transforming an incumbent organization.
One of the primary drivers for this change is the way in which digital has transformed the customer experience–making interactions easier, faster, and more efficient for all parties involved.
Can you think of a process more deserving of the digital treatment than taxes?
Outside of going to the dentist, there are few things people enjoy less than doing their taxes.
In the United Kingdom, the chief entity responsible for collecting taxes is called HMRC (Her Majesty's Revenue and Customs).
Mark Dearnley was hired as Chief Digital and Information Officer at HMRC in October 2013. His task of digital transformation, while essential, would not be easy, considering the scope of the organization:
Annual revenue of 505 billion pounds
41 million personal users
5 million business users
The scale of the problem was made worse primarily by the sheer amount of paperwork involved.
"No one told me when I joined that I'd run one of the largest 'publishing' businesses in Britain," Dearnley lamented. In one year alone HMRC handles:
70 million inbound letters
300 million customer transactions online
200 million outbound letters
55 million inbound calls
70% of all government transactions
85 million pounds in print costs
740 types of business transactions online
"If we stopped sending out and receiving this much paper, we could give every postman in Britain five days' extra holiday," Dearnley said.
In a keynote titled "HMRC: All the Tax but None of the Paper," which Dearnley delivered at the inaugural U.K. Chief Digital Officer Summit at the BBC in London, England, on October 29, 2014, he outlined how he was able to give British taxpayers a drastically better and easier customer experience than ever before:
1. Give customers a choice
"We do a heck of a lot online," Dearnley said.
Reason: Digital is no longer optional for any organization.
In 2005–2006, just one in five Britons filed their self-assessment online; now that figure is 8 in 10.
The sea-change for business clients is even greater. In 2005–2006, one in 50 corporations filed their taxes online, while today an astounding 49 out of 50 do.
The same goes for VAT: in 2005, just one in 20 businesses filed online, and today this stat has reversed.
Nevertheless, Dearnley warned that offering exclusively digital services would be a mistake. The best way to approach the customer experience, he finds, is to give customers a choice.
"However great our digital offers become and already are, we are talking about changing the behavior of a nation. However good we are, we aren't going to do that overnight," Dearnley cautioned.
For example, many businesses prefer using agents rather than filling out their taxes online, even though filling out online forms has become dramatically easier. "Many people don't get into business to get good at doing tax and accounting," Dearnley pointed out.
[bctt tweet="'We're talking about changing the behavior of a nation; we're not doing that overnight'@markdearnley @HMRCcustomers http://ow.ly/MB41k" via="no" url="no"]
2. Use digital to improve traditional services
With millions of inbound calls, especially during tax season ("the 31st of January is like our Christmas!" Dearnley joked), HMRC uses a large number of call centers spread across the U.K. "Calls go in, and they have to be answered in that building or they can't come out," he complained.
By virtualizing these call centers, HMRC will not only cut costs–there is an ongoing 22% workforce reduction from 2011 to 2016–but it will also be able to offer more options to customers.
For example, HMRC's voice recognition software is able to understand over 500 commands. Creating a cloud telephony platform will also enable chat support and secure messaging.
Read the other 3 strategies and watch the video below.....
NOTE: The CDO Club is now a membership site. You'll need to register in order to continue enjoying our posts. To register or for more information, click here.
If you are tasked with understanding what digital leaders must do in order to succeed in almost any industry, the best place to learn more is at the Chief Digital Officer Summit.
Take advantage of our Super Early Bird Discount for Amsterdam, London in October 2015, Sydney in February 2016, NYC in April 2016, and Toronto in July 2016. Reserve your place now: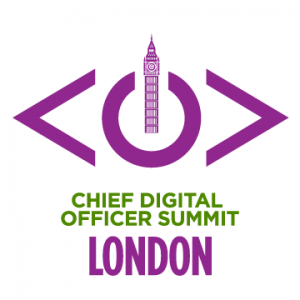 The CDO Summit is the "must-attend" digital event of the year. The 2013 and 2014 CDO Summits received stellar endorsements from dozens of speakers and attendees alike:

"The Chief Digital Officer Summit was engaging as much as it was informative. Bringing these incredible leaders together in one place and for one day speaks to David Mathison's extensive network, his ability to understand the needs of his clients, and to be ahead of the curve in this important space. It was a great use of my time, and I learned more than I ever thought I would. Great networking as well!"

"The Chief Digital Officer Summit was a very relevant topic for today's times. I was impressed by the caliber and diversity of the panel speakers, all of whom had something unique and valuable to offer. A great opportunity to learn from the best."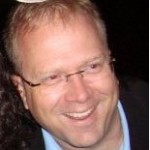 "Sometimes a conference comes along that hits the trifecta – hot topic, high-caliber attendees, and stellar location. The first Chief Digital Officer Summit reached that mark with ease, and I look forward to attending the next one."

"The Chief Digital Officer Summit was outstanding. Why? Candid panels with top players in the digital community. Splendid break-time conversations. And, savvy facilitation, Mathison Style."
< More News