If you missed Transmit Securitys Event
Designing the Next Generation of Authentication Experience
on July 8, 2021 or want to watch it again:

Click here to get the on-demand version
Passwords are bad for business.
Organizations lose millions of dollars every year due to inherently unsafe password-based authentication.
People will abandon transactions, refuse to register for services, and leave websites that ask them to sign up with a username and password.
Consider this:
92% of consumers would rather abandon a website than recover or reset their passwords;

88% of consumers have been locked out after trying to log in too many times;

80% of all data breaches are due to weak passwords;

66% of consumers leave websites when registration processes become too complex;

65% of consumers abandon websites just because they are asked to create an account;

20%-50% of all help desk calls are related to password resets;

Help desk labor to reset a single password costs upwards of $70.
Israel-based Transmit Security recently received what may be the largest cybersecurity Series A round ever at $543M, giving the company a $2.3B pre-money valuation to help them in their mission to rid the world of passwords and replace them with biometric face and fingerprint recognition, taking advantage of the sensors and cameras that come embedded in IoT devices.
Organizations adopting biometric authentication generate more revenue and garner more goodwill with a better customer experience.
As the digital revolution accelerates, providing a frictionless user authentication experience is more critical than ever. With the immense impact on an organization's bottom line, seamless authentication is a critical pillar for any company undergoing digital transformation.
Join us and your peer group of leading industry experts as we explore how to design the best Authentication Experience that will keep your customers happy and loyal for years to come. REGISTER BELOW:
Speakers include: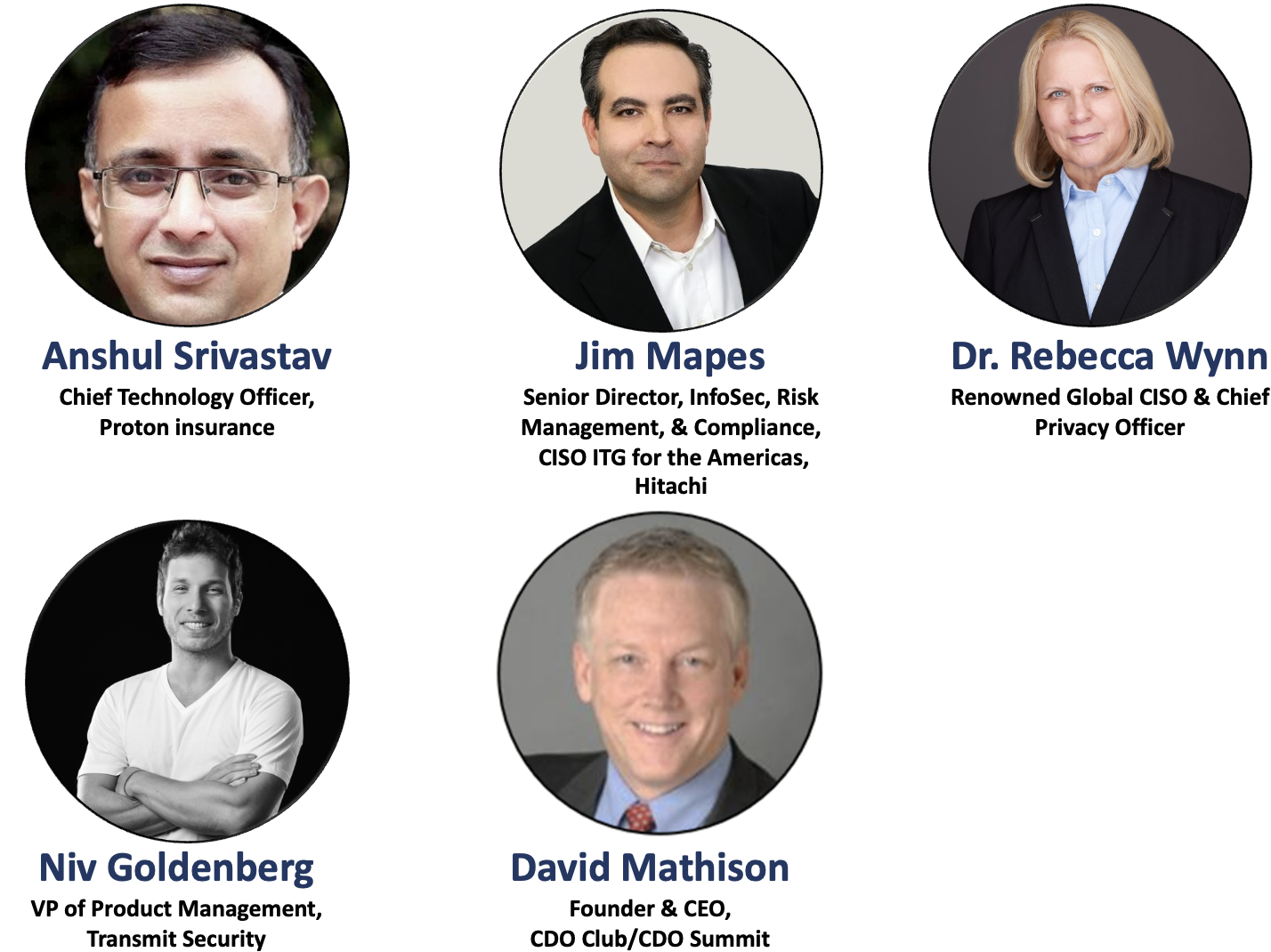 Transmit Security, Inc. and the Transmit Security, Inc. logo are trademarks of Transmit Security, Inc., registered in many jurisdictions worldwide.
Having trouble with registration? Email: jill@cdoclub.com