If you missed the third event in the series
Data, Digital, and Technology in Partnership
on August 12, 2020 or want to watch it again, check it out below:
Now more than ever, it is imperative that data, digital, and technology leaders are collaborating, sharing best practices, and aligned on enterprise strategy across the C-suite. With data platforms and digital technologies proliferating and evolving at a rapid pace, Chief Data Officers, Chief Digital Officers, and Chief Technology Officers are leading change agents in their organizations. Explore how data, digital, and technology leaders are working in partnership to drive progressive enterprise-wide transformation that is fit for the future.

Join us August 12, 2020 for an interactive, fast-paced hour of peer sharing and discussion, on how you can work with your C-suite peers in partnership to deliver enterprise transformation.  
Speakers include: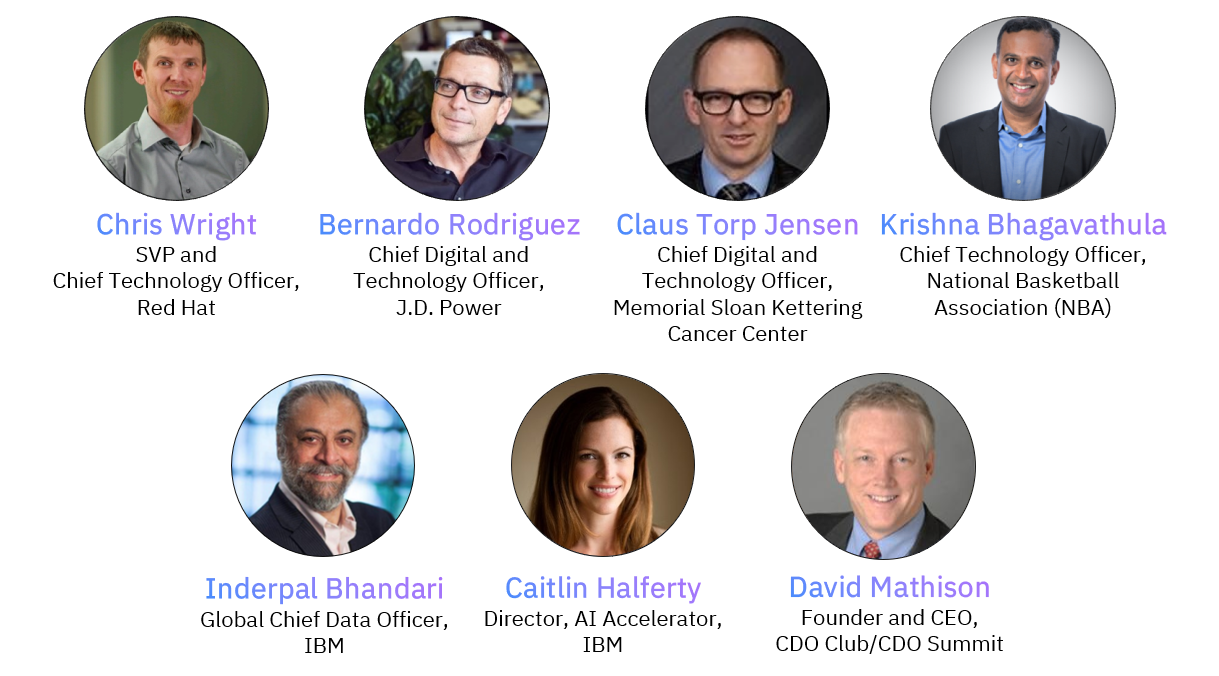 IBM and the IBM logo are trademarks of International Business Machines Corp., registered in many jurisdictions worldwide.