If you missed Sumo Logic's event
"Running a Competitive, Real-Time Business"
on December 15, 2021 or want to watch it again, check it out below:
Companies pursuing digital transformation must become software businesses.
Digital business model is even more critical today as businesses refresh their strategies to compete in a post-Covid world, which will include balancing traditional and new digital products & services; new digital channels and customer interfaces via mobile; web and IOT; and, new business norms (workforce safety/security, flexible work) with the relentless pressure for faster innovation to drive top-line growth and differentiation.
The success of these efforts lies in how well companies can codify their digital transformation strategies into repeatable, scalable, reliable and secure processes to drive new, engaging digital product and service offerings.
In short, companies will need to become competitive, real-time digital businesses.
We invite you to join a panel of experts to engage and explore the challenges of running a competitive, real-time digital business, and how business SLIs, KPIs and KRIs are being redefined by real-time analytics and insights to serve and optimize business operations across all parts of a digital enterprise.
Speakers include: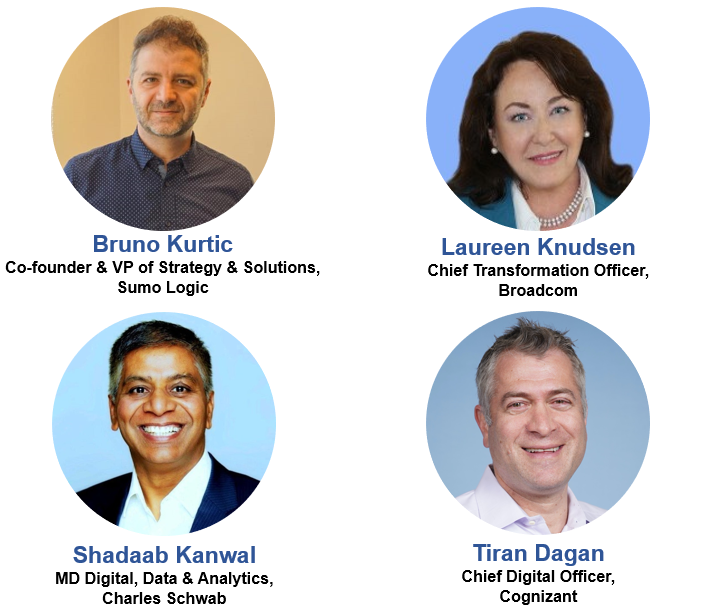 Sumo Logic and the Sumo Logic logo are trademarks of Sumo Logic, registered in many jurisdictions worldwide.
                 Having trouble with registration? Email: jill@cdoclub.com