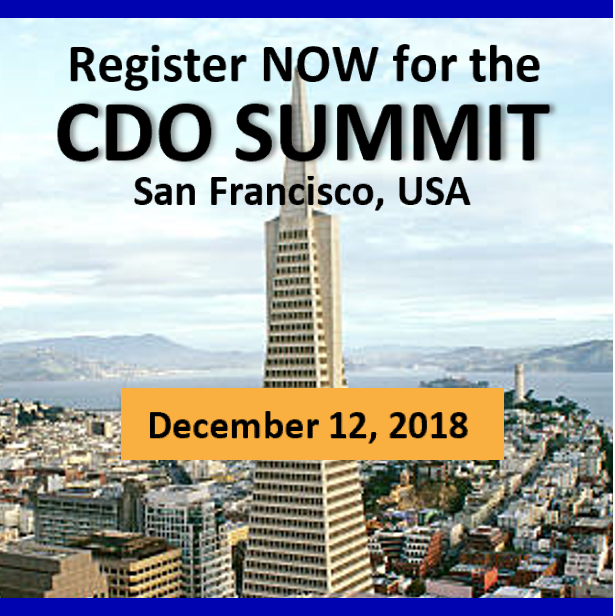 CDO Summit video highlights

"Exciting talks on Data Science in an unique business atmosphere. It was an inspiring CDO Summit in London. Many thanks to David Mathison and everyone involved making this great platform possible."
Hendrik Stange
Senior Data Scientist/ Manager
Fraunhofer Institute for Intelligent Analysis and Information Systems IAIS

"The U.K. CDO summit was a very informative and jam packed day. Your team was extremely helpful and welcoming. Social media and the hashtag #CDOSummitUk was very hot that day - great social media engagement by all!"
Michelle Beer
Founder/Chief Marketing Consultant
Ferry Cake Marketing & PR Consultancy

"Congratulations to you and your team for a great inaugural U.K. CDO Summit yesterday. I'm still digesting all the gobbets of information!" via Twitter
Edward Qualtrough
CIO UK online editor
IDG UK

"Thanks for an excellent NYC CDO Summit. You have created an impressive event and community."
Alexander van Boetzelaer
Managing Director R&D Solutions, Elsevier
RELX Group

"Bravo David Mathison and his team for curating such an excellent event at the inaugural U.K. CDO Summit."
Lisa Telford
Head of Media & Entertainment Practice
Odgers Berndtson

"Thank you very much for organizing a great NYC CDO Summit. I thoroughly enjoyed it."
Dr. Didier Bonnet
SVP & Global Practice Leader
Capgemini Consulting

"Thanks for using the IBM Engagement Center power by IBM Watson and the MutualMind social media analytics platform, at your NYC CDO Summit. With a crowd that size, I have never seen so many social media posts come through in one day! Also, never seen such a well presented and...
Matthew Denning
Marketing Event Specialist
IBM

"The NYC CDO Summit was an awesome day - content - speakers - learnings. Everything."
Jo Ann Saitta
Chief Digital Officer
The CDM Group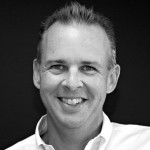 "Thanks for putting on such an informative and impressive CDO Summit. It was my first time attending, and will be back next year."
Ken Rohman
Principal, Chief Digital Officer
archer>malmo

"You did a fine job at the U.K. CDO Summit, David. I like your business model, manner, pace, and approach - it's very likeable"
Thomas Power
Non Executive Board Member


"Thanks for hosting a splendid inaugural U.K. CDO Summit!"
Narry Singh
Head of Digital Business
Accenture EALA

"Thank to everyone at the NYC CDO Summit for a wonderful discussion on the Big Data panel. And thank you very much David Mathison for having us -- it was a pleasure!"
Haile Owusu
Chief Data Scientist
Mashable

"The opportunity to keynote at the inaugural U.K. CDO Summit in London was once in a lifetime experience. As the world's youngest CDO, I learned valuable lessons from other digital leaders and gained a greater sense of confidence and energy leaving the event.
Gordon Ching
Chief Digital Officer
AIESEC

"Thank you for curating an incredible experience at the NYC CDO Summit!"
Brian Manning
President & Chief Digital Officer
Centric Digital

"Thanks for curating the NYC CDO Summit. It was a great show. I enjoyed all the keynote speakers and panels."
Joe Johnston
VP Experience Innovation
Universal Mind

"I can't tell you how much I enjoyed the NYC CDO Summit. I met and listened to a talented group of my peers, amazed by their outstanding accomplishments; I got a sense of what they all had in common. Delivering value to consumers and companies' bottom lines, is ultimately what...
Todd Unger
Chief Digital Officer
Daily Racing Form

"Huge congratulations on an awesome inaugural U.K. CDO Summit. I cannot believe how much you worked into the programme! The quality was exceptional. In addition to incredible content, I also connected and networked with some great attendees. The CDO summit was an amazing achievement, you should be very proud."
Tony Henderson
Business Lead Europe for Content Protection, Microsoft PlayReady
Microsoft

"David Mathison's expertise regarding data, digital, and the Chief Digital Officer function is unmatched. If you are a business leader who cares about the future of digital and the ever-evolving CDO function, join the revolution and become a part of the CDO Club and Summit."
Jay Rosenzweig
CEO
Rosenzweig & Company

"Thanks for everything you did to pull off the NYC CDO Summit. It was my first such Summit, and I thoroughly enjoyed the experience."
Tony Fross
VP of North America Practice Lead, Digital Advisory Services
Capgemini Consulting

"Our CEO came back raving about this year's NYC CDO Summit. Congratulations on another huge success! Your CDO Summit just keeps getting bigger and better, and we are so happy to be a part of it!"
Christina Tabibian Gratz
Marketing & Research Manager
Chadick Ellig, Inc.
Our Tweets