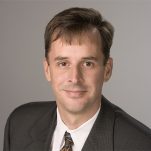 Jeremy Legg
SVP Bus. Dev. and Multi-Platform Distribution
Turner Broadcasting System
Jeremy Legg is Senior Vice President of Business Development and Multi-Platform Distribution for Turner Broadcasting System, Inc. (TBS, Inc.).
Legg oversees the non-linear content and product distribution strategy, is responsible for digital content rights acquisition and developing content windowing strategies, as well as spearheading business development with MVPD's, technical and digital partners, and implementing the TV Everywhere strategy across Turner's portfolio of networks.
Legg most recently served as Vice President of business strategy and development for AOL, Inc. He was responsible for developing and maintaining strategic alliances with telecommunications and broadband providers, PC manufacturers; online providers and retailers; developing corporate strategy for AOL's broadband initiatives; driving subscriber acquisition and retention efforts; managing acquisition of critical technology infrastructure; and outsourcing. Prior to AOl, Legg held senior positions at Oracle and Accenture.
Legg earned a Bachelor of Arts degree in political science from Brown University.
Turner Network Sales (TNS), a division of Turner Broadcasting System, Inc. (TBS, Inc.), is responsible for the sales and marketing of Turner Broadcasting's 10 domestic basic cable networks – TBS, CNN, Headline News, TNT, Cartoon Network, Turner Classic Movies, CNN International, CNN en Español, Boomerang and truTV – to cable and satellite affiliates and special markets throughout the United States, Canada, Puerto Rico and the U.S. Virgin Islands.