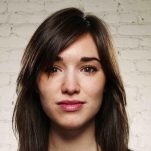 Rachel S. Haot
Chief Digital Officer
State of New York
Rachel S. Haot is the Chief Digital Officer and Deputy Secretary of Technology for New York State, part of Governor Cuomo's administration. Her focus is to realize the Governor's vision for the State by improving the way that government and public engage online, and supporting collaborative innovation with the technology community.
Prior to this role, Rachel served as Chief Digital Officer for the City of New York for three years under Mayor Bloomberg, from January 2011 to December 2013. At the City, she established the first urban digital roadmap in the country, achieving all initiatives by October 2013. Major milestones included the overhaul of official City websitenyc.gov and creation of tech sector program We Are Made in NY (wearemadeinny.com) to support the digital industry.
Before her role with the City, Rachel served as founder and CEO of GroundReport, a pioneering global citizen journalism platform, from 2006 to 2010. She also launched and ran Upward, a digital strategy consultancy, taught as a Columbia Business School adjunct professor and worked in business development for the consumer web industry. Rachel is a World Economic Forum Young Global Leader, and digital advisory board member for Women@NBCU. She has been named a '40 Under 40' leader by Crain's, Forbes and Fortune. Rachel is a native New Yorker, and graduated from New York University.