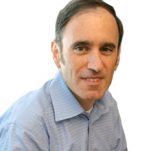 Mayer Danzig
Chief Digital Officer
Kantar Retail
Mayer Danzig is Chief Digital Officer for Kantar Retail.In this capacity, he leads the development of digital products and guides commercial strategy for the company's online business.
Mayer joined MVI, one of the Kantar Retail predecessor companies, in May 2008.
Prior to MVI, he was Vice President at Thomson Financial (now Thomson Reuters) where he oversaw two of the firm's marquee online products, StreetEvents and First Call Research.
Earlier in his career, he worked in product and business development for various firms ranging from MediaMap, an online business information company serving the PR industry, to Fidelity Investments.
Outside of Kantar Retail, Mayer integrates his passion for music and knowledge of the digital media on Twangville.com, a successful online music blog that he co-edits.
Mayer has a BA from Tufts University and an MBA from The Goizueta Business School at Emory University in Atlanta, Georgia.