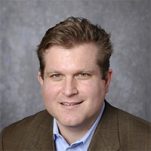 Scott Swartz
CEO
MetraTech
Scott brings more than 20 years of software and services industry leadership to MetraTech. Scott founded MetraTech in 1998, after spending time at NetCentric, an early entrant in the business of cloud computing and where he created the industry's first SGML/XML billing protocol.
Prior to NetCentric, Scott was a Director at Cambridge Technology Partners, a pioneer in the delivery of client/server solutions for large enterprises. At CTP, he led the deployment of complex customer care, billing, and logistics solutions for Fortune 100 and Fortune 500 companies.
He has been named a Technology Pioneer by the World Economic Forum and is a Director of the Massachusetts Network Communications Council. Scott holds a bachelor's degree in Electrical, Computer, and Systems Engineering from Harvard University.