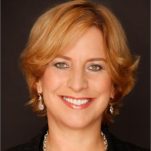 Vivian Schiller
SVP & CDO
NBC News
As Senior Vice President and Chief Digital Officer at NBC News, Vivian Schiller leads the digital strategy for both NBC News and MSNBC to ensure future growth and innovation.
She joined NBC in July of 2011.Her responsibilities include strategic oversight of the network's digital extensions on the web, in mobile and social media, the network's new emerging properties such as NBCLatino.com and theGrio.com, and represents NBC News to the Joint Venture with Microsoft that oversees the Msnbc.com Digital Network.
In addition to her role as Chief Digital Officer, Schiller oversees NBC News' Education initiatives—NBC Learn, the educational arm of NBC News, and Education Nation, NBC News' initiative to engage the country in a solutions-focused conversation about the state of education in America.
This includes oversight of partnerships, tour events, an annual national summit and EducationNation.com.
Vivian also represents NBC News on the board of Msnbc.com Digital Network and the board of The Weather Channel.