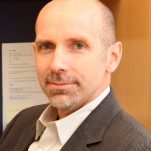 Tom Hjelm
VP and CDO
New York Public Radio
Thomas Hjelm is Vice President, Business Development, and Chief Digital Officer of New York Public Radio.
He oversees new business development and digital strategy and operations across NYPR and its properties, which include NPR member stations WNYC FM and AM, classical music station WQXR, the Jerome L.
Greene Performance Space, and such shows as Radiolab, On the Media, Studio 360, The Takeaway, Freakonomics and Here's the Thing With Alec Baldwin.
Previously, Hjelm served in strategic, creative, marketing and business operations roles with NBC Local Media, NBC.com, AOL and two entertainment startups.
Hjelm received a B.A. in English from Swarthmore College and an M.F.A. in Film Production from the USC School of Cinema-Television.