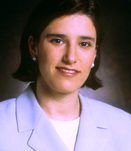 Ellie Hirschhorn
Chief Digital Officer
Simon & Schuster
Elinor "Ellie" Hirschhorn joined Simon & Schuster as executive vice president and chief digital officer in February 2008.
Ms. Hirschhorn is responsible for the full scope of the company's activities in the digital realm.
This includes consumer-focused digital marketing leveraging cross title platforms, the company websites including SimonandSchuster.com, SimonandSchuster.net and SimonandSchuster.biz and corresponding international sites as well, electronic publishing including new products such as enhanced ebooks and apps, all mobile initiatives and strategy & business development.