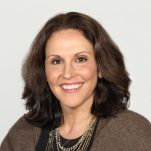 Harriet Seitler
EVP & CMO
Harpo Studios
Harriet Seitler was named chief marketing officer and executive vice president for both OWN: Oprah Winfrey Network and Harpo Studios in October 2012 reporting to presidents Erik Logan and Sheri Salata.
In this position, Seitler oversees all marketing and social media strategies for both the network and the studio including the popular original series Oprah's Next Chapter," "Oprah's Lifeclass" and the Emmy Award-winning "Super Soul Sunday."
Seitler is a Harpo veteran with more than 15 years experience in promoting "The Oprah Winfrey Show" and launching key brand extensions and new media ventures that maximize its audience.
She began her career at Harpo as director of creative services, where she oversaw Emmy® Award winning efforts like the Paul Simon "Ten Years" show open, and developed key brand positioning such as "Live Your Best Life."
Seitler has launched some of the most successful promotions in "Oprah" show history, including the 2004 car giveaway season premiere, the final season's Australia trip giveaway for the some of the show's ultimate viewers, and many more.
During her tenure, she has also developed and launched Oprah.com and built its reputation as a premier lifestyle website.
She also was instrumental in the development and launch of "The Dr. Oz Show," which debuted in 2009, and the marketing programs for both the Dr Oz and Nate Berkus shows.
Prior to working at Harpo, Seitler served as vice president, marketing at ESPN.
In her position, she put together the creative and strategic framework for the innovative launch of ESPN2; in addition, she successfully repositioned ESPN to broaden its appeal among viewers.
Seitler began her career at MTV Networks, where she worked for 13 years, rising to the position of senior vice president, marketing and promotion.
She built the sponsorship, licensing and integrated marketing areas at MTV, and was responsible for creating and building key MTV franchises combining music and lifestyle—such as the MTV Movie Awards and MTV Rock and Jock sports events.