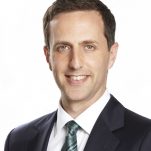 Jason Tafler
Chief Digital Officer
Rogers Communications
As Chief Digital Officer of Rogers Media, Jason Tafler is responsible for driving the company's digital media strategy, growth and innovation through multi-platform media and marketing solutions across Rogers's diverse digital portfolio of owned + exclusive and network sites.
Under Tafler's leadership, Rogers Digital Media delivers connected relationships with key audiences through unrivaled intelligence, world-class content and experiences, and insights and solutions that drive client business.
Prior to joining Rogers Media in 2011, Tafler spent the last eight years in the U.S. building, advising and investing in entrepreneurial, growth-oriented companies in the media, advertising, and technology industries.