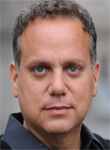 Joe Bilman
Chief Digital Officer
American Media Inc
Joe Bilman: Chief Digital Officer at American Media Inc. where he has P&L responsibility for AMI's digital business.
Prior to AMI, Joe Bilman was the acting Head of Product for Isis Mobile Commerce, a joint venture between Verizon, AT&T and T-Mobile in the mobile payments space.
He was the creator of Bitbop, the world's first on-demand TV and movie subscription service for mobile devices which he developed while serving as chief product officer for Fox Mobile.
He is also responsible for the re-design of Jamba/Jamster, one of the largest mobile entertainment brands in the world.
At CDNow, he established one of the first digital music retailers, which was later sold to Bertelsmann.
At Columbia House, he revitalized the club business and brought it into the Internet era, and at Rodale Press he led the migration from print to Web for such well-known publications as Men's Health, Prevention and Runner's World.
In 2010, he was named one of "The Digital Power 50″ by The Hollywood Reporter.