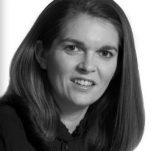 Laxmi Wordham
Chief Digital Officer
Michael J Fox Foundation for Parkinson's Research
Technology and digital media are core elements of the Foundation's strategy to accelerate Parkinson's research by engaging more widely with, and bringing together, the research community, physicians, health professionals and most important, people with Parkinson's and their families.
We believe that raising the Foundation's profile with a broader audience online will help us more efficiently reach and mobilize highly engaged stakeholders who are more likely to feel personally vested in helping speed progress toward a cure.
In 2012 Laxmi ran the New York City half marathon to raise funds for Team Fox. Prior to joining the Foundation, Laxmi held various roles at LexisNexis over six years including Vice President Open Web Strategy and Vice President Martindale-Hubbell, where she launched an online business and community to serve the legal profession.
Before LexisNexis, Laxmi was a management consultant with Booz & Company, working mostly with consumer goods and media companies on various strategic projects.
Laxmi holds an MBA from Harvard Business School and a Bachelor's Degree in Engineering from Princeton University.