Dr. Anthony Scriffignano, senior vice president and chief data scientist at Dun & Bradstreet, was recognized on May 30, 2018 as the U.S. Chief Data Officer of the Year 2018 by the CDO Club, the world's largest community of C-suite digital and data leaders.
Dr. Scriffignano was presented with the award after his keynote, "Digital Disruption: Evolve Or Fade, The Choice Is Ours," at the 6th annual NYC CDO Summit, hosted in the Roone Arledge auditorium at Columbia University in New York City by CDO Club founder David Mathison.
Scriffignano is an internationally recognized data expert who leads a team of data scientists at Dun & Bradstreet, which provides commercial data, analytics, and insights to companies of all sizes around the world.
With an extensive background in linguistics and advanced algorithms, Scriffignano holds multiple patents worldwide. He recently briefed the U.S. National Security Telecommunications Advisory Committee regarding reports to the President on Big Data Analytics and Emerging Technologies Strategic Vision. He has also delivered keynote addresses and served as a forum panelist at major industry and academic events globally.
"Data is the lifeblood of the online economy, and organizations now require people in leadership positions who can balance business requirements while providing strict controls over user privacy and security," remarked David Mathison.

"Dun & Bradstreet is one of the world's most trusted sources of data and analytics, and Anthony's thought leadership continues to provide innovative, sound counsel to businesses and organizations as they navigate data challenges in today's global marketplace. Therefore, I am delighted to name Dr. Anthony Scriffignano as the U.S. Chief Data Officer of the Year for 2018," said Mathison.

"We are living in the age where we will either be overwhelmed by the amount of data and the pace of change, or where we will learn to ask new questions and derive new insights that lead us to far better uses of our increasingly valuable data assets. That choice is most certainly in our power," said Scriffignano.
Scriffignano has more than 40 years of experience in multiple industries and enterprise domains, and currently serves as SVP and Chief Data Scientist at Dun & Bradstreet. Since 2002 he has held various positions, including leading Global Data Strategy and Data Technology Development. Prior to Dun & Bradstreet, he was Senior Manager at Deloitte Consulting, and held IT, Developer, and Analyst roles at Tower Cranes America and Harrison Alloys, and also taught as Adjunct Professor at Seton Hall University.
Dr. Scriffignano earned his BA and MA in Computer Science from Montclair State University; MBA from Columbia University Business School; and Ph.D. in Leadership and Change from Antioch University.
Last year, the CDO Club named Transport for London's Chief Data Officer Lauren Sager Weinstein the U.K. Chief Data Officer of the Year 2017, and IBM's Dr. Inderpal Bhandari the U.S. Chief Data Officer of the Year 2017.
In 2016, the CDO Club gave the first-ever U.S. Chief Data Officer of the Year award to Dr. D.J. Patil, former Chief Data Scientist at the White House Office of Science and Technology Policy, and the first-ever Australian Chief Data Officer of the Year award to Simon Bligh, CEO of illion ANZ, in 2016.
In addition to the Chief Data Officer of the Year award, the CDO Club has also given the Chief Digital Officer of the Year award to a dozen leading executives in the U.S., U.K., the EU, Japan, and Australia since 2013.
---
If you are tasked with understanding what digital and data leaders must do in order to succeed in almost any industry, the best place to learn more is at the CDO Summit.
Our CDO Summits cover DIGITAL TRANSFORMATION, DATA, and ANALYTICS.
We stack the agendas with the BEST digital and data leaders in the public and private sector.
The CDO Summit is the "must-attend" digital event of the year. The 2013, 2014 and 2015 CDO Summits received stellar endorsements from dozens of speakers and attendees alike: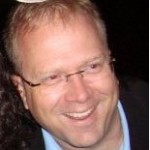 "Sometimes a conference comes along that hits the trifecta – hot topic, high-caliber attendees, and stellar location. The first Chief Digital Officer Summit reached that mark with ease, and I look forward to attending the next one."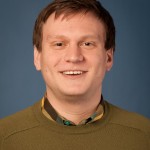 "Congratulations and thanks to David Mathison for spotting the need for community and collaboration in the growing Chief Digital Officer space, and for having the wherewithal, network, and organizational talent to put together such a top-notch event in its inaugural year. Next year's summit should be even more of a must-do for anyone working digital at senior levels in all kinds of businesses."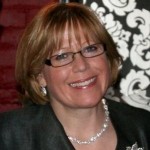 "David, here's a handy C^3 test for conference value: Did I learn at least three new perspectives? Check. Did I meet at least three interesting people? Check. Did I take back at least three relevant pieces of news I can use? Check. Flying colors for the Chief Digital Officer Summit 2013! Thank you so much, and yes, I'd be very pleased to participate next year!"

"Congratulations to David Mathison and his team on the simply amazing job they did on the inaugural Chief Digital Officer Summit. Probably the most informative, insightful, on target, entertaining, collaborative, thought provoking, and inspiring conferences I have ever attended. I learned more about my business and what I do in the past 12 hours than I have from any research white paper, articles or blogs over the past 12 months. The range of topics and speakers assembled were incredibly diverse, informative, collaborative, and most of all, inspiring. It has invigorated me to be the best possible professional CDO I can be. David Mathison's skills as a moderator were impeccable, bringing out the best of the speakers and keeping the conversation flowing. His intimate and insightful knowledge of this space is only out-shined by his humility and graciousness. Kudos to David and his organizing team."
< More News