Chief Digital Officers are well represented in the advertising, media, and publishing industries.
You probably already knew that.
But did you realize they are also found in sectors like apparel, sports, retail, beverages, and even in highly regulated industries such as pharmaceutical, medical, insurance, and banking?
That's just one of the many revealing findings from the Chief Digital Officer Talent Map, a comprehensive study of Chief Digital Officers, created by David Mathison, founder of the CDO Club and curator of the Chief Digital Officer Summit.
Mathison, who leveraged his extensive database of hundreds of Chief Digital Officers, interviewed 50 CDOs and dozens of other top digital executives, presented key data from the report at the inaugural CDO Summit, held in February 2013 at the worldwide headquarters of Thomson Reuters at 3 Times Square in New York City.
Perhaps the most impressive statistic is the phenomenal growth of this new, critical C-suite position. Chief Digital Officer hires have doubled every year since the first CDO, Jason Hirschhorn, was hired by MTV in 2005. Mathison conservatively forecasts that the number of global CDOs will double again in 2014, for a total of 1,000 CDOs by the end of the year.
You can watch the video of Mathison's Talent Map 2013 presentation below:
A few highlights from his presentation (all data as of January 2013):
Industries: A full 40% of all CDOs are in the advertising industry—more than any other sector. Next highest is media and publishing, each with 15%, followed by the nonprofit sector (which includes nonprofit organizations, government, and higher education) at 9%. Mathison said he expects this sector "to explode" with Chief Digital Officers and Chief Data Officers. He told the audience "I think every city and state should have a CDO."
Demographics: Chief Digital Officers are 80% male, 91% white; 99% are between 30 and 59 years of age. Some 26% of CDOs have MBAs and 9% have either a PhD or a JD.
Geography: A full 88% of CDOs are located in the U.S., followed by 7% in Europe. Within the U.S., 57% of Chief Digital Officers are located in the northeast corridor, followed by 16% on the West Coast.
Why aren't Silicon Valley companies raising that West Coast count? Mathison explained that if you're a digital-native firm like Google or Netflix, you really don't need a chief digital officer.
He quoted New York Public Radio Vice President and Chief Digital Officer Thomas Hjelm as saying that for digital-native companies to hire a CDO would be like "Clear Channel having a Chief Radio Officer."
Mathison shared intriguing industry crosscuts too:
Although only 20% of CDOs are women, that number rises to 30% in publishing and 37% for nonprofits.
The media sector had the highest number of CDOs located outside the U.S at 27%.
Chief Digital Officers in publishing had the highest level of education: 36% had MBAs, and 18% earned a PhD or a JD.
The Talent Map revealed salaries too. While the number varies by industry, Mathison told the audience that salaries of CDOs are found in the $250,000–$500,000 range, and up to $700,000.
An area of high interest has been the CDO career path and reporting relationships. The Talent Map revealed that for about 80% of CDOs, their next title is a top executive position, including CEO (28%), President (14%), C-suite (18%), Senior VP (12%), Managing Director (10%), and Partner (5%), among others.
This is an upwardly mobile group.
An audience member asked Mathison about CDOs who do not report directly to the CEO. That situation, he responded, "would be the worst possible scenario," since reporting to the CEO and board is a "prerequisite for success." He added, "If you are parachuting into a company to be CDO, you need to have this"— and you need to be in control of the budget, headcount, and have P&L responsibility. "I would not take the job if they did not give me a P&L," Mathison stated.
Being a Chief Digital Officer means much more than introducing incremental digital enhancements. It means initiating systemwide changes that scale across the whole organization and change the way business is being done and will be done.
It's these last two opportunities—to eventually run the company and make organization-wide changes—said Mathison, that get him most excited about the rise of the Chief Digital Officer.
To download a free PDF of the CDO Talent Map 2013, click here or on the cover image below.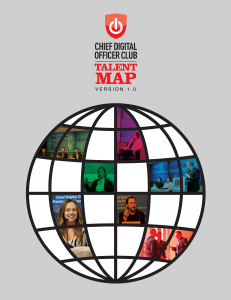 Mathison will present the updated CDO Talent Map for 2014 at the upcoming 2nd annual Chief Digital Officer Summit at the Time Warner conference center on April 22–23, 2014. You can register for tickets below.
— by Robert Berkman, exclusively for the CDO Club
---
NOTE: The CDO Club is now a membership site. You'll need to register in order to continue enjoying our posts. To register or for more information, click here. 
If you are tasked with understanding what digital leaders must do in order to succeed in almost any industry, the best place to learn more is at the fast-approaching NYC Chief Digital Officer Summit, presented by Capgemini on April 29 2015.
Take advantage of our Super Early Bird Discount  for New York City in April 2015, Amsterdam in July 2015, Toronto in September 2015, London in October 2015, and Sydney in February 2016.  Reserve your place now: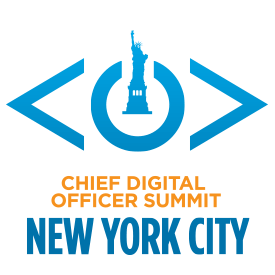 NYC 2015 Speakers:
Dr. Didier Bonnet
SVP and Global Practice Leader
Capgemini Consulting

Jessica Federer
Chief Digital Officer
Bayer

Jo Ann Saitta
Chief Digital Officer
The CDM Group

Johanna Murphy
CMO & Digital Director
Ivanka Trump

Sree Sreenivasan
Chief Digital Officer
Metropolitan Museum of Art

Sumita Singh
Senior Vice President
Marketing, Corporate Markets
Elsevier
The CDO Summit is the "must-attend" digital event of the year. The 2013 and 2014 CDO Summits received stellar endorsements from dozens of speakers and attendees alike:
< More News