This post contains sponsored links from Microsoft Office.

In today's turbulent technology world, organizations must make important, strategic decisions regarding digital transformation to survive.
They need to decide on how to adapt their organizational structure, and who will be responsible for leading the transition from analog to digital.
Microsoft's Modern Workplace recently released a webcast on the topic "Chief Digital Officer: Does Every Organization Need One?" that covers these issues, and provides helpful tools and advice from a panel of industry experts.
What we liked: We enjoyed the webcast, especially the insightful questions from host Alex Bradley and the responses by the expert panelists, who answered many of the burning questions that anyone trying to take on digital transformation would want to know, or can relate to.
We also agree with the panelists optimistic view that legacy business models CAN change, instead of fearing that incumbents are too big and unwieldy, or that it might be too late for them to be successful at digital transformation. Our experience at the CDO Club reflects this optimism – we have seen many incumbents do a great job at digital transformation over the last few years.
At the beginning of the video, Alex introduced Jacky Wright, the CVP of Core Platform Engineering at Microsoft. Jacky has the background, experience, and knowledge to make technology-based decisions, and sits at the table with Microsoft's CEO to help to make organizational decisions.
As we know, today's workforce is changing, and companies need to build diverse teams to bring overall value to the customer. Wright discussed a couple of different ways she believes a great team can be successful at digital transformation. She emphasized the importance of "creating a culture that allows digital natives to thrive."
To hear Jacky Wright's insights, watch the webcast here.
Alex then introduced three seasoned executives from different types of organizations who face similar challenges when it comes to digital transformation.
Panelists include:
Nvalaye Kourouma: CDO at Barclays Africa Group Limited
John Lema: President & CTO at Elevate by Convene
Rebekah Horne: Chief Digital Officer at National Rugby League (Note: The CDO Club elected Rebekah as the 2016 AU CDO of the Year)
The panelists agreed that to compete in this ever-changing word of technology, a leader such as a Chief Digital Officer is critical to deliver services and products to help stay ahead of the competition. All panelists also agreed that CDOs must focus on their customer's needs before making any decisions on strategy or development.
Barclay's Nvalaye Kourouma mentioned that CDOs are defined differently for individual organizations and sectors, but that "digital is first and foremost the mindset." Kourouma has the challenging job of working in a regulated sector with a legacy business model. By keeping a digital mindset, he aligns digital strategy with overall corporate strategy, while meeting customer's demanding needs.
Elevate's John Lema said that the CDO should be the one "teaching the organization that the world is changing," and that they should be the catalyst pushing everyone towards this new digital era. He remarked that customers are not all the same, and your outreach should reflect that.  If consumer needs are changing at a fast pace, then your structure needs to be flexible.
National Rugby League's Rebekah Horne mentioned that she believes the CDO role is for someone who can "take the whole organization on a journey." Like Kourouma, Horne also works at an organization with a legacy business model, and spoke of how digital should be embedded everywhere to deliver a great customer experience.
Key audience takeaways: During the webcast, the panelists went in-depth on the importance of focusing on the customer, providing seasoned C-suite leadership, and the importance of collaboration. The webcast was like a tiny snippet of sessions from our global CDO Summits, with the added benefit that you can watch from the comfort of your home or office, at any time.
Another key takeaway was the importance of using a platform that can create more opportunities for your business to grow. Using a platform can pull together all the tools you need to incorporate customer data and collaborate with your team. To paraphrase Rebekah Horne, it may be best to start steering away from traditional market research, and instead to focus on customer journey mapping to identify what customers do with their time.
One of the most critical points made, by Nvalaye Kourouma, was on proactively avoiding conflict when onboarding a CDO. According to Nvalaye, "in order to succeed, there cannot be a conflict between the other traditional C-level executives. The most damaging situation for a company is to have an exclusive club of people who consider themselves special." Without harmony in the executive suite, digital transformation will not succeed, which goes back to creating the proper team culture that Jacky mentioned at the beginning of the webcast.
At the CDO Club, we have seen this play out time and again regarding open CDO slots. To avoid conflict in the C-suite, the CEO needs to create a solid Job Description for the CDO, and deliver a detailed and unambiguous delineation of roles and responsibilities, so everyone is on the same page with regard to deliverables and their expectations.
Watch the video to find out what these executives, and the 2016 AU CDO of the Year, Rebekah Horne, believes is the best way to measure success: Watch it now >
---
If you are tasked with understanding what digital and data leaders must do in order to succeed in almost any industry, the best place to learn more is at the CDO Summit.
Our CDO Summits cover DIGITAL TRANSFORMATION, DATA, and ANALYTICS.
We stack the agendas with the BEST digital and data leaders in the public and private sector.
The CDO Summit is the "must-attend" digital event of the year. The 2013, 2014 and 2015 CDO Summits received stellar endorsements from dozens of speakers and attendees alike: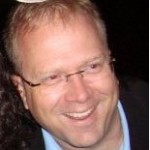 "Sometimes a conference comes along that hits the trifecta – hot topic, high-caliber attendees, and stellar location. The first Chief Digital Officer Summit reached that mark with ease, and I look forward to attending the next one."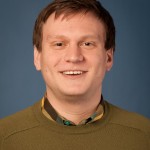 "Congratulations and thanks to David Mathison for spotting the need for community and collaboration in the growing Chief Digital Officer space, and for having the wherewithal, network, and organizational talent to put together such a top-notch event in its inaugural year. Next year's summit should be even more of a must-do for anyone working digital at senior levels in all kinds of businesses."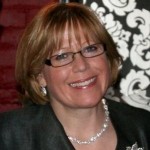 "David, here's a handy C^3 test for conference value: Did I learn at least three new perspectives? Check. Did I meet at least three interesting people? Check. Did I take back at least three relevant pieces of news I can use? Check. Flying colors for the Chief Digital Officer Summit 2013! Thank you so much, and yes, I'd be very pleased to participate next year!"

"Congratulations to David Mathison and his team on the simply amazing job they did on the inaugural Chief Digital Officer Summit. Probably the most informative, insightful, on target, entertaining, collaborative, thought provoking, and inspiring conferences I have ever attended. I learned more about my business and what I do in the past 12 hours than I have from any research white paper, articles or blogs over the past 12 months. The range of topics and speakers assembled were incredibly diverse, informative, collaborative, and most of all, inspiring. It has invigorated me to be the best possible professional CDO I can be. David Mathison's skills as a moderator were impeccable, bringing out the best of the speakers and keeping the conversation flowing. His intimate and insightful knowledge of this space is only out-shined by his humility and graciousness. Kudos to David and his organizing team."
< More News