Why are Chief Digital Officers increasingly being tapped to become CEOs or board directors?
Just ask Larry Kramer, who serves on the boards of TheStreet.com; Gannett Co. Inc.; Harvard Business School Publishing; and MDC Partners; and is a trustee of Syracuse University.
He was previously board director at American Media Inc, Answers.com, and Discovery Communications.
He is also comfortable in the executive role, currently serving as interim CEO at TheStreet.com. And in his previous role as President and Publisher of USA Today, Kramer re-imagined the iconic newspaper as a digital first news organization.
Larry was also Chairman, CEO and founder of CBS Marketwatch, President of Digital Media at CBS, and Executive Editor of the San Francisco Examiner.
Which is why we had to sit Kramer down for a fireside chat at the 2016 NYC CDO Summit, presented by Centric Digital and hosted by Thomson Reuters on April 27, 2016.
He was interviewed by digital media veteran Robertson Barrett, currently President at Hearst Newspapers Digital.
Watch the entire chat below as Kramer reveals the top 5 skills Chief Digital Officers need to become CEO and board directors:
1. Sell Organization on Digital
CEOs today are rapidly beginning to understand the need for digital transformation and the role of the Chief Digital Officer. That's why the focus of some CDOs has shifted from selling their CEO and board on digital, to selling their peers on the need for change.
"To the existing CEO, you're one of those people they really need to trust, because they're basically clueless about what you're doing," Kramer said.
"There's a heavy trust there, but there's a heavy burden there on you too…. You have to make an extraordinary effort to understand the problems of the rest of the management team in that company."
When Kramer was president of Digital Media at CBS in 2005, he proposed that every game of the NCAA basketball tournament should be put online. Many in the company immediately protested that it was a bad idea.
Instead of going over their heads to the CEO, Kramer spent two weeks addressing every issue brought on by CBS's management team until they were all satisfied.
"We respected the fact that they all had reasons," he said. "You had to convince them that 'you're all part of the company, you're not part of what it is you do.'"
Watch Kramer's fireside chat, "What Skills CDOs Need to Become CEO and Board Directors," held at the 2016 NYC CDO Summit, presented by Centric Digital and hosted by Thomson Reuters on April 27, 2016, below:
CDO Club registered members can watch the video and read the rest of  Larry Kramer's Top 5 Skills for CDOs.
To register, visit here: https://cdoclub.com/membership.....
If you are tasked with understanding what digital and data leaders must do in order to succeed in almost any industry, the best place to learn more is at the CDO Summit.
Our CDO Summits cover DIGITAL TRANSFORMATION, DATA, and ANALYTICS.
We stack the agendas with the BEST digital and data leaders in the public and private sector.
The CDO Summit is the "must-attend" digital event of the year. The 2013, 2014 and 2015 CDO Summits received stellar endorsements from dozens of speakers and attendees alike: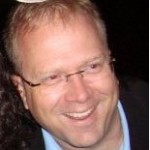 "Sometimes a conference comes along that hits the trifecta – hot topic, high-caliber attendees, and stellar location. The first Chief Digital Officer Summit reached that mark with ease, and I look forward to attending the next one."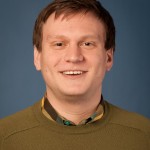 "Congratulations and thanks to David Mathison for spotting the need for community and collaboration in the growing Chief Digital Officer space, and for having the wherewithal, network, and organizational talent to put together such a top-notch event in its inaugural year. Next year's summit should be even more of a must-do for anyone working digital at senior levels in all kinds of businesses."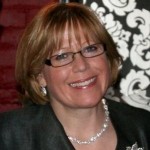 "David, here's a handy C^3 test for conference value: Did I learn at least three new perspectives? Check. Did I meet at least three interesting people? Check. Did I take back at least three relevant pieces of news I can use? Check. Flying colors for the Chief Digital Officer Summit 2013! Thank you so much, and yes, I'd be very pleased to participate next year!"

"Congratulations to David Mathison and his team on the simply amazing job they did on the inaugural Chief Digital Officer Summit. Probably the most informative, insightful, on target, entertaining, collaborative, thought provoking, and inspiring conferences I have ever attended. I learned more about my business and what I do in the past 12 hours than I have from any research white paper, articles or blogs over the past 12 months. The range of topics and speakers assembled were incredibly diverse, informative, collaborative, and most of all, inspiring. It has invigorated me to be the best possible professional CDO I can be. David Mathison's skills as a moderator were impeccable, bringing out the best of the speakers and keeping the conversation flowing. His intimate and insightful knowledge of this space is only out-shined by his humility and graciousness. Kudos to David and his organizing team."
< More News