11. Lubomira Rochet, CDO, L'Oréal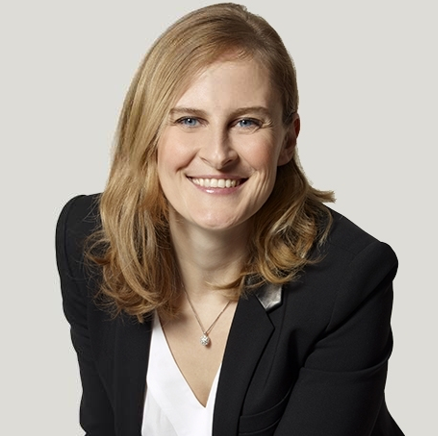 Makeup is a business of fashion and trends, and L'Oreal has made fast digital change a central business strategy thanks to Rochet's efforts. The company's digital staff has grown from over a hundred people at the start of the decade to more than 1,000 today; more than a quarter of its advertising budget is spent on digital channels with a strong push to social media influencers.

Rochet has sped up the digital evolution since joining L'Oreal in 2014. L'Oreal recently announced it would expand its online advertising budget in 2017 after a 30% increase in 2016. One of the central pillars of the makeup giant's marketing strategy is investment in digital startups through its accelerator program to identify disruptive new ideas to implement. Under Rochet's watch, L'Oreal has committed to working with bloggers and other online influencers to find a way around ad blocking.

Rochet, who came to marketing from the consulting and technology industries, after posts at CapGemini and Microsoft, has authored several white papers on digital transformation of enterprises and is a frequent speaker on digital issues. She's described her job as "future-proofing the company" and enabling innovation.
12. Bertrand Bodson, Chief Digital and Marketing Officer, Sainsbury's Argos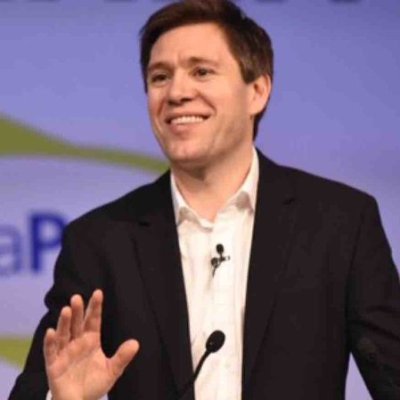 With a background that includes the early days of Amazon and leading his own startup, Bodson was the right man to lead the digital transformation of the UK retailer Argos and its parent Home Retail Group. Bodson will joke that his techie friends made fun of him when came to Argos in 2013 after leading the digital transformation at music conglomerate EMI, charged with taking the retailer into the digital space.

Bodson followed an aggressive strategy he described as "electroshock therapy" with support from the company's board. He put digital teams in place and made aggressive investments in digital innovation. As a result, Argos grew to the third-largest online retailer in the U.K., quickly challenging Amazon and eBay in the market.

After the grocery giant acquired Argos last year, Bodson's track record was rewarded and his role expanded. He became the head of the combined Sainsburys/Argos digital and marketing operations and was appointed to the board of the post-merger company.
13. David Lauren, Chief Innovation Officer, Ralph Lauren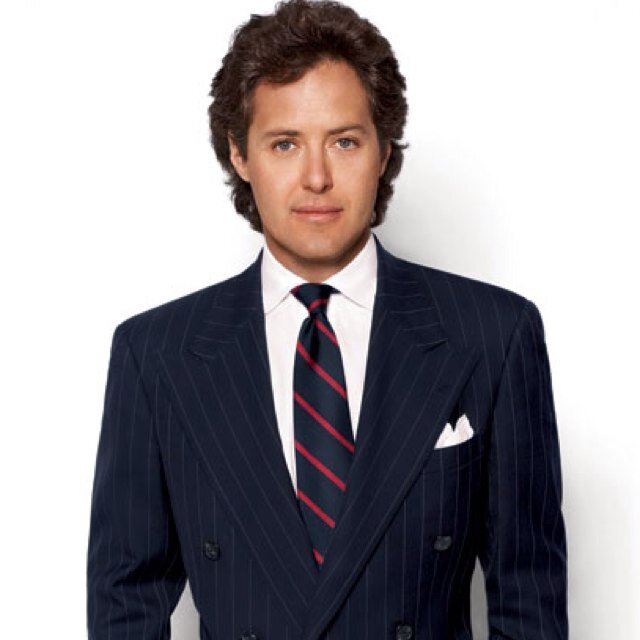 David Lauren is widely considered the wiz who married the old-school Yankee esthetic of his father Ralph's brand with 21st-Century digital channels.

During his tenure as head of marketing, Lauren launched the company's website, built its e-commerce functions and made it one of the most tech-forward fashion houses in the Garment District. That was recognized last year when new CEO Stefan Larsson promoted him to his current rank and made him vice chairman, charged with driving the brand across all channels as part of his plans to envision the future of the brand post-Ralph.
14. Simon Bligh, CEO, Dun & Bradstreet ANZ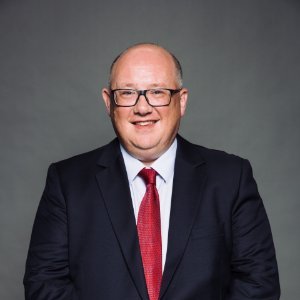 Bligh came to the head job at D&B last year, after a successful tenure as chief data officer of its main competitor, the financial information firm Veda, where he had also been the CFO. He was charged with expanding D&B's portfolio beyond offering credit data and building partnerships to add new sources of credit data. Under his watch, the company sped up the process of credit reporting by changing internal processes and making them more efficient.

Coming up on the accounting side, Bligh — a frustrated CFO who learned to love data, as he once described himself — is a believer in accountability, but also of learning from failure and seeing executives get out of their comfort zone: "We do wrap a bit too much cotton wool around people," he once told an interviewer. Under his leadership, former Veda executives have followed him to D&B, including David Sconamiglio, who became director of consumer markets in Australia and New Zealand.
15. Brandon Berger, Worldwide CDO, Oglivy & Mather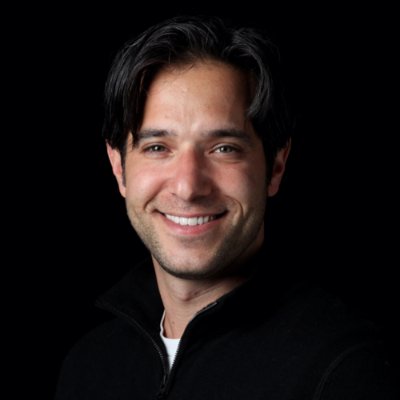 Berger leads Digital@Ogilvy and is expanding the agency network's digital practice and offers around the world, leading global Digital M&As and driving the digital agenda across the network. That's a pretty broad remit, while also being a member of Ogilvy's board, which puts the digital agenda front a center in the C-suite.

During his time at Ogilvy, he launched the social agency network Social@Ogilvy, and established global practices and M&A around most digital areas, including mobile, e-commerce and data. In his previous tenure at MDC Partners, Berger helped that network grow its digital revenue to 40% from 10%; he also launched the first agency trading desk.

Berger shares his knowledge freely in print, at industry events, and on social media. During one event, he advised collaboration between IT and the rest of the business. The best way, he said, is walking into meeting to ask: "What can I do to help?"
16. Fred Santarpia, Chief Digital Officer, Condé Nast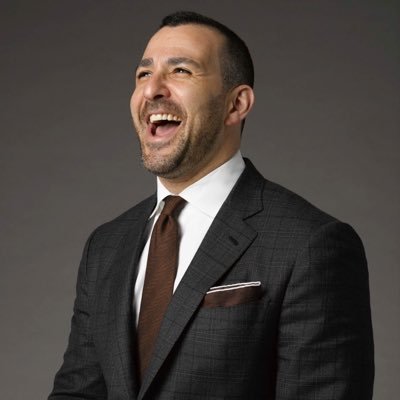 Santarpia, a former music executive and part of the launch team of the video platform Vevo, was named the first CDO at Conde Nast at a time when the magazine company was behind the curve in updating its legacy publications for digital channels.

Under his tenure, Conde Nast has grown its digital audience 76% and its time on sites by 132%, while maintaining each magazine's voice by focusing on engagement with content, not mere clicks. His latest move: opening an innovation center in Austin, where a Conde Nast team is exploring products to build on new technologies such as messaging and voice-activated systems.
17. Patrick Hoffstetter, CEO, Newmedia360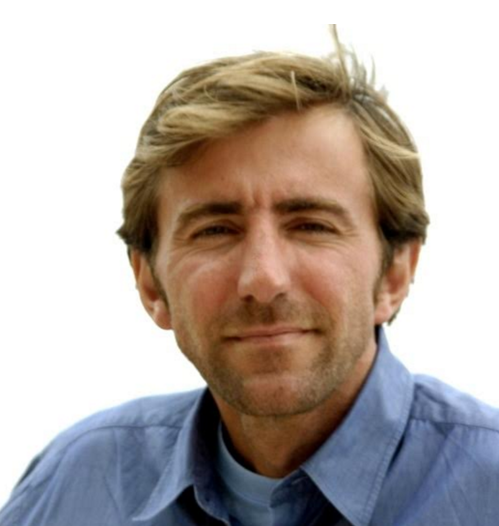 As CDO of Renault over 5 years, Hoffstetter transformed the venerable carmaker's digital presence, launching social, digital media, ecommerce initiatives that linked millions of "gearheads" in social and mobile media, transformed the dealer experience with a tablet-based system, or an enterprise social network for employees.Under Hoffstetter's watch, Renault launched a Digital Factory in headquarters, and even pursued on connected car customer experience. He once compared the Digital Factory to Noah's Ark, trying to mash all the different brands and experts of Renault into digital channels.

Since leaving Renault last year, Hoffstetter, a founder of « eG10 », the club of CAC40 CDO, has put his experience to work advising established companies from luxury to banks or retail on digital transformation; he's also an angel investor coaching over 15 start ups and lends his digital expertise to Bain & Co. and the Viva Technology event organizers.
18. Mike Bracken, Chief Digital Officer, The Co-operative Group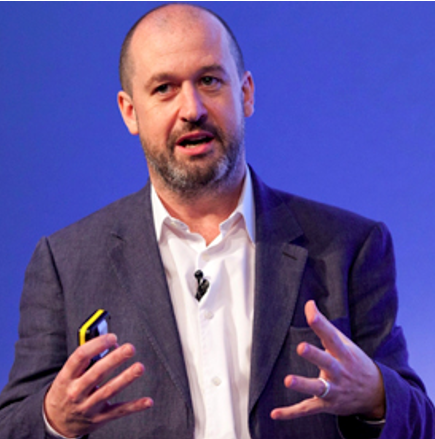 As the U.K. government's CDO—effectively the nation's top technology and data boss—Bracken transformed digital public services, streamlining the Gov.uk website and creating the Government Digital Service. Since moving to the retail company in 2015, he led a process to "recreate the Co-operative for a digital era," transforming the retailer with new digital platforms, real-time engagement and use of data, much as he had in government.

Bracken's efforts in government earned him a CBE from the Queen, but they also demonstrated his skill in building and leading digital transformation teams as he did in his earlier tenure leading the digital transformation at Guardian News & Media. Within months of joining The Co-op, four top colleagues from the GDS team followed him to his new organization in various strategy and design roles and more followed.

But Bracken is not out of the government service field yet: he still consults with other governments outside the U.K. that seek to disrupt their digital presence. He also champions a number of non-profit educational and cause-related efforts.
19. Jon Beebe, Director of Digital & Analytics, GM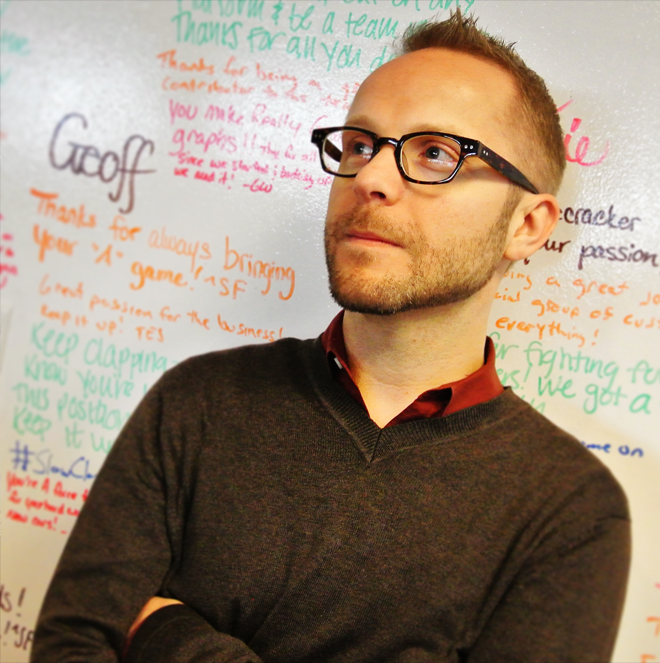 "I help bring balance to the digital force," is the bottom line of the mission statement in Jon Beebe's website. He's an award-winning marketer known for translating the passions of gearheads into digital experiences that move the needle for car brands, both at GM and earlier in his career, as a Ford marketer.

Beebe is part of the generation of early digital natives who began working online in their teen years and are now leading digital transformation at legacy companies. As a digital thought leader at GM, he led the development of digital and social efforts such as the award-winning Chevy Game Time App for Super Bowl XLVI, and founded a Global Integrated Data & Analytics organization to channel GM's Big Data and omni-channel campaigns.

In addition to his corporate work, Beebe is a frequent speaker at industry events, often guest-lectures at local universities and consults with small businesses and non-profits. "Think part Yoda, part the Matrix's Neo," says his bio.
20. Rob Norman, Chief Digital Officer, GroupM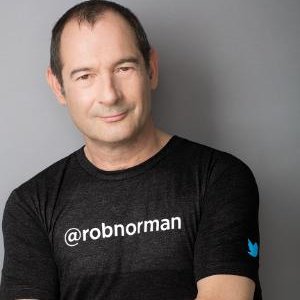 Norman was North American CEO of GroupM before he became the WPP Group network's first Global CDO in 2012. He oversees the digital activities of the world's largest media buying company, with more than $5 billion in media billings.

On his watch, GroupM has made a number of moves to further digital media including a joint venture with Nielsen to develop measurements of overlap between TV and online video campaigns and joining with other media and advertising companies in the Open Brand Safety initiative to combat fake news.

If "the digital ink is in the water," as he wrote in his recent report on digital marketing, then Norman wants to build a bigger boat. He's a frequent speaker at industry events and writes often on media topics, such as taking up the side of media buyers after the ANA released its report on ad fraud in digital advertising last year. He is a non-Executive Director of BBC Global News Ltd., a board member of the Center for the Digital Future at USC, a member of the Facebook Client Council and an advisor to the venture capital funds Greycroft and GGV.