31. Karna Crawford, Managing Director, Head of Marketing & Digital, J.P. Morgan Chase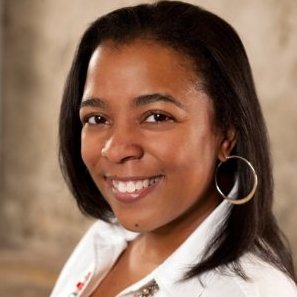 Crawford started out as a scientist and found she would rather connect people. Then, while at the Coca-Cola Co., she discovered her leadership abilities and set out on a CMO track. But she came into her own as the connector between marketing and digital media at Chase.

Wall Street remains new ground for marketing, with financial companies still struggling with opening themselves to the public; but Crawford sees herself as a transformer of marketers. As she told the in-house website recently, " I'm inherently a builder and a tinkerer."
32. Faisal Masud, Chief Technology Officer, Staples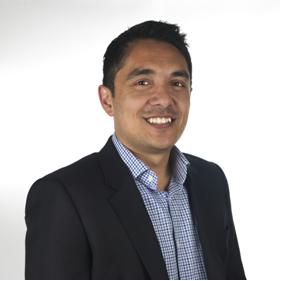 Staples promoted Masud to CTO in December, merging the roles of global technology officer and chief e-commerce officer. At the time, CEO Shira Goodman praised him as a "change agent" and a key player in the e-commerce aspirations of the office-supplies retailer.

Masud, an e-commerce veteran with two decades of experience at companies such as eBay and Amazon joined Staples in 2013 from Groupon. As EVP of global e-commerce, he led efforts to build up digital platforms such as Staples.com and mobile platforms. He was key in building Staples's omni-channel offerings such as Staples Rush same-day delivery of online orders, the Staples Exchange vendor platform and Staples Easy System, which combined the IBM Watson AI platform with customer ordering systems.

In his CTO position, Masud reports directly to Goodman and aligns global technology and e-commerce to power up more innovations. Masud's peers know him as a problem-solver and praise his ability to get things done, including working across disciplines.
33. Kevin Cunnington, Director General, UK Govt – DWP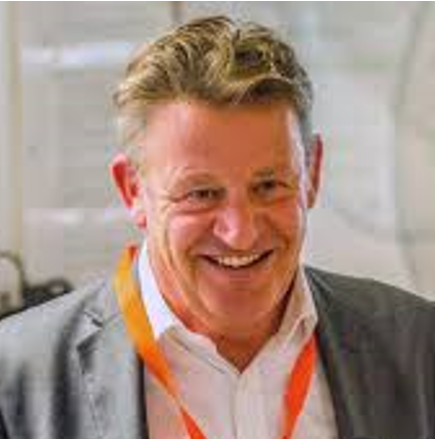 Cunnington's first move after being appointed to his current job last August was to clam rumors that the new U.K. administration planned to break up the government's digital platform. On the contrary, GDS is "here to stay" in post-Brexit Britain, he said.

Cunnington made good on the statement, preparing a blueprint for a government transformation strategy "moving forward with the whole stuff of transformation," as he told one interviewer. He noted his core skill set is built around digital transformation and making large programs successful.

In his previous work, as business transformation director of the Department of Work and Pensions, Cunnington's remit was similar, but in a smaller scale. Now he faces a job closer to his old post as Global Head of Online at Vodaphone. Like he did at the telecom, he's set a Digital Academy to train civil servants in digital technology uses. He's also co-chairing a peer group with other department heads in government called Transforming Together, to share best practices.
34. Muirne Laffan, Chief Digital Officer, RTÉ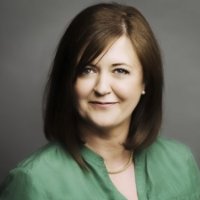 After an early career in advertising at McCann, Laffan has spent the last 16 years mostly building up the digital capabilities of the Irish broadcast company, first as the head of its digital team and then since late 2015 as its first CDO. The digital team started "like a startup," and now she is charged to "drive the digital transformation even further," as she told one interviewer.

Under her watch, RTE launched its Player video stream, its News Now app and digital products for the Irish audience abroad, further expanding the broadcasters' global footprint. Her team has begun experimenting in virtual reality and joined in civic projects such as the revival of the Dublin.ie site as part of revitalization efforts for the Irish capital. (Laffan is a member of the Smart Dublin advisory board and the local chambver of commerce's Activating Dublin initiative.)

Laffan also sits on the RTE executive board and digital strategy board and is vocal about the need for more STEM education and professional development for IT staff. Under her sponsorship, RTE collaborates with initiatives to attract young students to the field, such as the School Digital Champion Programme.
35. Jeff Misenti, Managing Director, Audience Insights and Experience, News UK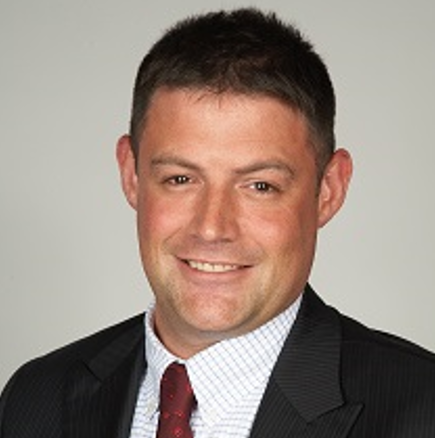 When News UK reshuffled its executive team in late 2016, it sought to engage in more data-driven practices to better understand and deliver audiences to advertisers. Misenti, who had joined earlier after being CDO at Fox News and Fox Business Networks, took on his current role, leveraging cutting edge ad tech, as well as leading the events and retail teams at News UK.

During his time at Fox, Misenti led efforts to leverage Big Data and create a more data-driven culture at Fox, working closely with programming, sales, and editorial teams. He led the launch of Foxbusiness.com and on his watch, the network made a concerted push into mobile media, adding more apps that facilitated audience participation and interaction, improving both the audience experience and data gathering and expanding its video streaming capabilities.
36. Greg Daniel, Chief Digital and Brand Marketing Officer, Nielsen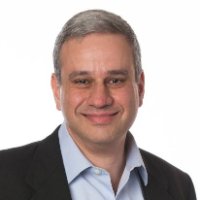 Nielsen has been challenged by digital disruption at its base, measuring audiences, and Daniel has been the point man in expanding the perception of the brand as it develops his reach into new digital channels and across media.

Most recently, Nielsen, launched a new global campaign "The science behind what's next," to showcase the unknown functionalities of the measurement experts and the real-life stories behind its data sources, to position the company as a cutting-edge data provider. During Daniel's tenure, Nielsen has expanded its reach into programmatic advertising data and backed a startup incubator in Israel focused on data science.

Daniel came to Nielsen in 2011 with a long tack record of digital work during 17 years at American Express Co., where he held a number of posts developing and executive strategies to communicate across digital channels including web, mobile and social media. He is recognized by his peers for his ability to build teams and work across disciplines.
37. Thomas Gewecke, CDO & EVP, Strategy & Business Development, Warner Bros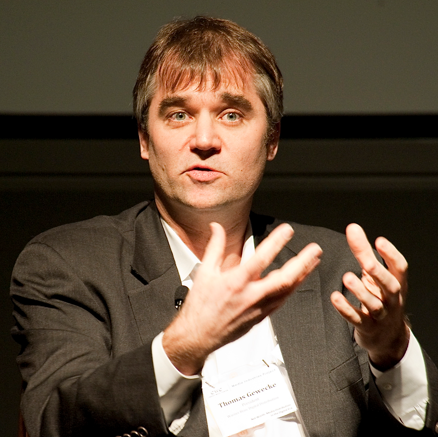 In over a decade in various roles at the films studio, Gewecke has driven the studio's digital growth, including its acquisitions and investments and technology efforts as varied as content-protection and anti-piracy groups. He has overseen some efforts as eclectic as a Kickstarter campaign to produce a new film and the acquisition of the Rotten Tomatoes website.

During a previous stint at Sony Music Group, Gewecke oversaw digital business development and several new digital music ventures, and founded its mobile business. He even shares a patent for a media content-management system that ranks music by its popularity.

Since moving to his current post in 2013, Gewecke has been in charge of acquisitions that will transform the company and open new fronts in digital entertainment, such as the rollup of Machinima gamer network and the DramaFever OTT network to create Warner Bros. Digital Networks Group. Looking ahead, Gewecke is also the leading studio executive in the ongoing integration of Warner Bros. into AT&T after it acquired the studio's parent, Time Warner, last year.
38. Joseph Miranda, Chief Digital Officer, Voya Financial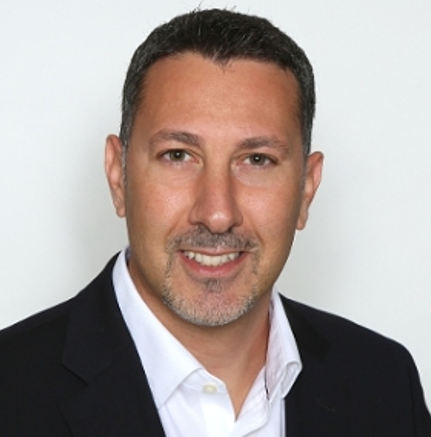 When Miranda joined Voya last year as its first CDO, he was charged with expanding the digital customer experience at what used to be the U.S. unit of Dutch insurance conglomerate ING.

While the financial services sector—and retirement in particular—have been tough markets for fintech, in the three years following Voya's spinoff, it has continued to expand its consumer financial services portfolio, making digital media a key channel to serve customers. Miranda, formerly VP of digital strategy at GE Capital, has led the development and deployment of new digital tools to reach the retirement market, focusing on personalized and secure experiences.
39. Brian Tilzer, Chief Digital Officer, CVS Health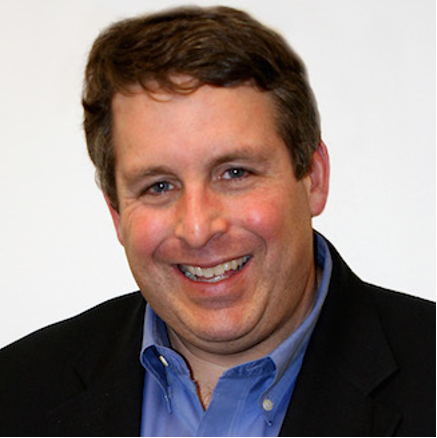 Tilzer, who joined in 2013 from Staples, had been responsible for opening that retailer's innovation center and did the same at CVS in 2015, opening a Digital Innovation Lab that launched new digital health solutions and partnerships with startups to create more digital tools.

Digitizing healthcare has been a large challenge facing health organizations, and CVS has been a leader thanks to efforts such as its use of data and analytics and digital and mobile tools such as prescription refills by text, mobile payments and digital tools to help patients stick to their medication regimen. The company has sought to become a one-stop health shop with pharmacy, clinics and services—all tied together by digital and mobile tools—and is being recognized as a success.
40. Baron Concors, Global Chief Digital Officer, Pizza Hut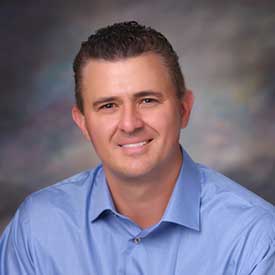 Ordering pizza from your car's dashboard is a reality thanks to the work of Concors and his team. On his watch, the restaurant chain has tested a connected-car app, among other pieces of "pizza tech."

After starting his career in the consulting arena, Concors moved to the client side, first as a technology executive at FedEx, than as a chief information officer at Pizza Hut, where he was responsible for digital marketing and technology. He moved up to his current position in 2014 and in his watch, Pizza Hut jumped early in the mobile ordering and payment functions, recognizing it was the right fit to transform a business built on orders to go.