41. Jim Mollica, Head of Digital & Content, Under Armour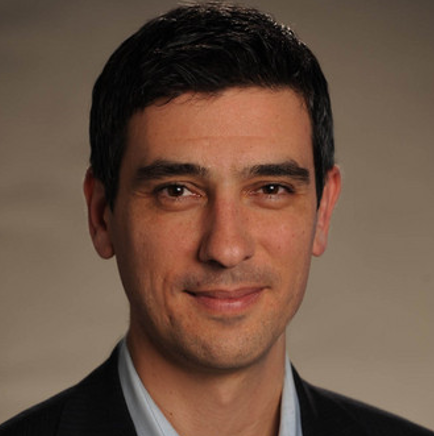 Athletic apparel is hardly an area where marketers would expect digital media to make a difference, but Mollica has applied channels such as Snapchat and gamification features to put Under Armour front and center with immersive experiences. And in keeping with the company's disruptive profile—designing smart shoes and wearable technology—Mollica has leveraged a small budget (compared to Goliaths such as Nike).

Under Armour has stretched its budgets with digital activations that combine a wise use of channels (such as video tweets launched every time NBA star Steph Curry sank a three-pointer), its celebrity partners (The Rock, athletes, ballerina Misty Copeland) and high technology.
42. Kevin Bandy, SVP, Chief Digital Officer, Cisco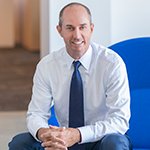 Digital and marketing transformation have been the backbone of Bandy's career going back more than a decade, to his work as marketing transformation lead at Accenture. Later, at Salesforce.com, he partnered with clients to define new operational models and strategies and execute the technology solutions as more companies moved to cloud based and software as service frameworks. Before joining Cisco, he also advised many household names on strategy and execution of transformative projects as a consultant.

Bandy joined Cisco in 2015, as part of the new team built by new CEO Chuck Robbins to shake up the company. Since then, Bandy has been a member of the Executive Leadership team, defining the company's digital vision and strategy and leading the growth efforts for Cisco's digital portfolio.

Bandy often publishes articles on transformational leadership and the role of the CDO. As he told the CDO Club recently, the goal of the successful CDO is "to connect all the motions of the business."
43. Catherine Devine, Chief Digital Officer, American Museum of Natural History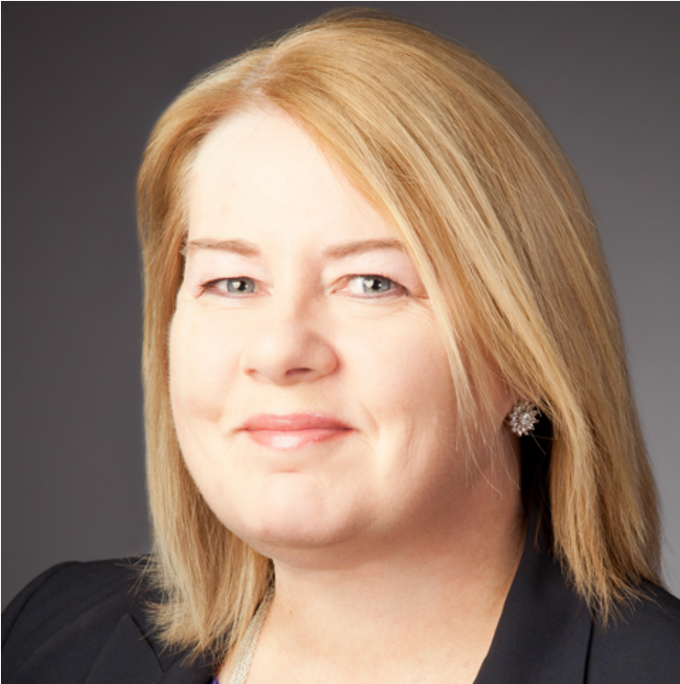 "We used have one way of visiting and experiencing a museum, people now expect a variety of ways," Devine told one interviewer. And on her watch, the museum has undergone a digital transformation. It has been exploring a variety of technologies to refresh the museum tour for the digital age, including virtual reality, augmented reality and apps that customize the visitor's experience. It even beamed an expert using a telerobot technology to lecture visitors at a special event.

Devine came to the museum after consulting with a variety of customer-facing organizations such as JetBlue Airways and Avaya. That customer focus remains a guide, both in what is developed to serve the public and how—the museum recently hosted a "hack the stacks" hackathon to develop technology solutions to the challenges faced by modern libraries, with Devine serving as one of the judges.
44. Teresa Ostapower, Chief Digital Officer, AT&T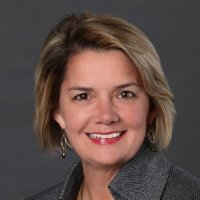 Ostapower has moved up the ranks over a 30-year career at AT&T, from programmer and systems analyst to currently leading a team of 3,000 employees that keep on track the transformation of an analog phone company into a digital communications enterprise. She also heads the company's Digital First initiative to expand digital offerings for customers, such as connected home and mobility solutions, and lower business costs.

Under her watch, AT&T's digital properties now average 2 billion page views per month and the entire company is evolving into an all IP company by the end of the decade. Ostapower, a self-described "mathlete" in school, is also a mentor and advocate for women in STEM.
45. Ben Clarke, President, The Shipyard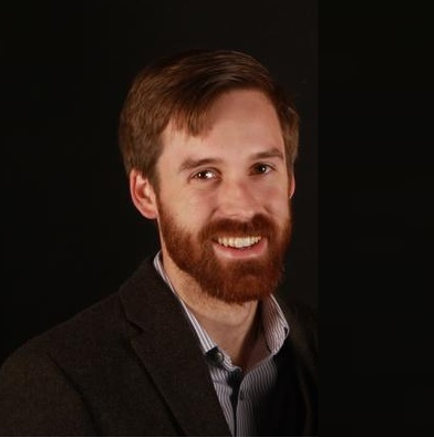 As co-founder and CTO (in addition to his President title) Clarke is responsible for technology leadership and innovation at The Shipyard, a digital marketing agency. Founded in 2012, the company has been on a high growth trajectory, with several acquisitions including marketing agencies O'Leary & Partners and Revolocity, design firm Stream Digital and innovation consultancy Tomorro\\\.

Ben is also leader of The Engine Room, which combines data analytics and programmatic media buying – Ben was also the early leader of The Shipyard's insurance business – now called Smart Harbor. Additionally – he has been involved in the early stages of the commercialization of two technologies out of Ohio State's Medical Center that are focused on using data to improve patient outcomes.

Clarke started out in molecular genetics before turning his technology and data science skills to co-founding several startups, including two for-profits he began as an undergrad including Blue Chip Applications, an early cloud app developer. In a recent conference presentation, he explains how evolutionary theory provides a good roadmap to address marketing disruption if marketers look at it as if progressing through small adaptive mutations.
46. Sherrill Kaplan, VP, Digital Marketing & Innovation, Dunkin' Brands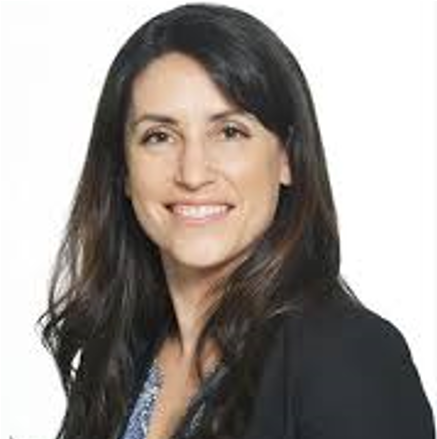 Kaplan was promoted to VP last year, after leading a number of loyalty and mobile efforts that put the donut chain in a leading position among the tech-forward fast-feeders. She is responsible for all of Dunkin' Brands's digital platforms including the mobile app, loyalty programs, DunkinDonuts.com, DD email and payments including the DD Card, the chain's stored value card.

Kaplan, who came to Dunkin' Brands six years ago, has played a lead role in the development and execution of the brand's digital strategy and the DD Perks Rewards Program, one of the fastest-growing loyalty programs in the restaurant industry. She also oversaw the growth of the Dunkin' Mobile App and the company's mobile pickup initiative, On-the-Go Ordering.
47. Andrew Brem, Chief Digital Officer, Aviva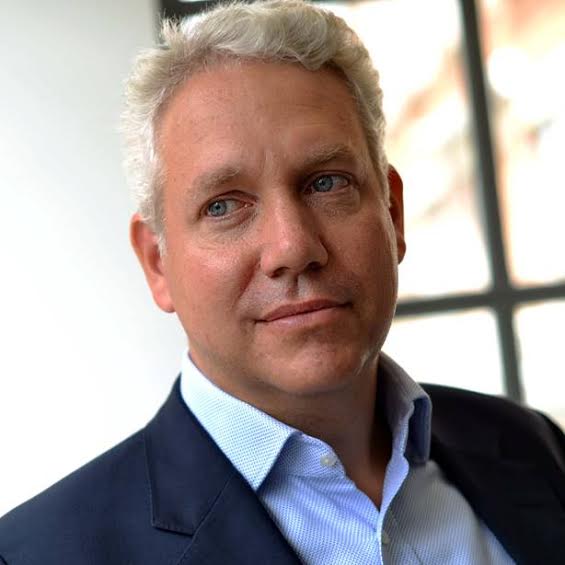 Brem joined Aviva a stint with British Gas where he was in charge of launching Hive, the utility's connected home product. He once told an interviewer that he could draw the parallel between the gas company and the insurer: "a business that is respected but not loved and a product which is required, but not loved." But he added that customer experience made him the right man to transform insurance.

As Aviva's CDO, Brem has been pulling together digital skill sets, making investments and partnering with startups, seeking to change use tech tools to stretch insurance services across digital and mobile. His team has launched apps that combine information and gamification to help clients plan for retirement, check their driving skills and the neighborhoods where they plan to buy (and insure) a home.

Aviva's innovations are centered on its Digital Garage Brem launched in London's Tech City, intentionally away from the company headquarters. Brem, who is also non-executive director of the tech incubator Founders Factory, often advocates at speeches for disrupting the status quo—especially legacy businesses like insurance—but backed up by data, with support from IT and within the consumer's "digital zeitgeist."
48. Steven Zuanella, Chief Digital Officer, RSA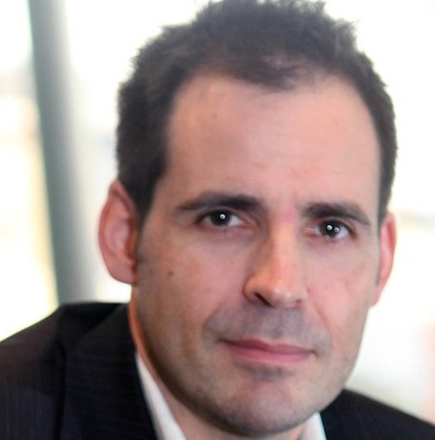 Zuanella joined RSA in January, charged with leading a digital transformation at the insurance company. It was the latest in a series of appointments in the insurance and financial services sector where he was asked to bring legacy companies into the digital age.

He joined RSA from Zurich Insurance Plc., where he had been in charge of creating a digital experience for customers, in a role that crossed sales and marketing, strategy and business models. A believer in rapid change, Zuanella said he created a 90-day plan at Zurich for culture change and quick wins meant to launch a digital transformation.

Among his previous jobs, Zuanella was head of e-commerce at Prudential Assurance and Head of online strategy at Barclays. Change and disruption is part of the CDO job by definition, Zuanella once told an interviewer that CDOs are temporary, because once the company reaches digital maturity, they're not needed. CDOs are entrepreneurial by nature, we want to do things quickly, and in some companies, they can be like a powerboat in a fleet of oil tankers, he once told an interviewer.
49. Solmaz Altin, Chief Digital Officer, Allianz Group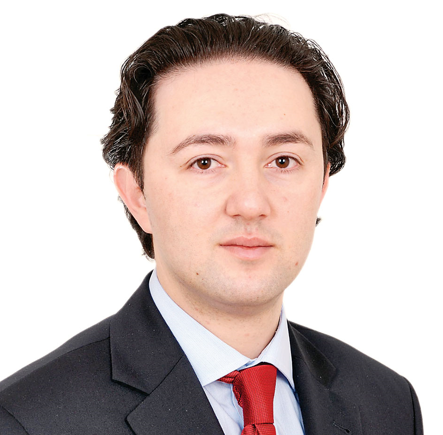 Altin spent part of his early career in consulting, helping companies adapt to digital disruption. After working for PwC and KPMG in Germany and Turkey, he joined Allianz Turkey in 2009 in a series of roles that led to the CEO post in 2013. When the German insurer established a Digital Transformation unit in late 2015, it tapped Altin to be its first CDO. Altin's responsibilities range from customer experience journeys, investing in start-ups and building new business models to reshape the company's operations and its agility to change.

Under Altin's watch, Allianz has ambitious plans to invest in technology and startups. It launched a technology fund with nearly $500 million to invest in technology startups and venture funds focused on technology. It most recently made a strategic investment in Lemonade Insurance Co., a startup leveraging artificial intelligence in behavioral economics to sell home insurance. "Allianz is committed to staying at the cutting edge of insurance," said Altin.
50. Elie Elbaz, VP Digital and Connected Cars, Renault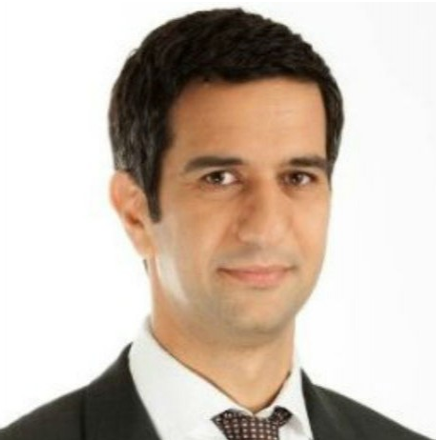 Elbaz had been in charge of the connected car project at Renault, and with the departure of Patrick Hoffsetter late last year, he became the top digital technologist at the automaker. Renault has made a strong bet on the connected car and in alliance with Nissan is also making inroads into autonomous vehicles.

Even before he became the driver of the connected car, Elbaz had been in charge of the team executing "Customer Company," a Renault project to synch all customer engagement points virtual or physical including digital and CRM tools; he led a cross-functional team responsible for defining customer strategy for each touch-point.

Elbaz has had a long career at Renault, holding a number of posts over 15 years, including a stint working as speechwriter for CEO Carlos Ghosn. In his new remit, where he maintains responsibility over the connected car project, he brings together several innovation sectors within the company.