The Shipyard and the CDO Club, the world's largest community of C-suite digital and data leaders with 5,000 registered members, today released its Top 50 CDO Influencers list for 2017.
The Top 50 CDO Influencer list includes global superstars in the fields of digital transformation and in the adoption of data-driven culture.
Titles on the list include leading Chief Digital Officers, Chief Data Officers, CMOs, CEOs, CIOs, CTOs, and others with similar roles and responsibilities.
"We appreciate the herculean efforts of every Influencer on this list. These savvy leaders and talented managers have successfully navigated the challenges and opportunities posed by digital disruption and data-driven culture. This is a well-deserved recognition of their hard work," remarked David Mathison, CEO of the CDO Club.
"Real influence is based on doing influential things, not just the number of Twitter followers – all of these folks more than qualify, based on that criteria," added Jon Bond, Co- Chair & Chief Tomorroist at The Shipyard.
In addition to this list of CDO Influencers, the CDO Club has given the annual CDO of the Year award to leading Chief Digital Officers and Chief Data Officers in four regions – the US, UK, EU, and ANZ.
Methodology
The CDO Club and The Shipyard partnered with VonShine Industries to establish a rigorous criteria to score and rank CDO influence.
Utilizing the "VonShine Spotlight" algorithm to determine influence, the point system evaluated industry prevalence, press mentions, company impact, and digital footprint amongst other criteria.
The full list of Influencers is posted below:
1. Sree Sreenivasan, Chief Digital Officer, NYC.gov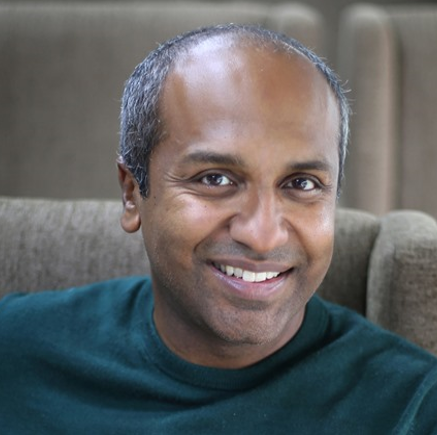 When Sreenivasan left the Metropolitan Museum, he took to social media, asking for suggestions on what he should do next. An offer quickly followed to become NYC's new CDO.

It was a fitting pivot after his tenure as CDO of the museum, who brought the Met into the social media era. Sreenivasan, a former journalist and Columbia University professor, introduced features such as Facebook Live and mobile apps to the museum experience and re-engineered how museums engaged with the public online. Working for the city, he wants to make online access into another utility for city residents and increase access to municipal data online.
2. Clive Dickens, Chief Digital Officer, Seven West Media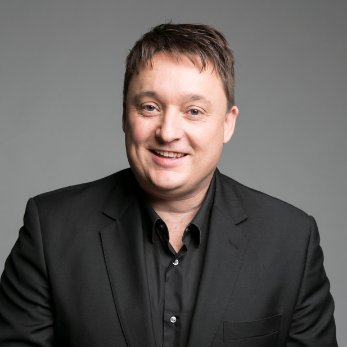 Broadcasters use digital media to revamp the old channels and in this area, Clive Dickens is considered a pioneer. Since joining Seven West in January 2015, he's been a self-described evangelist, driving the broadcaster's digital expansion.

Dickens is widely held by his peers as an innovator in combining content and technology to move radio to the digital age in the European and Asia Pacific regions. A radio veteran of three decades, Dickens came early to digital media, when he joined Capital Interactive in the U.K. He later became an advisor to the founders of Shazam and a founding director of UK Radioplayer Limited, a streaming joint venture between the BBC and UK commercial radio stations.

Dickens is praised by his colleagues for both supporting and challenging them to aim higher and has a number of outside board and director positions with technology and media companies. In 2016 he was named chairman of Freeview, a streaming platform for Australian broadcasters and a board member of Newzulu, a mobile tech company where Seven West acquired a stake. As the broadcaster continues its transformation, Dickens is expected to continue preaching the gospel of digital disruption.
3. DJ Patil, former U.S. Chief Data Scientist, White House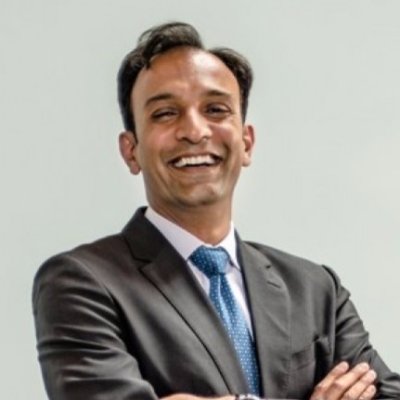 Patil's tenure at the White House ended recently, for well-known reasons. But during his two years in government, he helped establish data-driven practices across the federal government, including the establishment of 40 CDO offices.

A product of Silicon Valley who had tenures at LinkedIn, Skype, PayPal and eBay; Patil joined the White House in 2015, where he launched a multitude of efforts to use data in government, including the Police Data Initiative to use data analysis to reduce violence and improve policing; and the Precision Medicine Initiative to build a database of genetic information to advance personalized cures. He was awarded the Department of Defense's highest civilian honor, the Defense Medal for Distinguished Public Service for his efforts in national security.

Patil's peers credit him for his leadership and ability to bring teams together, as well as his problem-solving and analytical skills. In his post-government life, he is currently seeking his next challenge, but he remains an advocate of public service and of spending time in the public sector. As he told an interviewer recently: "Palo Alto will still be here."
4. Adam Brotman, EVP, Global Retail Operations & Digital Engagement, Starbucks Coffee Co.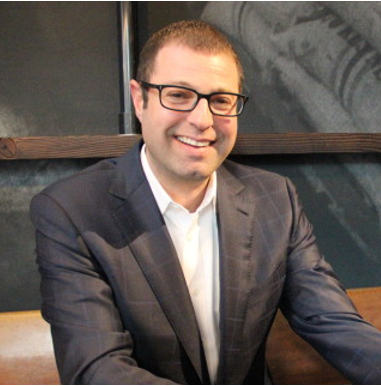 Under Brotman's tenure, Starbucks made its digital presence as ubiquitous as its store footprint. He made the company a leader in mobile payments, leading the team that piloted the successful Mobile Order and Pay feature in Starbucks' app, and more recently tested a store that serves only online orders and payment.

Before becoming CDO, Brotman led the development and expansion of core digital offerings in-store, such as WiFi, the Starbucks website and the Starbucks Digital Network. In September, as the company shuffled management when founder Howard Shultz took on a new role, Brotman was promoted from the CDO title to his current spot and placed in charge of expanding the integration of digital technology into stores.
5. Michael Donnelly, SVP, Global Digital Marketing, MasterCard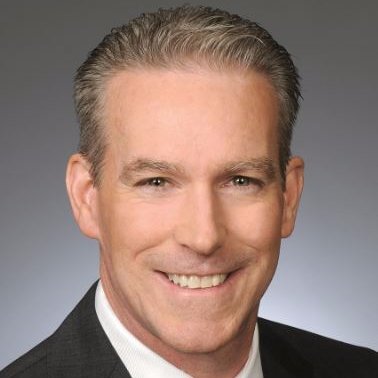 As leader of the team that drives social and mobile marketing at MasterCard, Donnelly is at the center of a strategy that is key to the company's vaunted transformation from credit card issuer to technology company.

Promoting MasterCard's vision of a world without cash, Donnelly's team has built a real-time marketing practice using its own data and technology to test and learn, producing award-winning content for mobile and other digital channels.

Donnelly also lends his time to several industry associations including chairing the ANA's Digital, Social and Mobile Committee and the Mobile Marketing Association's North American Board of Directors.
6. Bob Lord, Chief Digital Officer, IBM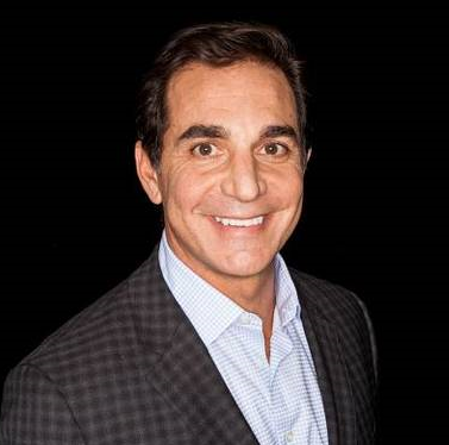 One year ago, Lord became the first CDO of IBM, charged with creating the IBM Digital Business Group, including overseeing the company's digital sales and marketing organizations and developer ecosystem. As the former president of AOL and former CEO of Razorfish, Lord brought to the job a track record of working with both media and agency organizations.

Running business six times the size of AOL and armed with IBM's Watson technology gives Lord a powerful platform. He's already credited for expanding access to Watson for developers and transforming IBM into a more agile, digitally-focused and modern company.
7. William Ruh, CEO GE Digital & Chief Digital Officer, GE Corp.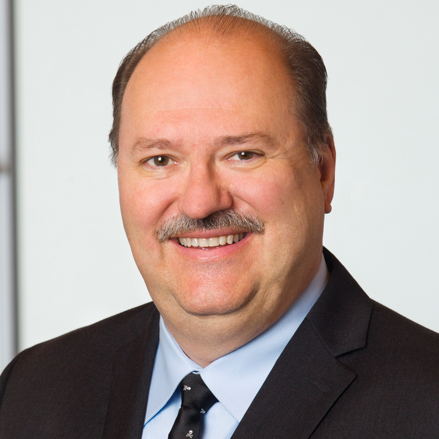 A big believer in digital transformation, Ruh acknowledges it's hard for traditional firms "but if you can get the data right, the digital talent right and the business model right, you are going to be a big winner," he told an interviewer recently.

Besides running a $6-billion business unit within his parent company providing software and services, Ruh is also responsible for global IT for the parent and creating GE's Digital Thread, a next-gen system for design, manufacturing and support functions.

Ruh joined GE in 2011 from Cisco, and during his tenure, led efforts to build the first industrial cloud-based platform, and helped bring business leaders, academics and government officials together into the first Industrial Internet Consortium to set out standards and best practices.
8. Ian Rogers, Chief Digital Officer, LVMH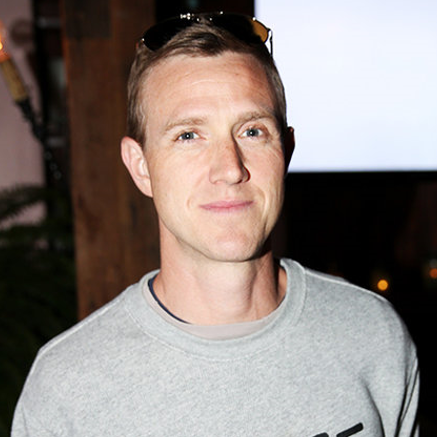 When the fashion conglomerate hired Rogers from Apple—where he had been a senior director of iTunes—it signaled the parent company of Louis Vuitton and Moet champagnes was serious about diving into digital. It has made good on the promise by launching Clos19, an e-commerce platform for its liquor brands this year, and is reportedly planning to launch a multi-brand fashion commerce site to compete with the likes of Net-a-Porter.

Fashion was a detour for Rogers, who cut his teeth managing the website of the Beastie Boys, but he is now forcing other fashion brands to up the ante. Last summer, he launched LVMH Luxury Labs, a startup incubator, and partnered with Viva Technology, a tech conference, to showcase new luxury tech applications.
9. Perry Hewitt, VP Marketing, ITHAKA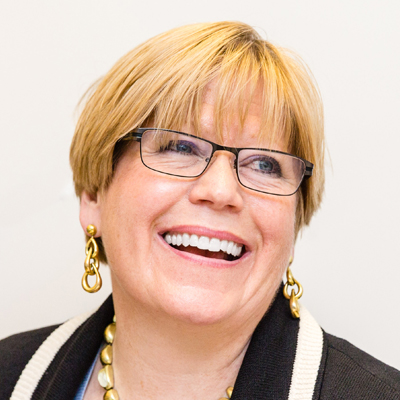 Hewitt returned to her alma mater, Harvard University, in 2011 and became one of the highest-profile CDOs in academia, overseeing the university's efforts to take its offerings to the digital channel. Harvard has led the Ivy League in broadening its engagement, including redesigning its website and social media presence and making better use of data.

When leaving Harvard, she did not completely leave the non-profit sector, or the digital realm. ITHAKA, a non-profit applying digital technology to preserve and share knowledge, is a good fit for Hewitt, who as a high-profile woman in technology, often speaks and writes on the subject, and serves on the boards of MITX and Junior Achievement USA, as well as advising many emerging technology groups.
10. Chrysi Philalithes, Chief Digital Officer, (RED)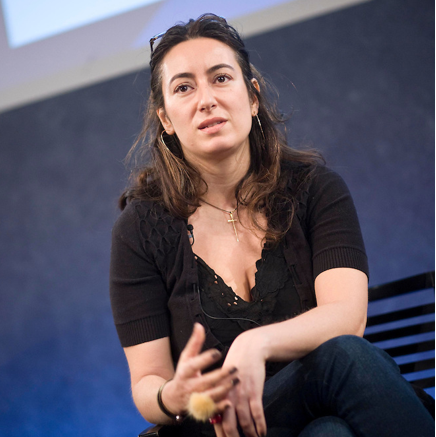 Philalithes is known as a savvy, forward –thinking entrepreneurial type by her many admirers. When she became the first CDO of (RED), she helped take the anti-AIDS charity founded by Bono and Bobby Shriver into a new level of digital engagement, expanding its social reach from 158,000 to 5.6 million followers and making it the first non-profit to reach 1 million followers in both Facebook and Twitter.

Philalithes has helped (RED) leverage brands online to raise millions for the charity by turning Snapchat filters, FourSquare check-ins and apps and music downloads to cash to for research and disease prevention efforts. And on the for-profit sector, she remains an investor and advisor to many startups such as Student.com while also working with organizations helping women in creative and technology fields, such as WIE, School of Doodle and others.