"The reason that I'm the CEO of HarperCollins is that my business is fundamentally challenged by the things that I do," said Charlie Redmayne, CEO at HarperCollins U.K., at the inaugural U.K. Chief Digital Officer Summit at the BBC in London, England, on October 29, 2014.
"All of our businesses are fundamentally challenged by the things the people in this room are experts in."
Formerly EVP and Chief Digital Officer at HarperCollins, Redmayne has experienced both the 'digital disruptor' and the 'incumbent executive' sides of the rapidly changing publishing industry.
And he is not alone; increasingly, the Chief Digital Officer (CDO) title is seen as a favorable route to advance to CEO.
In 2013, seven Chief Digital Officers became CEO or President of their companies, while four became board directors, according to research conducted by the CDO Club and presented in David Mathison's CDO Talent Map.
Notable examples include Jean-Briac Perrette, CDO of Discovery Communications, now CEO of Discovery Networks International; Alex Bombeck at Havas Worldwide; and Paul Gunning, who was Global CDO at Tribal and DDB Chicago and is now CEO at DDB Chicago.
Mathison has pointed out that this career trajectory should not be surprising, given his research which shows that:
More than 60% of CDOs in the Advertising sector had previous experience as CEO, President, GM, or Executive Director.
More than 30% of CDOs in the Media sector had previous experience as CEO, President, GM, or Executive Director.
We've covered this topic before, at the NYC CDO Summit
See "From CDO to CEO"
In an extended discussion with Mathison, Redmayne revealed 6 unique lessons that can be applied by budding CDOs' in the publishing industry and beyond. Watch the video below for more.....
NOTE: The CDO Club is now a membership site. You'll need to register in order to continue enjoying our posts. To register or for more information, click here.
If you are tasked with understanding what digital leaders must do in order to succeed in almost any industry, the best place to learn more is at the Chief Digital Officer Summit.
Take advantage of our Super Early Bird Discount for Amsterdam, London in October 2015, Sydney in February 2016, NYC in April 2016, and Toronto in July 2016. Reserve your place now: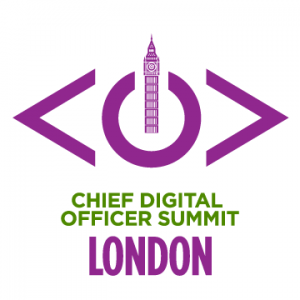 The CDO Summit is the "must-attend" digital event of the year. The 2013 and 2014 CDO Summits received stellar endorsements from dozens of speakers and attendees alike:

"The Chief Digital Officer Summit was engaging as much as it was informative. Bringing these incredible leaders together in one place and for one day speaks to David Mathison's extensive network, his ability to understand the needs of his clients, and to be ahead of the curve in this important space. It was a great use of my time, and I learned more than I ever thought I would. Great networking as well!"
Sandy Soto
VP Executive Talent Acquisition
HSNi

"The Chief Digital Officer Summit was a very relevant topic for today's times. I was impressed by the caliber and diversity of the panel speakers, all of whom had something unique and valuable to offer. A great opportunity to learn from the best."
Amanda Jones-Orengo
Director
Towers Watson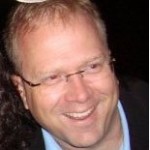 "Sometimes a conference comes along that hits the trifecta – hot topic, high-caliber attendees, and stellar location. The first Chief Digital Officer Summit reached that mark with ease, and I look forward to attending the next one."
Eric Hellweg
Managing Director, Digital Strategy/Editorial Director
Harvard Business Review

"The Chief Digital Officer Summit was outstanding. Why? Candid panels with top players in the digital community. Splendid break-time conversations. And, savvy facilitation, Mathison Style."
Margaret Molloy
Chief Marketing Officer
Velocidi
< More News