Welcome to the inaugural issue of our Chief Digital Officer JOBS Update.
The Chief Digital Officer JOBS Update will include the following features:
Open CDO and other C-level digital and data positions
New CDO appointments for the previous quarter
CDO 'Movers and Shakers'
CDOs 'In the News'
So without further ado, let's get to it.
What a great way to end 2014 – more CDOs were hired in Q4 2014 than in all of 2013 – which is why it took us so long to compile this post!
[bctt tweet="Take a look at the Q4 CDO #Jobs update and see who's hiring http://ow.ly/MHzwE via CDOClub.com " via="no" url="no"]
According to Gartner VP Dave Aron, new CDO hires are "springing up faster than we can count them," and we wholeheartedly agree.
EDITORS NOTE: See more recent CDO JOBS Updates below:
[bctt tweet="CDO hires 'springing up faster than we can count them' says @davearon @Gartner_inc See Chief Digital Officer #JOBS  http://ow.ly/MHzwE" via="no" url="no"]
Here's a look at just a few of the open posts we've listed on our dedicated career page:
OPEN CHIEF DIGITAL OFFICER JOBS:
UK Cabinet Office
London,
England
Lindorff
Stockholm,
Sweden
Ringier
Zurich,
Switzerland
City of Gold Coast
Queensland,
Australia
In addition to the four Chief Digital Officer slots mentioned above, our career page now lists dozens of open jobs: five SVP positions (at Citi, IPG, Turner, and Oglivy); and ten Chief Data Officer posts (at the US Department of the Treasury, US Department of Commerce, Dow Jones, Credit Suisse, Citizens Financial, RBS, Kennesaw State University, and Barclays, among others).
We are also working on these for our Executive Search Partner Network: Head of Insights and Marketing Analytics; Vice President of Digital Ops; and Head of Web Strategy ("CDO Light").
[bctt tweet="Congratulations to all the #CDO #newhires! http://ow.ly/MHzwE via CDOClub.com" via="no" url="no"]
Thanks also to CDO Club member Kieran O'Hea for alerting us to a new post – the Professor and PwC Chair in Digital Economy at Queensland University of Technology.
If you know of any qualified candidates, or have other open C-level digital positions, send them over so we can post them. Who knows? It may help one of your fellow CDO colleagues.
Be sure to check out the rest of this post and share it with your friends. In it, we highlight:
Dozens of new CDO placements from Q4 2014 (at the City of Boston, SAP, Girl Scouts, U.K. Home Office, WWE, WNET, RSA Insurance, and Domino's Pizza, among others)
CDO 'movers and shakers' in the news, such as Rikard Steiber, Jim Barr, Fred Santarpia, Winston Binch, Atif Rafiq, Sree Sreenivasan, Rob Norman, 2014 CDO of the Year Rachel S. Haot, Lucie Glenday, Thom Guertin, and Thomas Gewecke, among others.
[bctt tweet="Congrats @nickipurcell1 @pprona @ScottThaler @uwmloans @chrisgee @jbecher @lflockwood @BrianKroski @cdickens @n0rm http://ow.ly/MHzwE" via="no" url="no"]
See you inside the Club: .....
NOTE: The CDO Club is now a membership site. You'll need to register in order to continue enjoying our posts. To register or for more information, click here.
If you are tasked with understanding what digital leaders must do in order to succeed in almost any industry, the best place to learn more is at the Chief Digital Officer Summit.
Take advantage of our Super Early Bird Discount for Amsterdam, London in October 2015, Sydney in February 2016, NYC in April 2016, and Toronto in July 2016. Reserve your place now: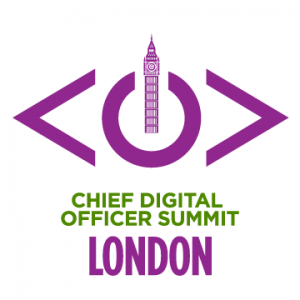 The CDO Summit is the "must-attend" digital event of the year. The 2013 and 2014 CDO Summits received stellar endorsements from dozens of speakers and attendees alike:

"The Chief Digital Officer Summit was engaging as much as it was informative. Bringing these incredible leaders together in one place and for one day speaks to David Mathison's extensive network, his ability to understand the needs of his clients, and to be ahead of the curve in this important space. It was a great use of my time, and I learned more than I ever thought I would. Great networking as well!"

"The Chief Digital Officer Summit was a very relevant topic for today's times. I was impressed by the caliber and diversity of the panel speakers, all of whom had something unique and valuable to offer. A great opportunity to learn from the best."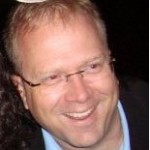 "Sometimes a conference comes along that hits the trifecta – hot topic, high-caliber attendees, and stellar location. The first Chief Digital Officer Summit reached that mark with ease, and I look forward to attending the next one."

"The Chief Digital Officer Summit was outstanding. Why? Candid panels with top players in the digital community. Splendid break-time conversations. And, savvy facilitation, Mathison Style."
< More News