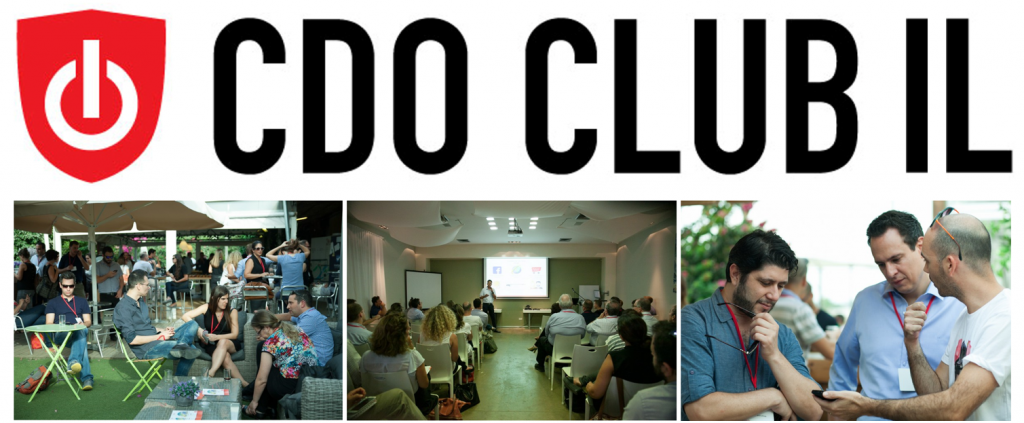 CDO Club IL, a CDO Club global affiliate, will hold the Israeli CDO Summit on May 17, 2016 in Tel-Aviv.
The summit gathers local digital leaders to discuss and learn innovative ways to improve digital transformation efforts and focus on the right factors to ensure success.
David Mathison, Founder & CEO of the CDO Club, will keynote on "The CDO Revolution and 2016 CDO Talent Map."
The Israel CDO Summit and CDO Club IL were founded by Amit Kama, CEO at Kamedia Digital. Mr. Kama was formerly CIO at E&Y Israel for over 10 years.
The summit is presented by Microsoft.
The CDO Club's first Global Affiliate Partner was CDO Turkey, which held a "Leaders of Digital Transformation" event in Istanbul, Turkey on November 9th, 2016.
The two CDO Club affiliates were founded in response to the Chief Digital Officer (CDO) trend going global, with the number of CDOs in Asia, the Middle East, and Africa increasing every year, according to original research by the CDO Club.
Don't miss this important global event. Register now to be part of the Israeli CDO Summit.
Speakers include:
• Adir Ron: Stategic Innovation Lead at Microsoft
• Amit Kama: CEO at Kamedia Digital & CDO Club IL
• Avi Amar: CDO at ISSTA
• David Mathison: Founder and CEO at the CDO Club
• Eti Neaman: Innovation Director at Hever Group
• Eyal Biran: Co Founder and CEO at Data Tapas.
• Gadi Gilon: Founder, Chairman at Mobisec Technologies
• Inbar Bezeq: CEO at Demarket
• Lior Kodner: CDO at Haaretz
• Liraz Margalit, PhD: Director at Behavioral Analytics Clicktale
• Maya Eisen: CMO at Hogla-Kimberly
• Michael Mitrani: Digital Director at Super-Pharm
• Omer Milwidsky: CDO at Meitav Dash
• Shay Guttman: Chief Technology and Digital at UPS in Israel
• Tali Ayalon-Metser: Digital Manager at CAL
See Select Israel CDO Summit Speakers: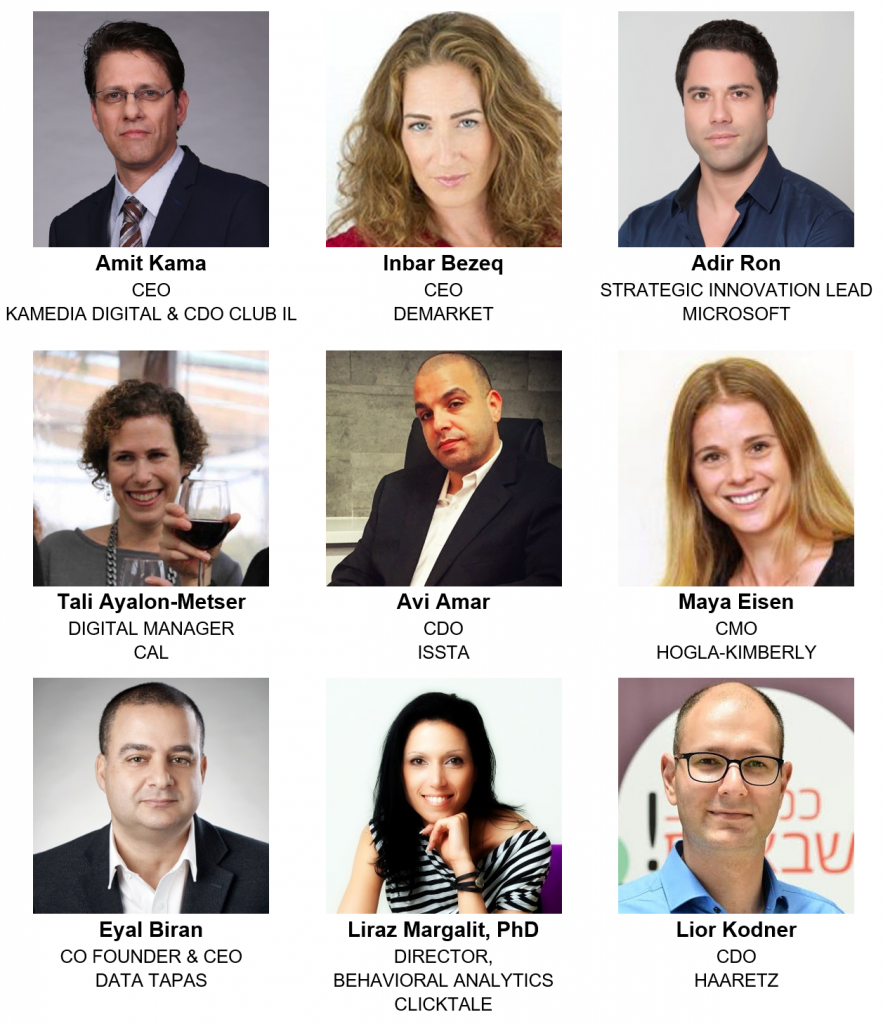 If you are tasked with understanding what digital leaders must do in order to succeed in almost any industry, the best place to learn more is at the CDO Summit.
Register today to get the Early Bird discount registration rate for the U.K. CDO Summit on September 28, 2016; and Super Early Bird discount registration rate for our inaugural Washington D.C. CDO Summit on November 16, 2016.