Monday 09 November 2015 (Istanbul, Turkey): Following successful back-to-back CDO Summits in London and Amsterdam, the CDO Club participated in the "Leaders of Digital Transformation" event at the Wyndham Grand Levent Hotel.
The Istanbul event was organized by CDO Turkey and Samsung Türkiye, including a superhuman effort by Ali Malaz, a tireless IT Executive and successful business leader who simultaneously serves as CDO Turkey Advisory Board Member and Chairman/President of the Turkish Finance and IT Executives Association (TÜBİYAD).
CDO Turkey is the CDO Club's first Global Affiliate Partner. The second CDO Club Global Affiliate Partner, based in Israel, will be explored further in a future post. For more information, see below.
The Istanbul event focused on the ascendant role of the CDO in informing the way government, organizations, businesses, and institutions in Turkey deal with digital transformation, and implement a data-driven culture.
The event kicked off with a timely and informative keynote by Tansu Yeğen, Vice President of Samsung Türkiye and Chairman of the Advisory Board of CDO Turkey.
Tansu is a seasoned industry veteran who has held senior level roles with some of the world's most successful technology companies, including IBM, Turkcell, Apple, Microsoft, Hewlett-Packard, and Digital Equipment.
Tansu's tenure at each company was during their most expansive growth periods.
"With digital transformation occurring every day throughout the world, developing and adapting to these innovations is now more important than ever for corporations," Yeğen said.
"Corporate CDOs have a huge responsibility to accelerate digital transformation in Turkey. We at Samsung Türkiye and CDO Turkey want to help play a leading role in developing, implementing, and deploying digital change in our institutions. We will continue to do everything necessary to fulfill our vision of having a CDO in every major institution in Turkey in the next five years."
CDO Club Founder and CEO David Mathison then presented his keynote on "Hall of Fame: CDOs Who Have Become CEO and Board Directors."
During his keynote, Mathison discussed the rise of the Chief Digital Officer role.
"At the moment there are around 2000 CDOs in the world, and this number is growing rapidly."
"Companies realize that digital strategy is equivalent to a company's overall corporate strategy. Simply put, the CDO position is critical to helping companies survive these tumultuous and exciting times," Mathison explained.
Mathison noted that the CDO trend began in earnest in the United States in the early 2000's, but the position is quickly being adopted now on a global scale.
In 2014, the number of CDOs in Europe grew to a staggering 23%, up from 7% in 2013. In 2015, according to Mathison, that number will be even higher, and will be revealed in the updated CDO Talent Map which will be published at the end of this year.
"CDO hires expanded dramatically in Europe last year, and the same trend is occurring throughout the Middle East and Asia right now," he said.
In response to this flurry of EMEA CDO hires, CDO Club founder/CEO David Mathison will keynote at the 2nd annual African Digital Summit in Casablanca, Morocco in December; and then head to Sydney for our inaugural CDO Summit in Australia on February 24th, 2016, presented by Accenture Digital.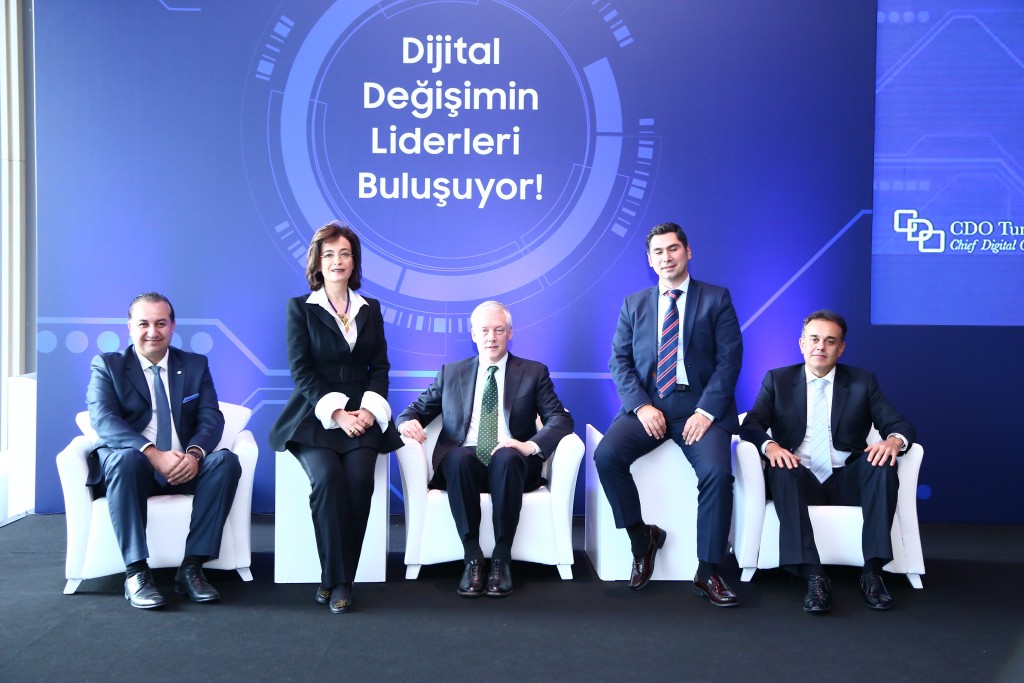 Following Mathison's keynote, Professor Dr. Yeşim Toduk (seated 2nd from left in accompanying photo), an executive search professional and author of 2023 Lideri and CDO Turkey Advisory Board Member, said there is currently a great need for CDOs in Turkey, and such positions are likely to proliferate in the coming years.
The program concluded with a panel discussion on "Road Map for Turkey's Digital Transformation," moderated by Bülent Kutlu, CDO Turkey Executive Board President.
The panel discussed the digital transformation process in sectors such as advertising, media, pharmaceuticals, banking, retail, and more.
Panelists included:
Bülent Kutlu: CDO Turkey Executive Board President (moderator)
Eda Önsel: EVP , Digital & Innovation at MEC Global Turkey
Gökhan Salmanoğlu: Director , Europe Multi-Channel Marketing Cluster at Pfizer
Gülru Atak Gündem: EVP , Global Services at Citibank Turkey
Mehmet Demir: IT Director at LC Waikiki
Tansu Yeğen: Vice President at Samsung Türkiye
The "Leaders of Digital Transformation" event filled the room to capacity with a broad mix of participants with backgrounds in marketing, IT, digital, data, and general management.
The summit was covered by the press, including articles in Teknoloji Oku and IT Network.
Mathison, Yeğen, Malaz, and others were also interviewed by Fortune Turkey. That article will be available shortly.
Press clippings from print publications including Sabah Newspaper, Yurt Newspaper, and Ekonomist Magazine, are excerpted below: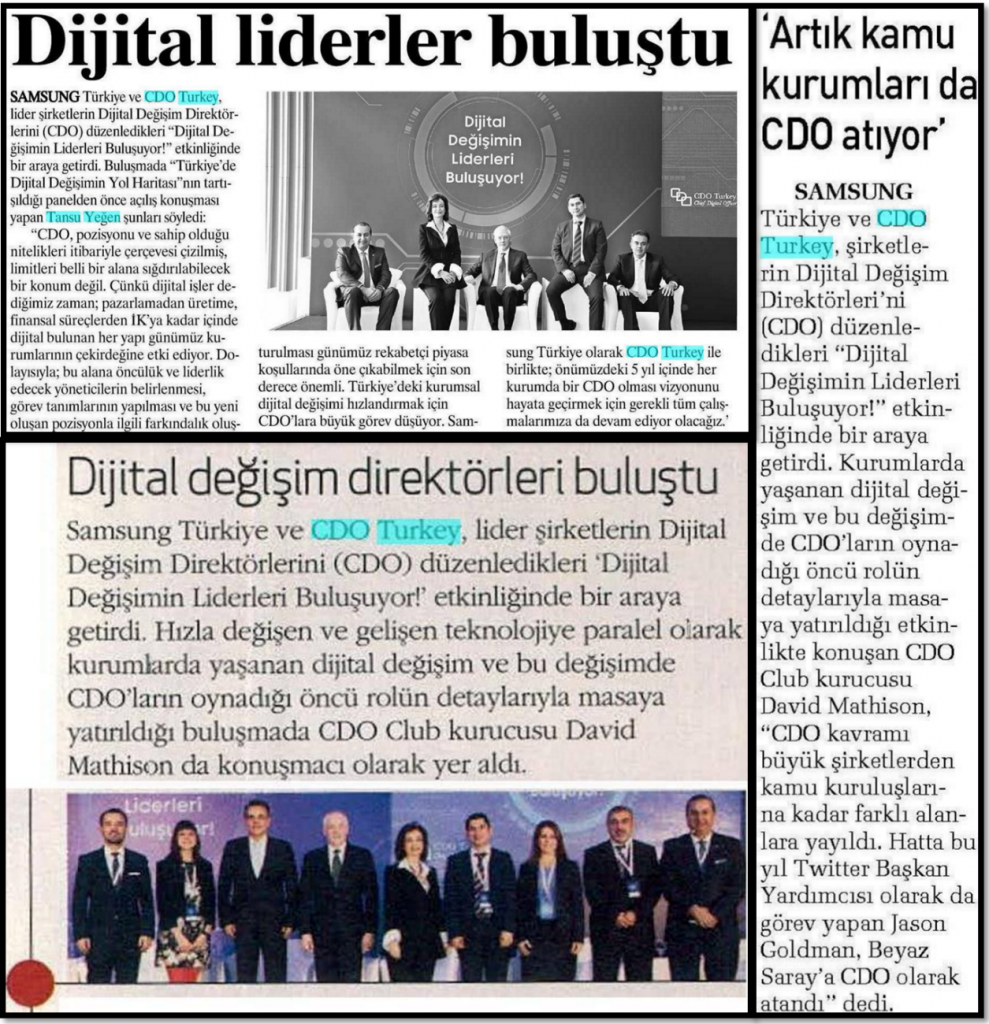 The event was sponsored by Samsung Türkiye, and was such a success that the organizers are planning a follow-up summit for June 2016.
For more information on CDO Turkey, visit http://www.cdoturkey.com.
---
The CDO trend is clearly going global.
The CDO Club is excited to announce our most recent Global Affiliate Partner in Israel, with the CDO Club IL.
The CDO Club IL was co-founded by Amit Kama, CEO at Kamedia Technology Services, and Omer Milwidsky, CDO at Meitav Dash, Israel's second largest wealth management firm.
Amit Kama was previously CIO at E&Y Israel, where his career spanned almost 15 years. He was most recently E&Y's Chief Information Officer, for over ten years.
Omer Milwidsky is currently CDO at Meitav Dash, Israel's second largest wealth management firm. Before joining Meitav Dash, Omer worked at Leumi Card, a leading credit card company owned by Bank Leumi. Omer is also a long time blogger, owning and managing ReDefine.co.IL, a blog which focuses on digital innovation and marketing.
We'll discuss our partnership with the CDO Club IL in more detail in a future post. Till then, you can find out more by visiting their Facebook group.
The CDO Club is the world's first and largest global C-Suite community of digital and data leaders.
Our Global Affiliate Partner program is designed to help bring awareness of the ascendant roles of the Chief Digital Officer and Chief Data Officer worldwide to an international audience via grassroots, local partnerships.
As a reminder, the CDO Club is not limited to CDOs (Chief Data Officers and Chief Digital Officers), but is open to any member of the C-suite who is tasked with digital transformation and/or driving a data-driven culture at their organization, including CEOs, CIOs, CTOs, CISOs, CMOs, Chief Analytics Officers, Chief Data Scientists, and Chief Marketing Technologists.
For more information on becoming a CDO Club Global Affiliate Partner, contact info@CDOClub.com.
---
If you are tasked with understanding what digital leaders must do in order to succeed in almost any industry, the best place to learn more is at the CDO Summit.
Register today for the Sydney CDO Summit on 01 March, 2016, presented by Accenture Digital.
Also sign up now to lock in our Super Early Bird Discount for NYC in April 2016, and Toronto in July 2016.
Reserve your place now:

The CDO Summit is the "must-attend" digital event of the year. The 2013, 2014 and 2015 CDO Summits received stellar endorsements from dozens of speakers and attendees alike:

"Thank you for an intense and inspiring U.K. CDO Summit. The content and networking were well worth the trip and investment."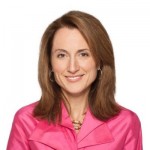 "The NYC CDO Summit was an awesome day - content - speakers - learnings. Everything."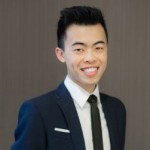 "The opportunity to keynote at the inaugural U.K. CDO Summit in London was once in a lifetime experience. As the world's youngest CDO, I learned valuable lessons from other digital leaders and gained a greater sense of confidence and energy leaving the event.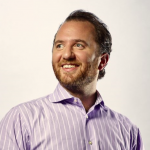 "Great experience at the CDO Summit in NYC. Hats off to David Mathison (@BeTheMedia) and the organizers for getting so many incredible digital leaders in one room, year after year."
< More News