"The assumption that because you are small and agile, you are therefore going to win, is inherently flawed," said Stuart Lauchlan, Co-founder and Editor at Diginomica, at the 2nd annual U.K CDO Summit, presented by Accenture Strategy, on Wednesday, October 7th, 2015 at 30 Euston Square, London.
"The prevailing wisdom at so many of the industry conferences we go to is that small is better," he continued. "Actually big companies do have a lot of assets: they have customers, they have footprint, they have brand."
Lauchlan moderated a panel titled "Big is the Next Big Thing," made up of experts from large organizations who were able to leverage their size as an advantage when it came to digital transformation.
Panelists included, shown from left to right in the photo and video below:
Stuart Lauchlan (Moderator): Co-founder, Editor at Diginomica
Tanya Cordrey: Chief Digital Officer at Guardian News & Media
Sean Gilchrist: Managing Director, Commercial Digital at Lloyds Banking Group
Sarah Bentley: Chief Customer Officer at Severn Trent Water
Mayank Prakash: Director General, Digital Technology at Department for Work and Pensions (DWP)
They offered five digital strategies that can help big organizations not just survive against disruptive startups, but thrive by utilizing the unique assets those small companies don't have.
1. Focus on the change happening everywhere rather than individual problems in your sector
20 years ago the Guardian was the 7th largest newspaper in the UK. Today it's competing with the New York Times in terms of being the largest English-speaking newspaper brand in the world, with 130-140 million unique visitors every month.
That's partially thanks to Tanya Cordrey, the CDO Club's 2015 U.K. Chief Digital Office of the Year.
"We are still wrestling with enormous changes: the competitive landscape in media is changing very, very dramatically," Cordrey said.
Adapting to digital or mobile were problems the Guardian shared with its competitors. Now it faces disruption from trends that are far more wide-reaching, for example the trend that most content is now being disseminated on social platforms and not an organization's website.
"Now Apple, Google, and Facebook are very much part of this new ecosystem," she added.
The solution? Think big, and react to the big trends happening across industries and sectors.
"Many big companies don't think big," Cordrey declared.
When Cordrey described the Guardian's digital strategy to a recent hire that previously worked at Google, he asked "Is that it?"
"This seemed like a larger number (of changes) compared to our starting point, but from his point of view the world of opportunity is far greater," she said.
2. Offer personal services smaller organizations can't
The first phase of digital transformation for Lloyds Banking Group can serve as the classic example of a large, legacy organization adapting to digital change.
Customers expected to be able to do their banking online, and Lloyds complied. Today Lloyds' online banking services have 11 million active users, and of those six million use mobile banking, according to Sean Gilchrist, Managing Director, Commercial Digital.
"There's no patience for a bank to have an outage anymore," Gilchrist explained. "If they can't do it on their phone or on their PC, it's just not acceptable anymore."
The next phase, headed by a digital division formed only two years ago, aims to intrinsically change the way the entire organization does business.
Because most customers do their banking online, the bank's branches can now offer personal services and consultation that online-only banks simply cannot provide.
"The role of the branch is going to move away from the transactional side of it. A lot of that stuff is easier to do yourself," he said.
Cordrey has had a similar experience at the Guardian, which launched a Guardian Live membership initiative to fulfill customer demand for access to the media organization through live events.
"All research we did showed that in this world of digital, people actually wanted to have a physical relationship with the brands they really love and want to get close to," Cordrey revealed.

3. Take advantage of the security your big organization can offer
Two experts on the panel came from public-sector organizations that largely don't have to fear an "Uber" like competitor taking their place. Yet it's precisely because they serve the public interest that they have to consider how digital disruption can improve or compromise their services.
"What we're doing with your poo is deeply fascinating," quipped Sarah Bentley, Chief Customer Officer at Severn Trent Water, which runs over 150 water treatment works, 1000 waste treatment works, 47,000 kilometers of clean water pipes, and delivers 1.8 billion liters of fresh water to customers daily. The wording of her title is directly correlated to the importance Severn Trent Water puts on customer service.
In less than a year the organization will have its first competition in certain areas of the UK water sector, such as energy treatment and water sources.
"We have a short window to move ourselves from the monopoly mindset to the customer-centric mindset," Bentley said.
However, Severn Trent Water has one huge advantage: the security a large and experience organization can bring to a critical service.
"I think actually in that space our scale and size is material," she said. "Security is critical. None of us want to be poisoned."
Security is also a priority for Mayank Prakash, Director General, Digital Technology at Department for Work and Pensions (DWP).
"We are about changing lives," explained Prakash. "Making sure children aren't in poverty, people are in work, and that disabled or retired people have a better quality of life."
"Security is often forgotten in this conversation, but it's an important consideration in how we digitize our business models."
Data security is the chief concern at DWP, which processes 170 billion pounds of payments every year, bigger than any bank in the UK according to Prakash. By working with government regulators and other public organizations, DWP is able to develop secure data and identity solutions that the private market can't.
"We process 100 million transactions in real time online, across 40 different government departments."
CDO Club registered members can read the rest of the article and view the video, below. To register, visit here: https://cdoclub.com/membership .....
If you are tasked with understanding what digital leaders must do in order to succeed in almost any industry, the best place to learn more is at the
CDO Summit
.
Register today for the Sydney CDO Summit on 01 March, 2016, presented by Accenture Digital.
Also sign up now to lock in our Super Early Bird Discount for NYC in April 2016, and Toronto in July 2016.
Reserve your place now:

The CDO Summit is the "must-attend" digital event of the year. The 2013, 2014 and 2015 CDO Summits received stellar endorsements from dozens of speakers and attendees alike:

"Thank you for an intense and inspiring U.K. CDO Summit. The content and networking were well worth the trip and investment."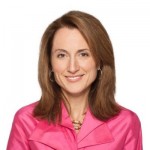 "The NYC CDO Summit was an awesome day - content - speakers - learnings. Everything."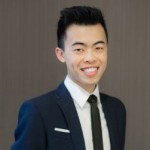 "The opportunity to keynote at the inaugural U.K. CDO Summit in London was once in a lifetime experience. As the world's youngest CDO, I learned valuable lessons from other digital leaders and gained a greater sense of confidence and energy leaving the event.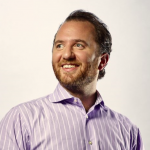 "Great experience at the CDO Summit in NYC. Hats off to David Mathison (@BeTheMedia) and the organizers for getting so many incredible digital leaders in one room, year after year."
< More News